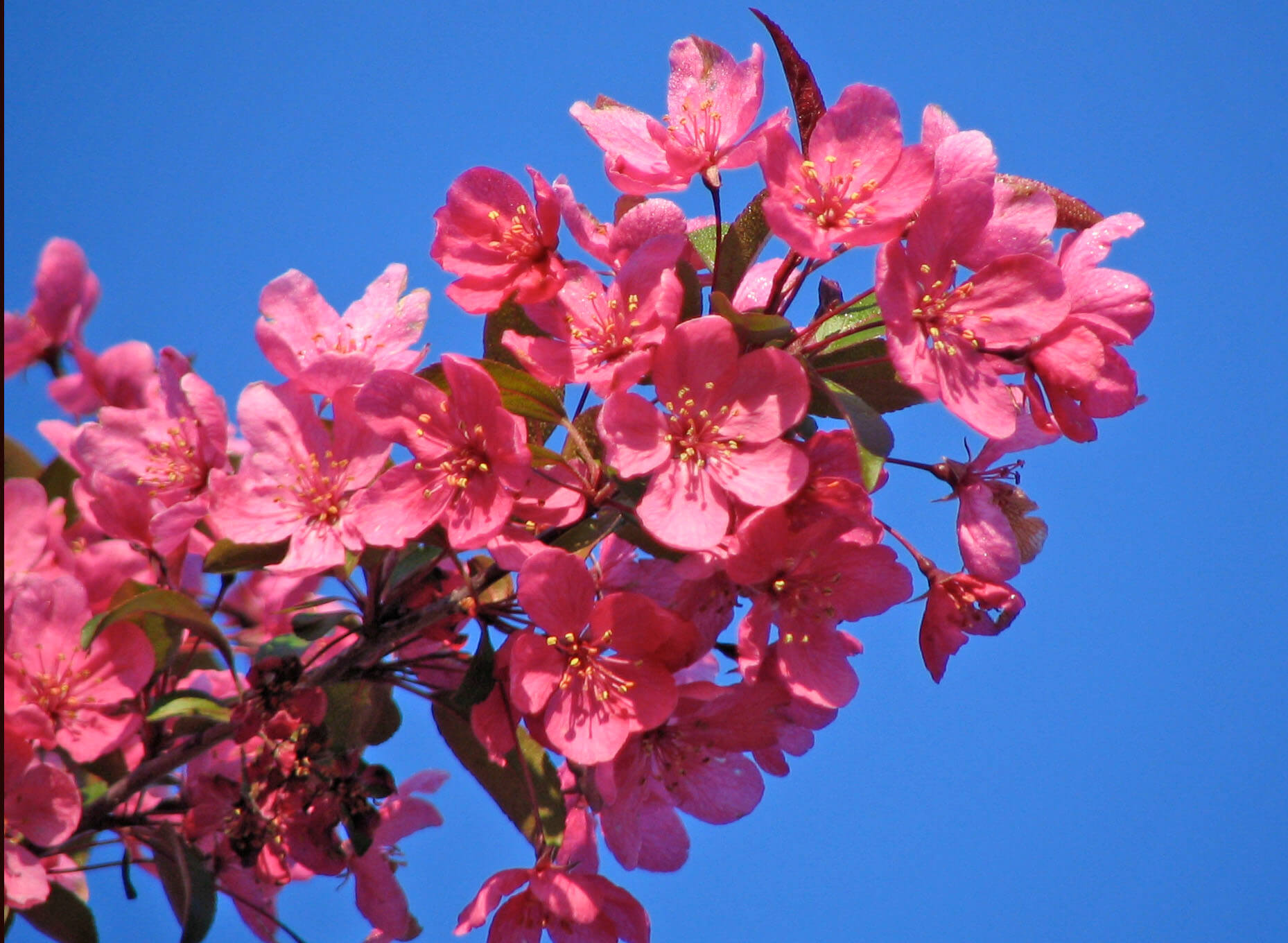 For many years, flowering crabapples have gotten a bad rap. This has been especially true for home gardeners unwilling to spray for diseases. The lack of reliable products for disease control hasn't helped either. Flowering crabapples are prone to four primary diseases: scab, fire blight, cedar-apple rust, and powdery mildew. Trees in the Pacific Northwest generally tend to be most susceptible to scab. (The leaves of scab-infected trees develop pale yellow spots that eventually turn black — not a pretty sight!) Thankfully, crabapple breeding is turning around, which is good news for home gardeners.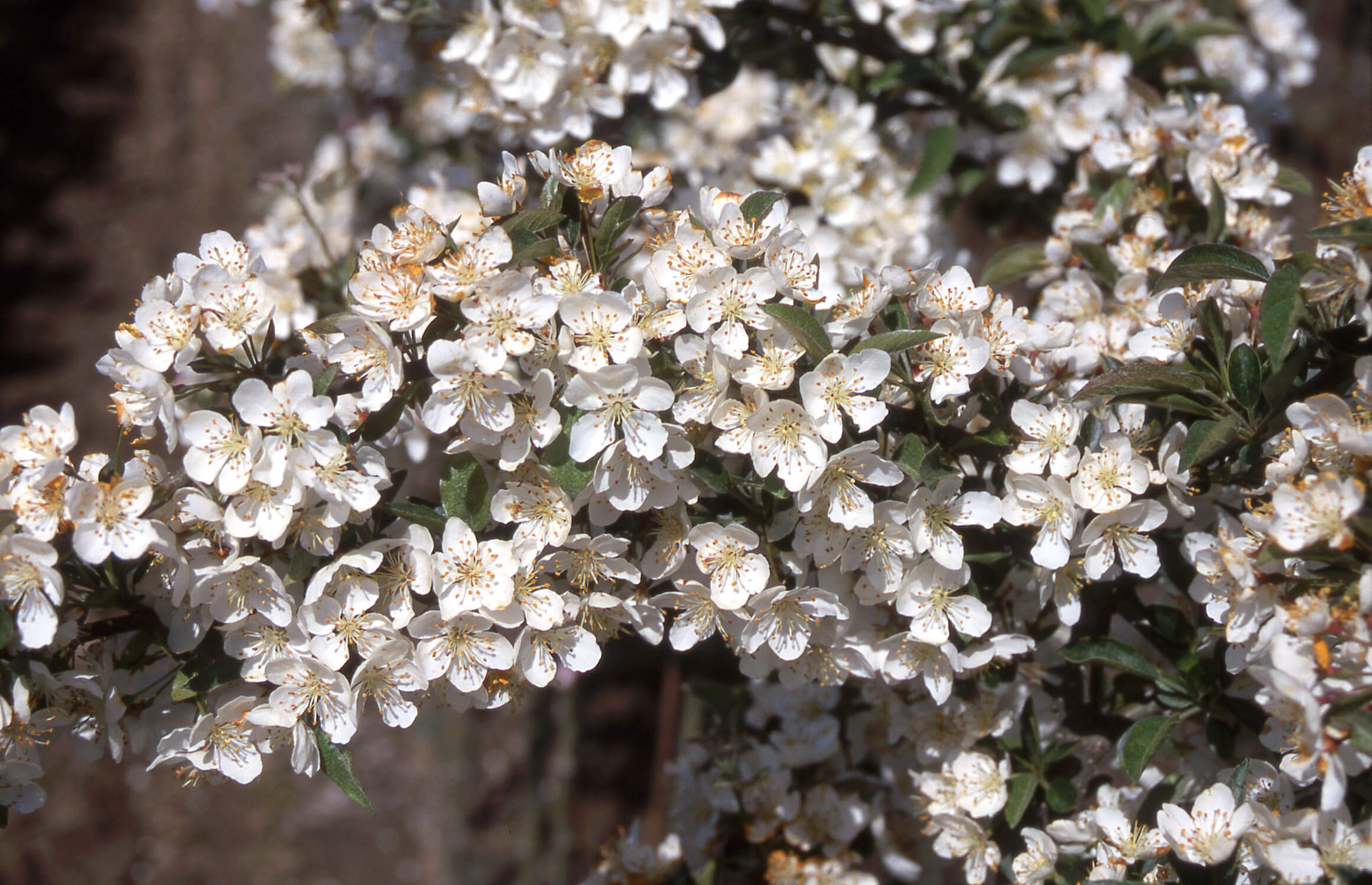 Scab-resistant varieties of crabapple trees have been developed and are now widely available. These trees often have profuse blooms that may come in shades of white, pink, purplish-pink, or red. When trees are in full bloom, they look like a cloud of flowers. Some develop small fruits that hang on the branches after the leaves have fallen, providing wonderful winter color. The fruits are also a very good source of food for wild birds. Nancy Buley of J. Frank Schmidt & Son wholesale growers of shade, flowering, and specialty ornamental trees, told me that she has a 'Golden Raindrops' crabapple outside of her window, and in the fall she enjoys seeing the robins come through and eat the fruit; soon after, the cedar waxwings arrive.
Best Flowering Crabapples
There are probably several hundred varieties of flowering crabapples, and those that I have selected below are rated as having excellent scab resistance and should perform well in Pacific Northwest gardens, as well as other areas across the country. The addition of "GPP", indicates a particular variety has been selected by Great Plant Picks, an educational outreach program from the Elisabeth C. Miller Botanical Garden in Seattle. The goal of the program is to select a comprehensive list of plants that perform particularly well in our local climate.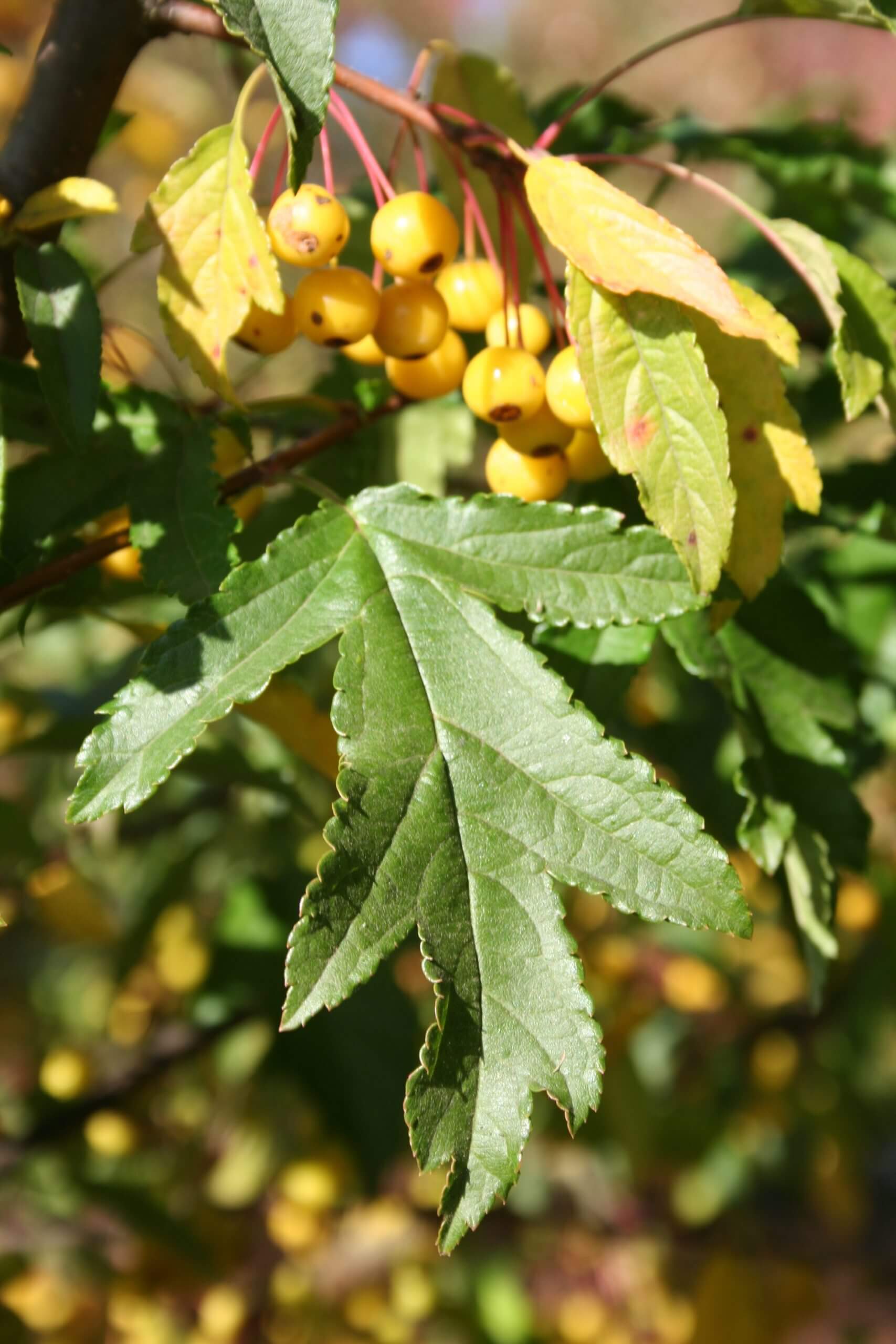 • 'Golden Raindrops': a~20 ft tree with green foliage that is deeply cut. The flowers are white followed by an abundance of small golden yellow fruit. GPP
• 'Prairifire': ~20 ft tree with foliage that begins as purple in the spring and turns to reddish green. The flowers are a bright pinkish red, the fruit is red, and the attractive bark is reddish.
• 'Red Jewel': ~15 ft tree with white flowers. The fruit is a bright red and among the most profuse and persistent of any flowering crabapple. Sometimes the previous year's fruit will remain on the tree all winter until it is replaced by the new flowers. GPP
• 'Royal Raindrops': ~20 ft tree with foliage that is cut-leaf and purple. The fruit is persistent and the fall leaf color is outstanding orange-red.
• 'Sargent Tina': a small rounded dwarf tree, only reaching about 6 ft in height. Bright red buds open to single white flowers. GPP
• 'Sugar Tyme': ~18 ft tree with white flowers that are fragrant and very prolific. It has small red fruits that are persistent  into the fall. GPP
Placing Flowering Crabapples
Some of the smaller crabapples, such as 'Sargent Tina', would make excellent small trees for containers. Crabapples perform best in a full sun location with good soil drainage. They will tolerate a wide range of soil types but thrive in more organic-rich soil with a slightly acid pH. They are easy to grow, and spring is an ideal time to plant. Amend and top dress trees with Black Gold Garden Soil. Newly planted trees should be fed with a Starter and Transplant Fertilizer.
Check with your local garden center for the best varieties for your area.  If you have had some bad experiences in the past with flowering crabapples, consider the newer varieties above, and I think you will be pleasantly surprised.