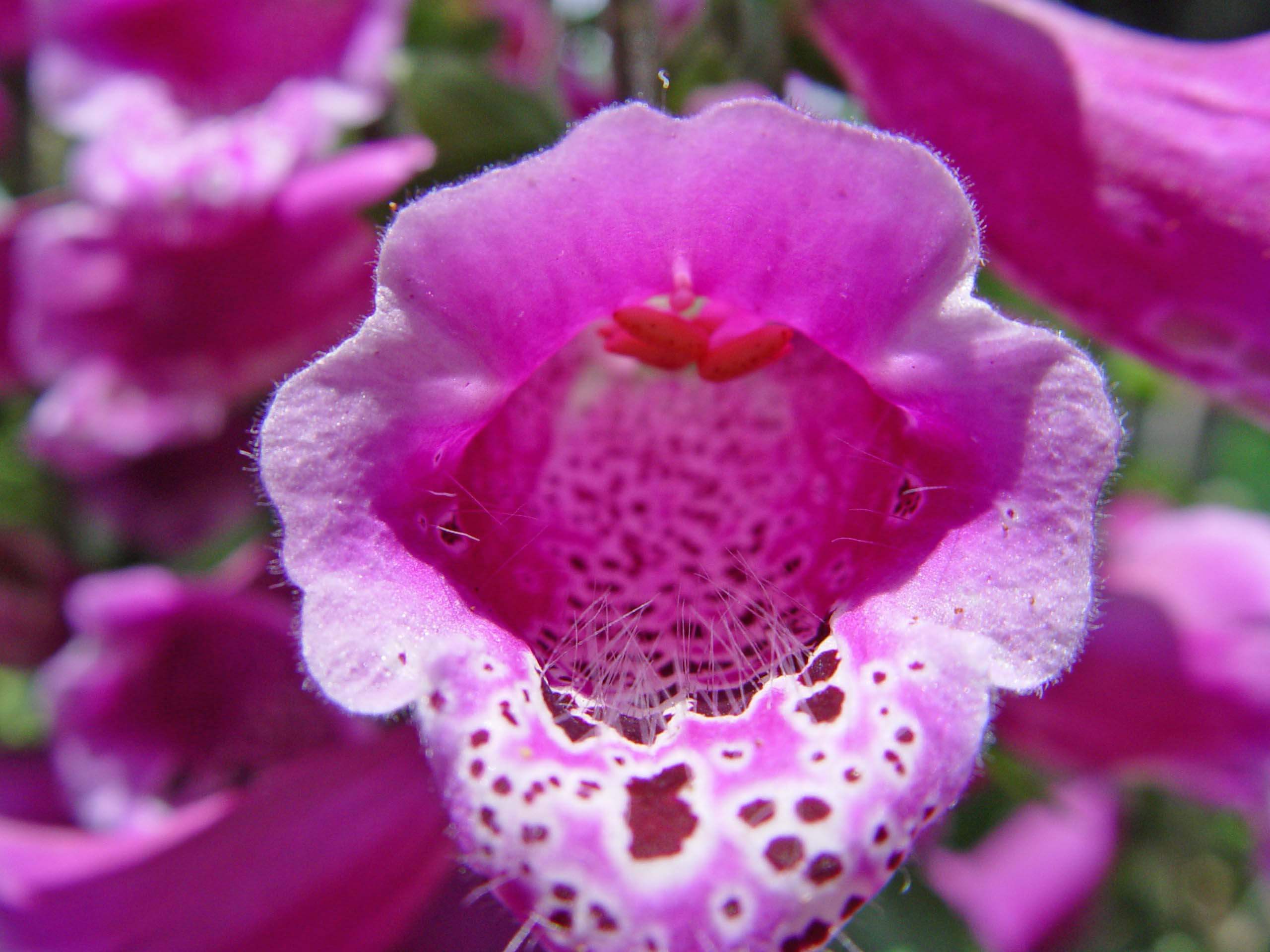 Everyone is buzzing about bees because these vital pollinators need safe habitats where they can freely live and feed. The problem for many who don't have space to grow bee plants is how to support these amazing insects. Even if you have just a small apartment or condo balcony, you can do your part to care for bees by growing a few outstanding bee plants. And of these plants, foxgloves (Digitalis spp.) are some of the best early summer bloomers for bees. Grow foxgloves in large pots to see the bees visit the colorful flower spikes while you relax and watch them work.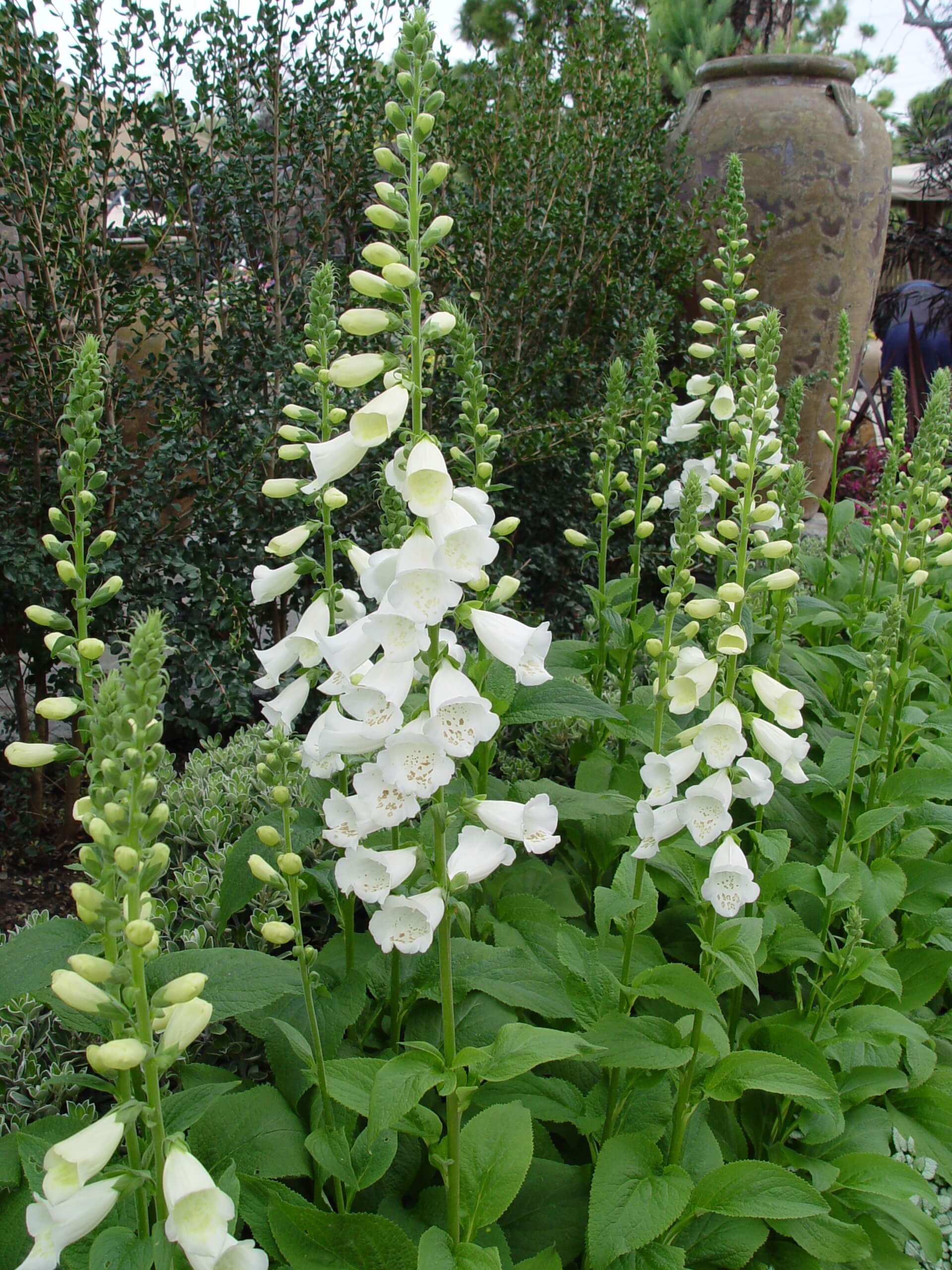 Foxgloves and Bees
The goal with all bee gardens is to provide flowers that bees pollinate. Colorful bee flowers like foxgloves tend to be rich in sweet nectar while providing quality fragrant, sticky pollen. Many bee flowers also tend to be old-fashioned cottage garden flowers that our grandmother's grew and loved, like classic foxgloves. So, why not join the party with simple, well-planted pots of these beautiful herbaceous plants that pollinators love?
The common foxglove (Digitalis purpurea)  is a magnificent flower that has evolved to lure a specific pollinator: the bumblebee. That's why foxglove is purple, the favorite flower color of bumblebees. The sturdy, broad, tubular flowers makes it easy for these plump bees to land on the spotted nectary of each bloom. The deep purple and white spots diminish deeper inside each bloom where nectar resides. The flower mouths are constructed to help bumblebees close their wings as they enter. From there, the flowers narrows, which forces the bees to squeeze in to reach the the nectar while also getting dusted with pollen.
Growing Foxgloves
Growing common foxgloves in pots is easy. To achieve the right size for flowering and longevity, be sure to plant them in large pots filled with the right potting soil. In dry climates of the western states where it's rare to see summer rain, stick with potting soil designed to hold more moisture in the root zone. We suggest using either Black Gold® Moisture Supreme Container Mix or Black Gold Waterhold Cocoblend Potting Soil. Both reduce water use during drought by retaining water better at the root zone. Once foxgloves stop flowering, augment pots with salvias, petunias, asters and other bee- friendly flowers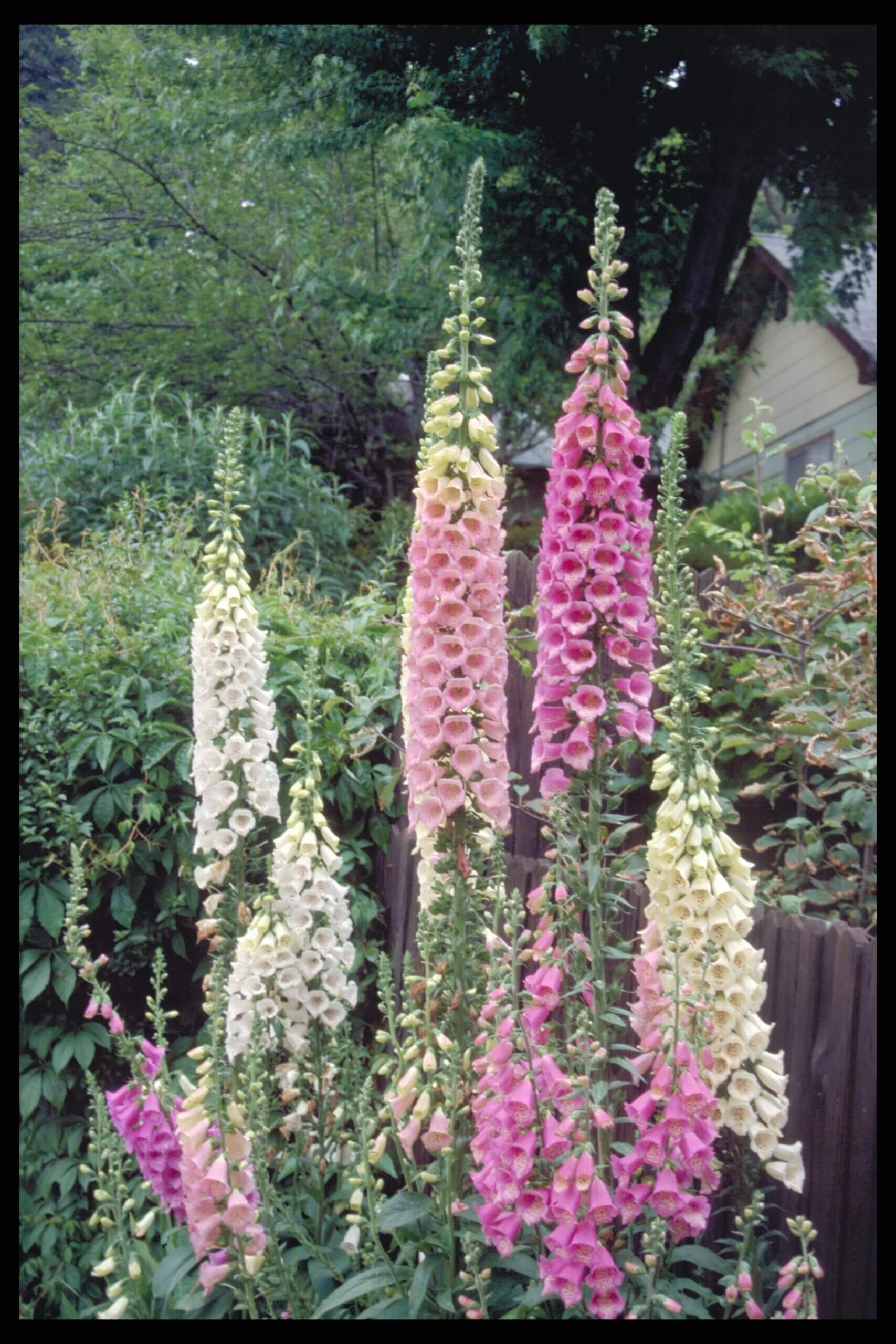 What are the benefits of our two top potting soils for water retention? The OMRI Listed Black Gold Waterhold Cocoblend Potting Soil is rich in coconut coir, a sustainable coconut byproduct renowned for its ability to absorb and hold moisture for a long time without rapidly decomposing. This helps your plants remain moist in between watering, or if you forget to water the plants will survive. Black Gold Moisture Supreme Container Mix contains coir as well as a slow release fertilizer that's effective for six months. It also contains earthworm castings, which are nutritive while encouraging natural, healthy microbial activity at the root zone.
Growing Foxgloves in Pots
Keep in mind that large pots grow larger plants, so don't scrimp on the pot size and make sure it drains very well. In hot, dry conditions larger pots also allow your plants to root in deep where moisture is plentiful after the surface soil dries out. Lightweight pots are perfect for condo or apartment gardeners and are also easier to move and store for winter. Cast resin pots that copy great classical containers are attractive and light. To ensure adequate drainage of any pot you choose, slide a few pieces of broken tile underneath to create a gap which allows water to flow through the drain holes more freely.
There's no greater reward than to discover a host of  bumblebees and honey bees visiting your potted flowers. Just remember to avoid frilly hybrids and stick with the classic garden plants your grandmother grew. Easy-to-grow cottage garden flowers, like foxgloves, come true from seed and have offer a timeless allure to bees.