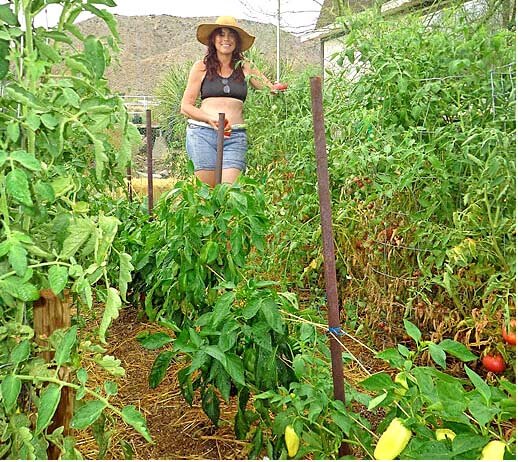 Growing food in the high deserts of the American West is a challenge until you learn how to modify your microclimate. Not only is the high desert incredibly dry, it's often windy, which can be a larger problem than drought. Hot or cold dry winds draw moisture out of leaves faster than the roots can replace it. If you don't resolve the wind problem, you'll find little success.
Protect Beds with Straw Bales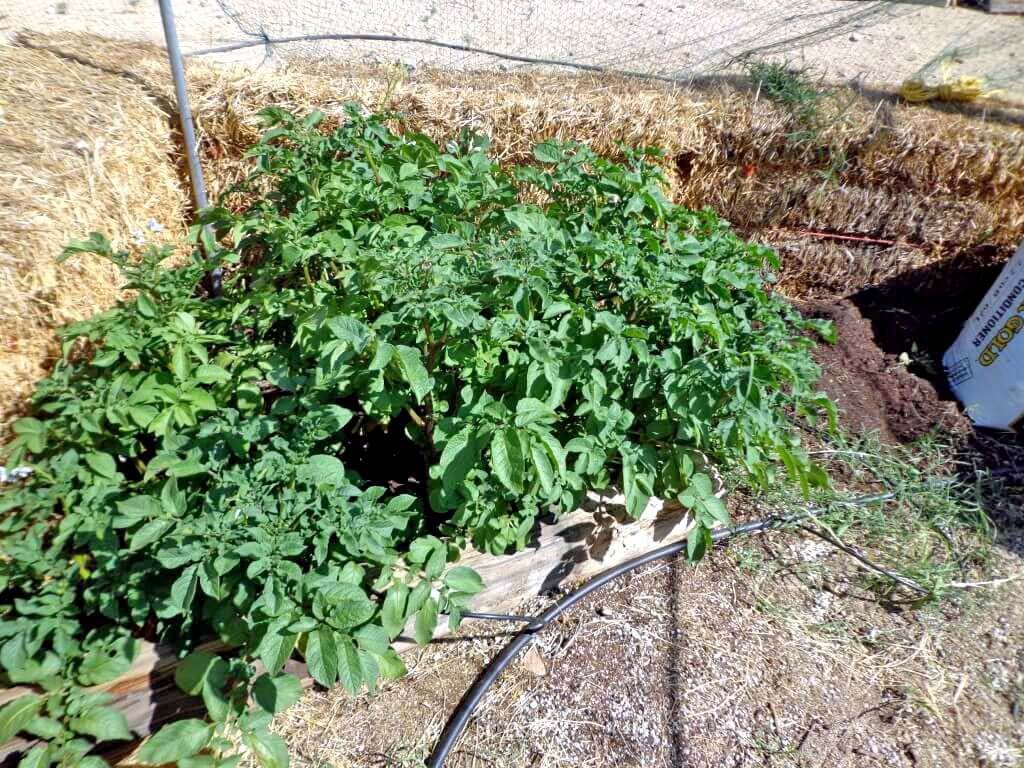 These dry climates allow bales of straw to remain intact for years. That's why I use them around the perimeter of my high desert vegetable garden to block ground level winds. They are stable and strong enough to remain in place during our worst storm-driving winds and Santa Anas (strong, dry down-slope winds that originate inland and affect coastal southern  and northern California). Bales can also be placed in the growing area to create mini windbreaks for rows or sensitive plants. They can be stacked two or three high into a wall on the windward side of the garden to add even more protection.
While winters are cold in the high desert, there is tremendous UV exposure due to the thin dry air. During the summer this exposure soars to such an extent that some plants just can't take it. I use wire field fencing rolled into tubes in lieu of tomato towers. They're perfect for another solution, using shade cloth attached with clothes pins to the west side of each wire tube. This helps plants during July and August when very hot afternoons can be tough on food plants.
Amend Your Soil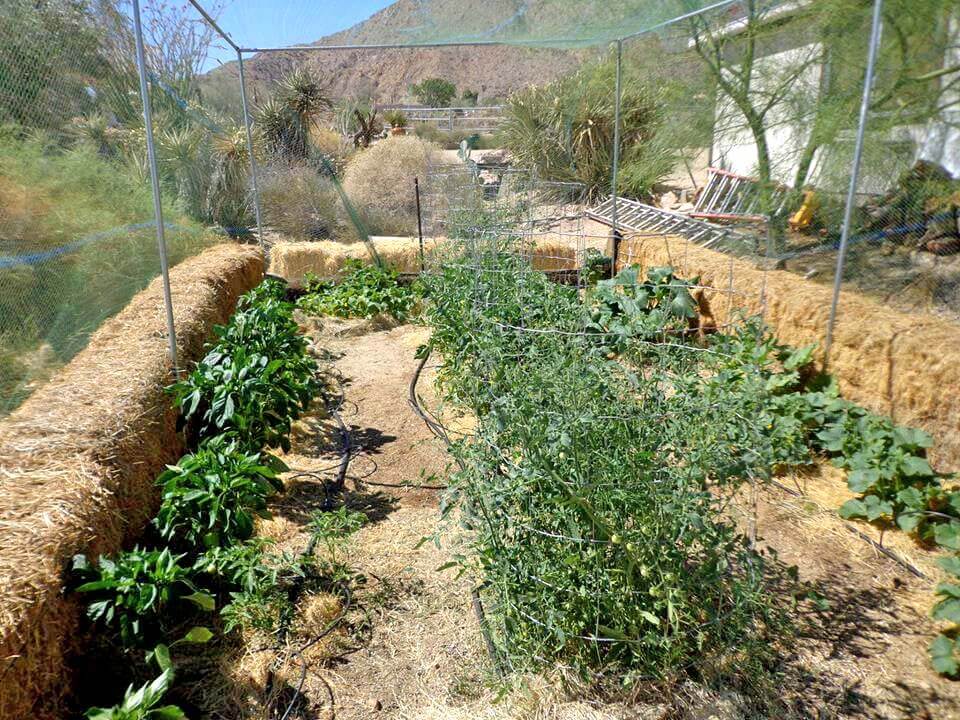 High desert soils often lack organic matter, and that's where Black Gold soil amendments can transform sandy gravel into fertile ground. Among the best choices for amending lean soils is Black Gold Compost Blend and Black Gold Garden Soil. These soils also need  microbes which can be introduced using Black Gold Earthworm Castings that are naturally rich in these organisms so crucial to plant growth and soil health.
Building fertile ground takes time, so be sure to add more organic matter and nutrients every year at planting time. May 1st is the most universal date of the last frost, then the growing season is fast for the first month or two, until it slows down in the depths of summer. During August your plants may rest in the heat, then take off again in September growing rapidly until frost. Be sure to feed your garden at summer's end with a tomato and vegetable fertilizer to help them flourish in this "second season".
Feed Your Vegetables
Finally, select food plant varieties that are desert adapted. I've found many great candidates for this tough climate at Baker Creek Heirloom Seeds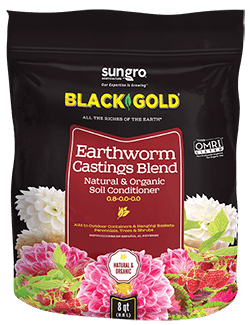 because they tell you where each variety comes from. That's where I found 'Abu Rawan', a tomato from Iraq that's adapted to desert conditions. Choose these in lieu of heirlooms developed for ripening in the cool climates of northern Europe. Another great source is Native Seed/SEARCH, a seed vendor dedicated to the preservation of vegetable plants traditionally grown by the Southwest Pueblo Indian tribes.
Gardening in the high desert is easy once you solve the problems of wind, sun and very lean soils. But with a few straw bales and a load of Black Gold soil amendments, you'll be all set to get started.