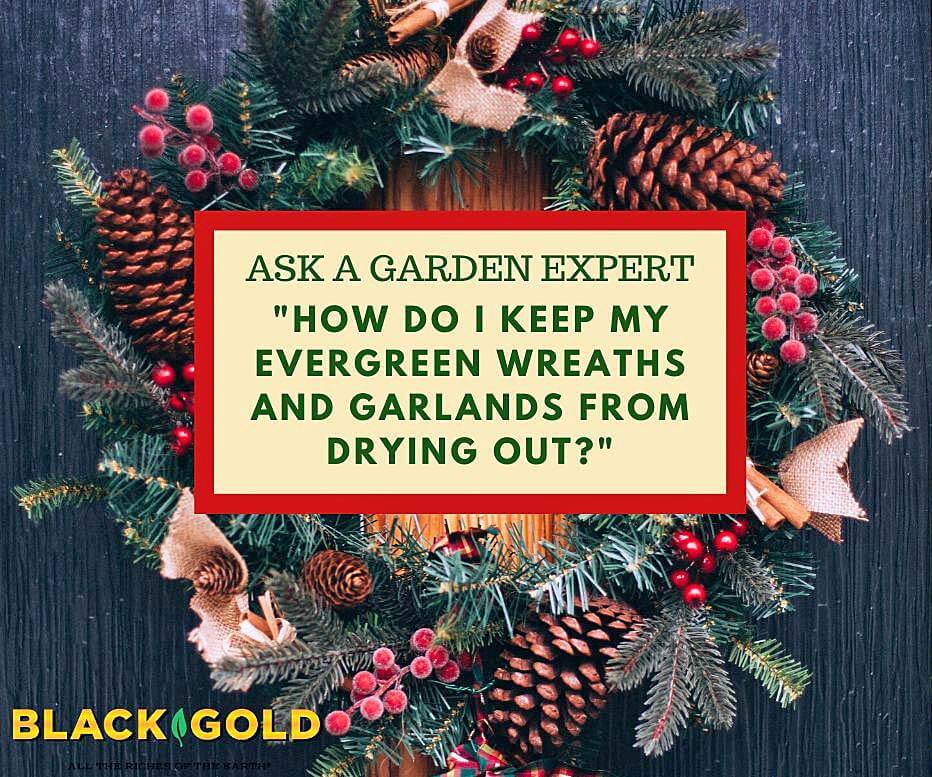 "Every year at the holidays, I hang a live wreath and real pine garland on a fence outside near my patio. I'm wondering if you know of a way to preserve both the wreath and garland so that they last beyond the holiday season without getting brown?  Thank you!" Question from Diane of Newark, Ohio
Answer: You have a couple of options, use either evergreen preservatives or foliage sealers. For preservatives, you can purchase one or make your own. Then there's a matter of getting it into the wreath and/or garland branches. Liquid preservatives are easy to get into wreaths but next to impossible to get into long garlands unless the greens were preserved beforehand. For garlands, foliage sealer sprays are the better option, though they are a bit more expensive, especially if your garlands are long. Either way, here is an overview of different preservative products, application options, and suggestions for use.
Commercial and DIY Evergreen Preservatives
Chemical Tree Preservatives
There are many bottled commercial evergreen preservatives available. Look for them wherever cut trees are sold. There are also DIY recipes for evergreen preservatives that are said to be quite effective, though I have never tried one myself. Here is a DIY evergreen preservative recipe that I obtained from Live Science (click here). It provides clear step-by-step details. Keep in mind that all chemical options are toxic, so when using them, make sure pets or children cannot access the water. (Click here for additional safety instructions for evergreen preservatives.)
Wreath preservation: Shortly after purchasing your wreath, fill a broad utilitarian pan large enough to accommodate your wreath with the recommended preservative-to-water ratio. The pan should be filled with at least 2 inches of the mix–enough to cover the branch bases. Next, cut the branch bases with sharp pruners; this will allow the preservative to be taken up. Next, submerge the back of the wreath in the preservative mixture. Set the preserving wreath in a cool, dark place for at least a few days. Allow it to dry before hanging. This should help your wreath last longer outdoors. As a double precaution, you may also spray it with sealer.
Glycerin
It takes time to successfully treat evergreens with glycerine–two to three weeks–but if you have time, give it a try. Glycerine is non-toxic and available at craft centers. To make the mix, pour one part glycerin and two parts water into a pot. (The final quantity should be enough to submerge the back of your wreath in a pan.) Next, heat the mixture until it just reaches a boil, and then remove it from the heat. Let it cool, and store it in a cool, dark place until use.
Wreath preservation: Follow the same steps for chemical preservation using your glycerin mix, but keep your wreath in it for at least two weeks. After this time, the needles should be somewhat pliable. You'll need more time for this method, so be sure to purchase wreaths in advance of the holidays. You can also cut evergreen stems, treat them with glycerine, and then make your own wreath. (Click here to see a great DIY wreath-making slide show by Martha Stewart.)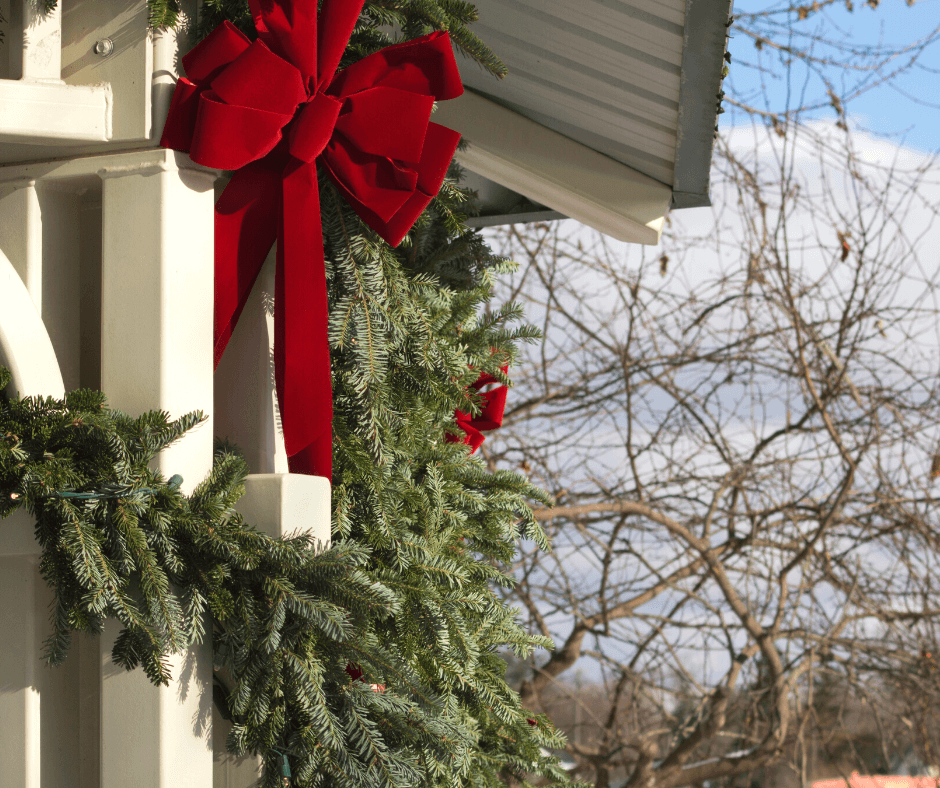 Spray Sealers
Clear foliage sealers are purchased as sprays and are perfect for helping preserve garlands. They keep needles from desiccating and add a glossy finish. There are also glittery ones if you like that sparkly look. Read the product instructions for the application.
Hopefully, one of these methods will work for you. As a final tip, for Christmas tree care I add sugared lemon-lime soda to the water. Adding a can to around a gallon of water will feed the tree and help keep the vascular tissue open for water uptake.
Happy holidays!
Jessie Keith
Black Gold Horticulturist