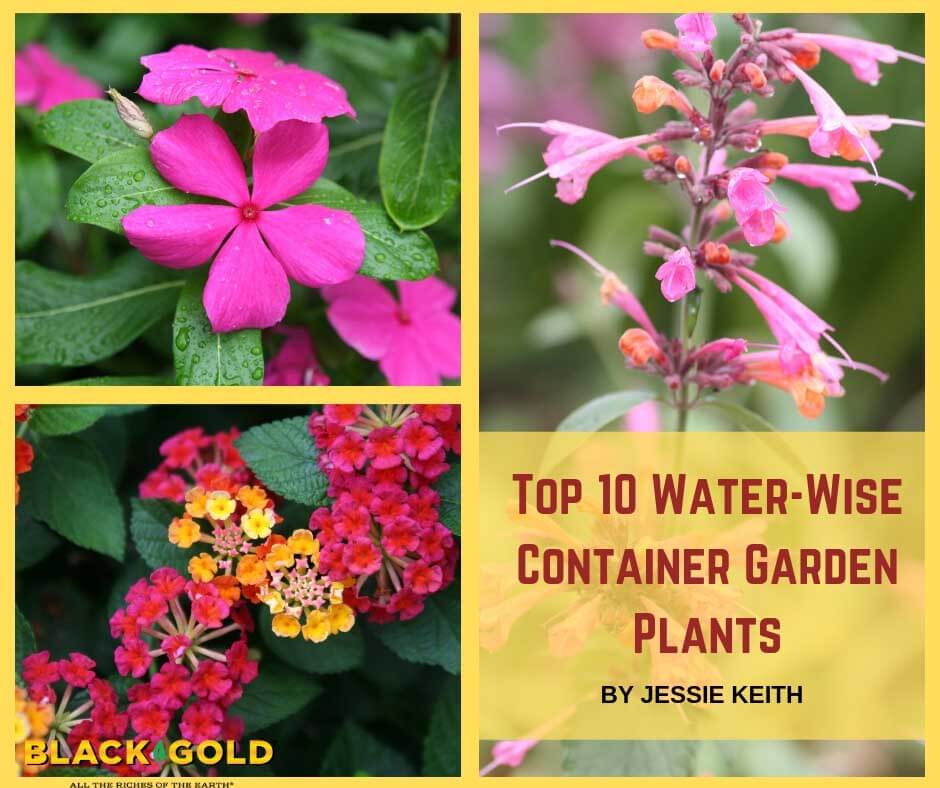 Do you need a big accent container plant for the patio or garden that asks for little water? In California, designs resulting from water cutbacks are changing the way we look at potted plants. Now they are a bigger part of the landscape, nestled in the planting or set at crucial spots to please the eye. These are valuable problem-solvers for filling in spots where older plants have died. They also help to make gateways, and other focal points interesting in small spaces.
Trendy southern California water-wise gardens show you how it's done. Bold, water-wise plantings from top gardens have been hand-picked to show great design with these plants. Note how simple and dramatic each can be in the right setting, and how little care they require. So be inspired to create your own by these four stellar examples.
The Huntington Containers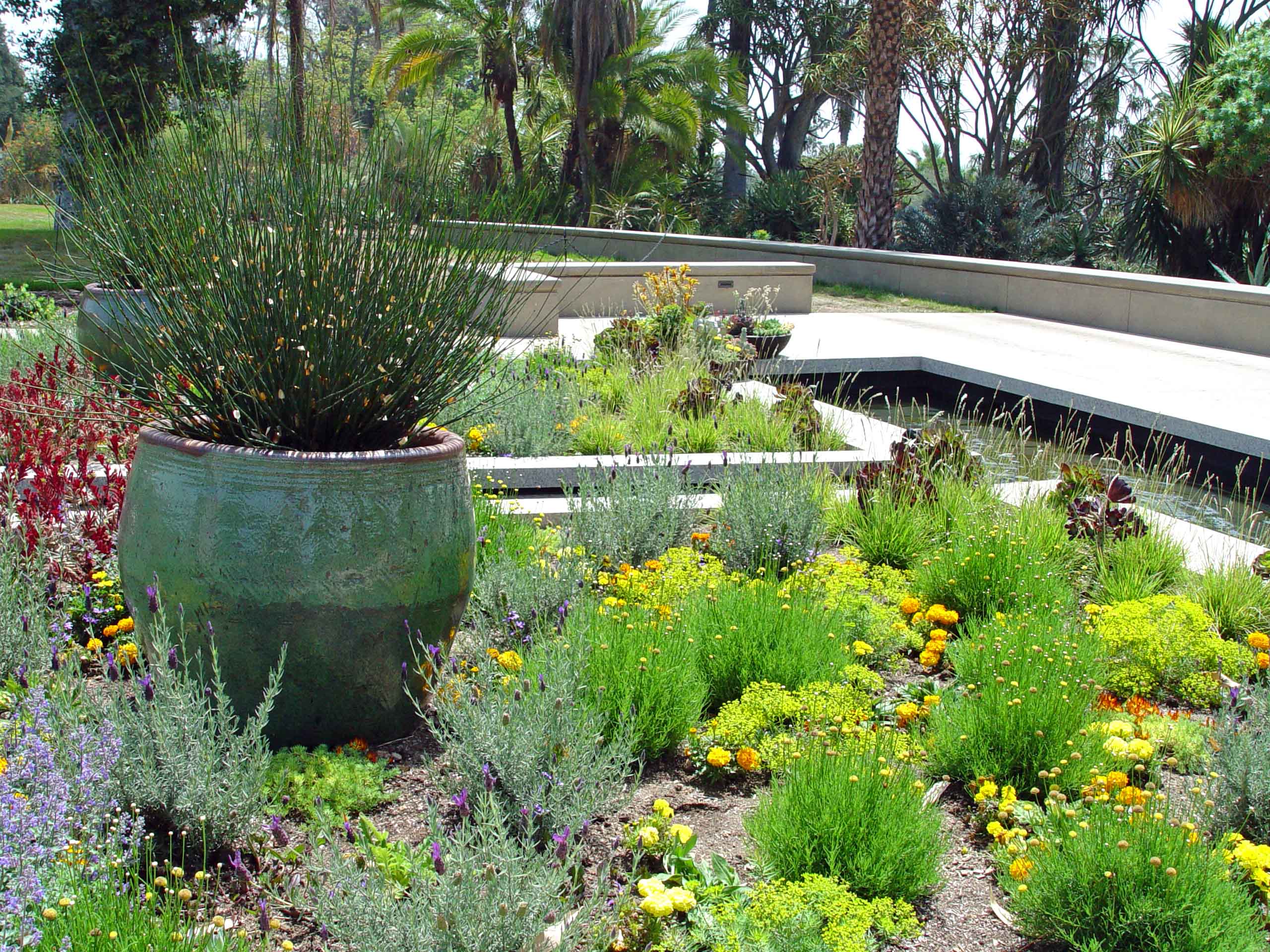 Southern California's botanical garden, library, and art center, The Huntington, shows off some of the best planting ideas for the region. Their new California Garden features pots of fine-textured reeds to define each tier of the gradual grade change. Nestled among in-ground plants, it has earthy green pots planted with single Cape rushes (Condropetalum tectorum). They provide stellar vertical elements in an otherwise low-lying planting scheme. The South African reeds are grown in summer gardens or frost-free regions to provide the dark green fine-textured appearance rare among droughty plants.
Palm Springs Container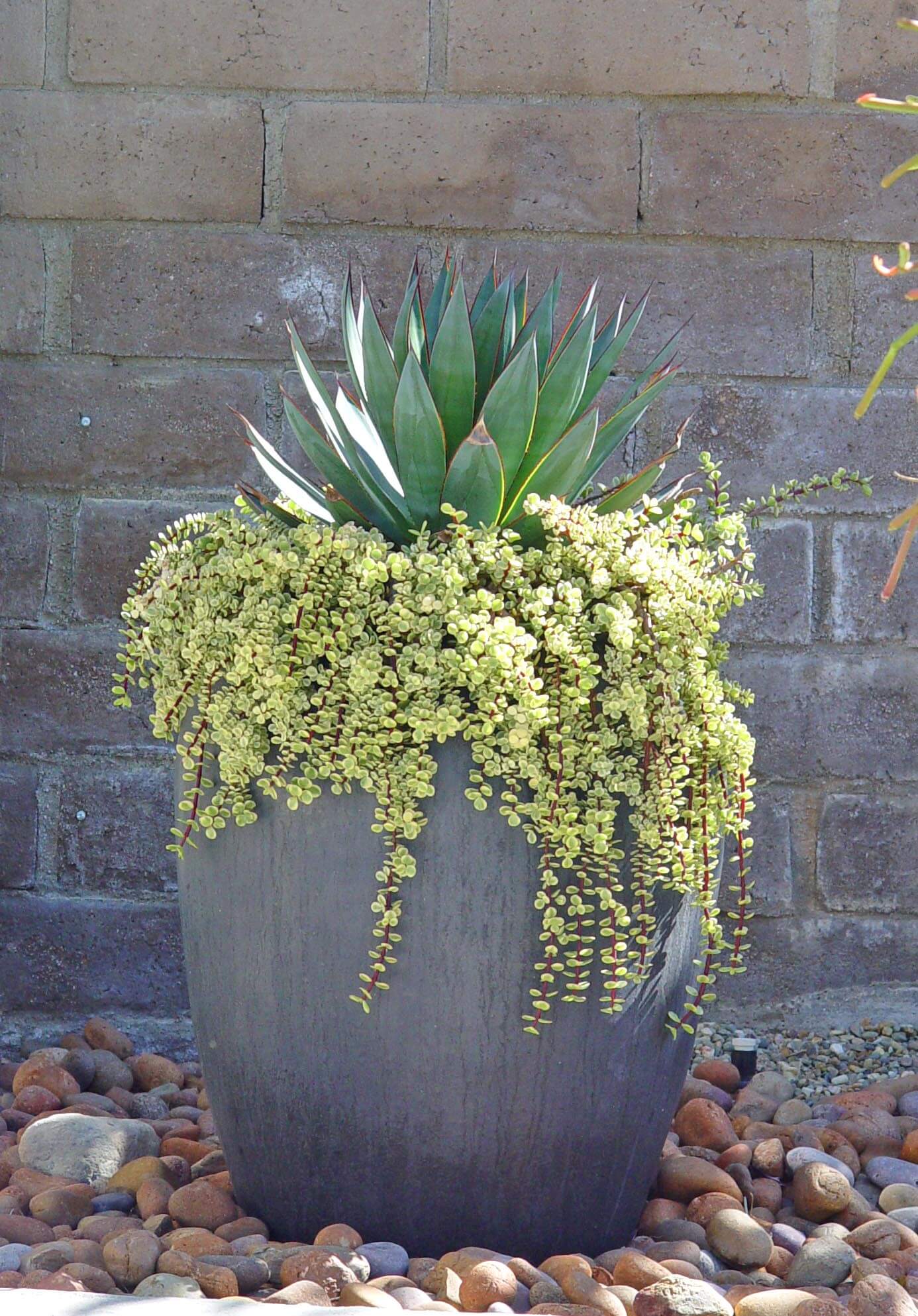 In Palm Springs the newest darling of succulent pots is the variegated elephant bush (Portulacaria afra 'Variegata'). It's a green succulent variant featuring cream-colored variegation. This gives it a light value against darker pots or backgrounds. Variegation causes this variety to be smaller, less sun resistant, and more pendulous. It's become a favorite for nesting exotic-looking Agave.
Balboa Park Container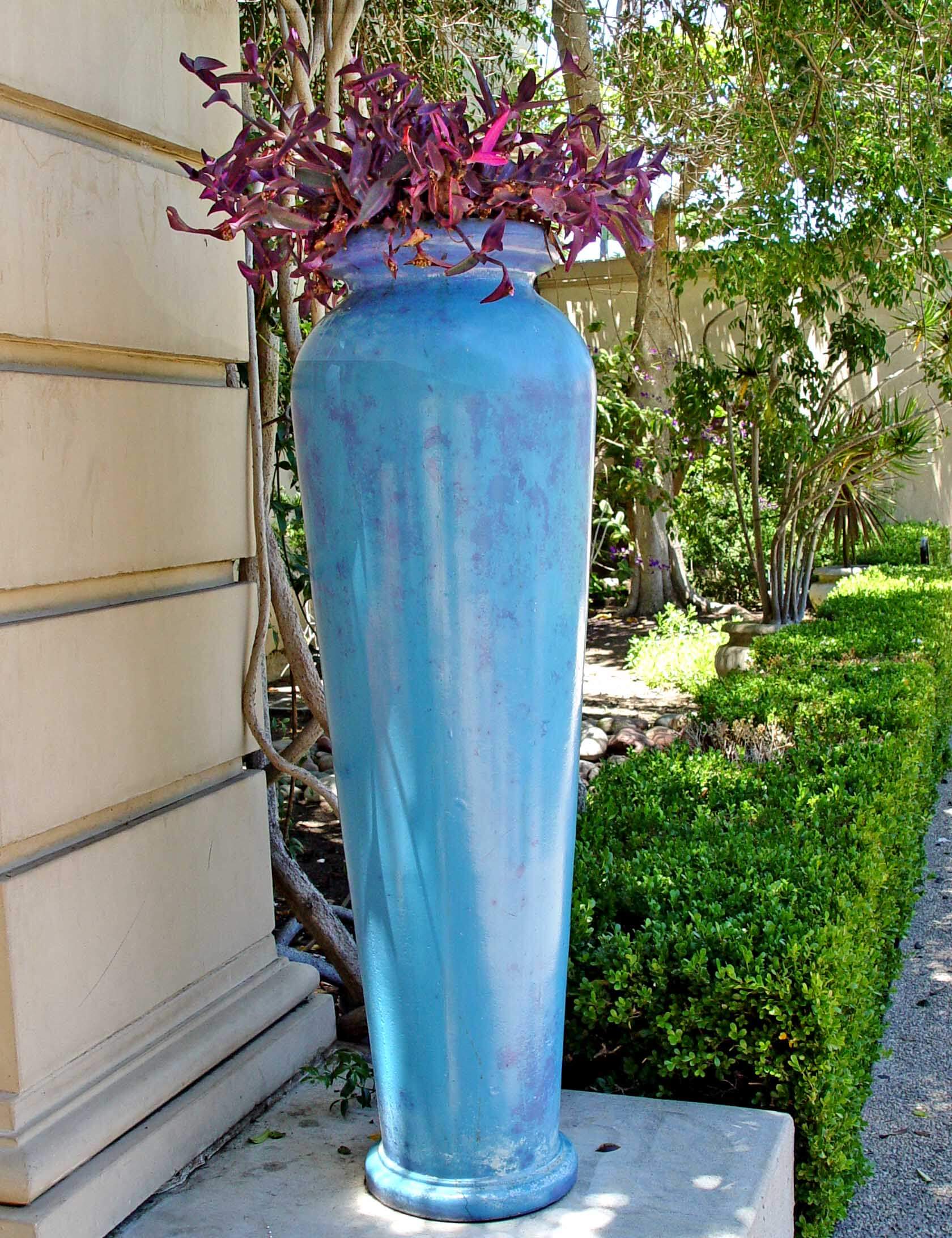 In San Diego's Balboa Park was a discovery for using an old-fashioned, purple, inch-plant (Tradescantia pallida 'Purpurea') is planted as both a house plant and an outdoor summer annual. Fast-growing, tolerant of extreme heat with a lush purple coloring and small pink flowers, this is a new trend for shaded areas of droughty gardens. Widely available at garden centers, the foliage is outstanding in this very tall turquoise pot. Over the summer the long purple tendrils will cascade down the pot edges for a delightfully Art Nouveau feel. Where there's frost, dig and move them indoors for winter house plants.
California Home Container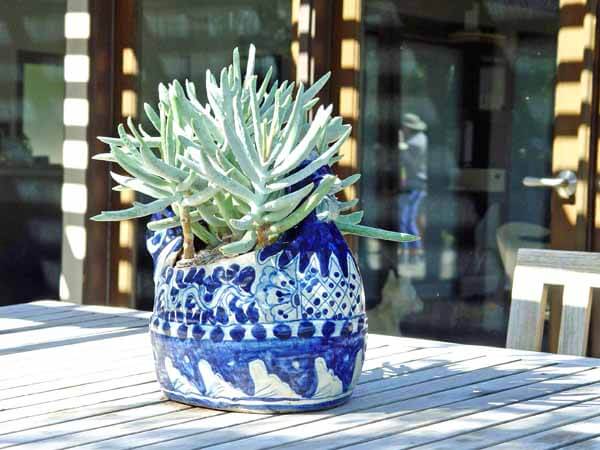 For apartment dwellers, another container find along the California coast resulted in an all-blue creation. Blue chalk sticks (Senecio serpens), a lovely cool-hued succulent, makes the perfect companion for this blue Delft-style pot. True blues are rare in the drought-resistant garden, but with the cobalt glaze as an anchor, this blue plant is all you need for eye-popping beauty.
Every one of these containers can be created in a day for instant upgrades to outdoor spaces and for lighting subjects.
Planting Waterwise Containers
To maximize water retention, use Black Gold Waterhold Potting Mix for planting a rush pot provided the container is very well-drained. This reduces watering frequency and leaves moisture deeper down for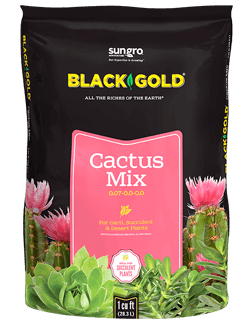 the reeds. When planting succulents, including the purple Tradescantia, variegated Portulacaria, and blue chalk sticks, use Black Gold Cactus Mix to ensure adequate drainage. For very deep pots, don't hesitate to keep your plant in a nursery pot and drop it inside the bigger one for quick seasonal changes.
Hot pots can be made any time because they're not dependent on flowers. Instead, they are beautiful and useful on day one for that party, gathering, or special event. Above all, they ask for little water while flourishing through the heat of the summer happy as clams.