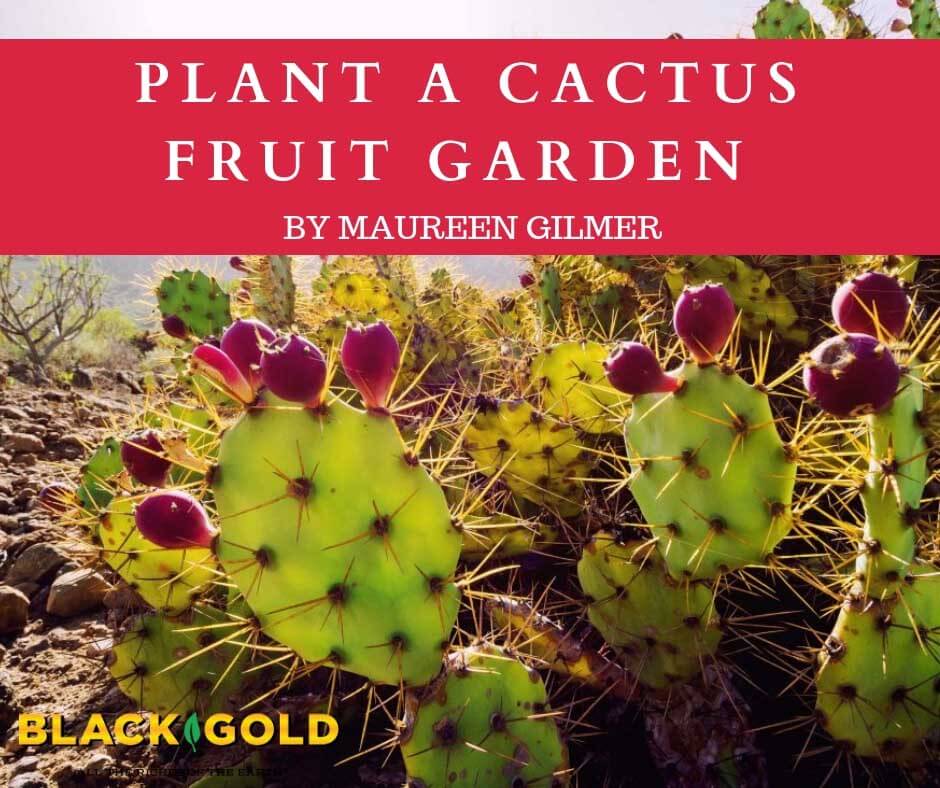 Cactus fruits are forgotten staples of hot climates where they ripen quickly with very high sugar content.  Fruits are cooked down into syrups, squeezed into icy drinks, made into jam, or eaten fresh after peeling.  These native fruits of the American Southwest and Mexico are both a staple and survival food, depending on the quality of the fruit.
All over Mexico, the wild summer cactus fruit harvest is ongoing every year.  Flowers of spring mature into huge fruits savored by both humans and birds alike.  From Native American gatherings to haute fresh cuisine, the right kinds of cactus in your western garden yields these same fruits, too.
Fruiting cactus for gardens can be divided into three basic groups, prickly pear, apple cactus, and vine cactus.  Prickly pears (Opuntia spp.) exist across the Americans with many cold hardy North American species.  The Peruvian apple (Cereus repandus) and dragon fruit (Hylocereus spp.) are from South America are best grown in frost-free climates.   All of these produce fabulously large or brightly colored spring flowers, as well as delicious fruits and are very ornamental edibles.
Prickly Pear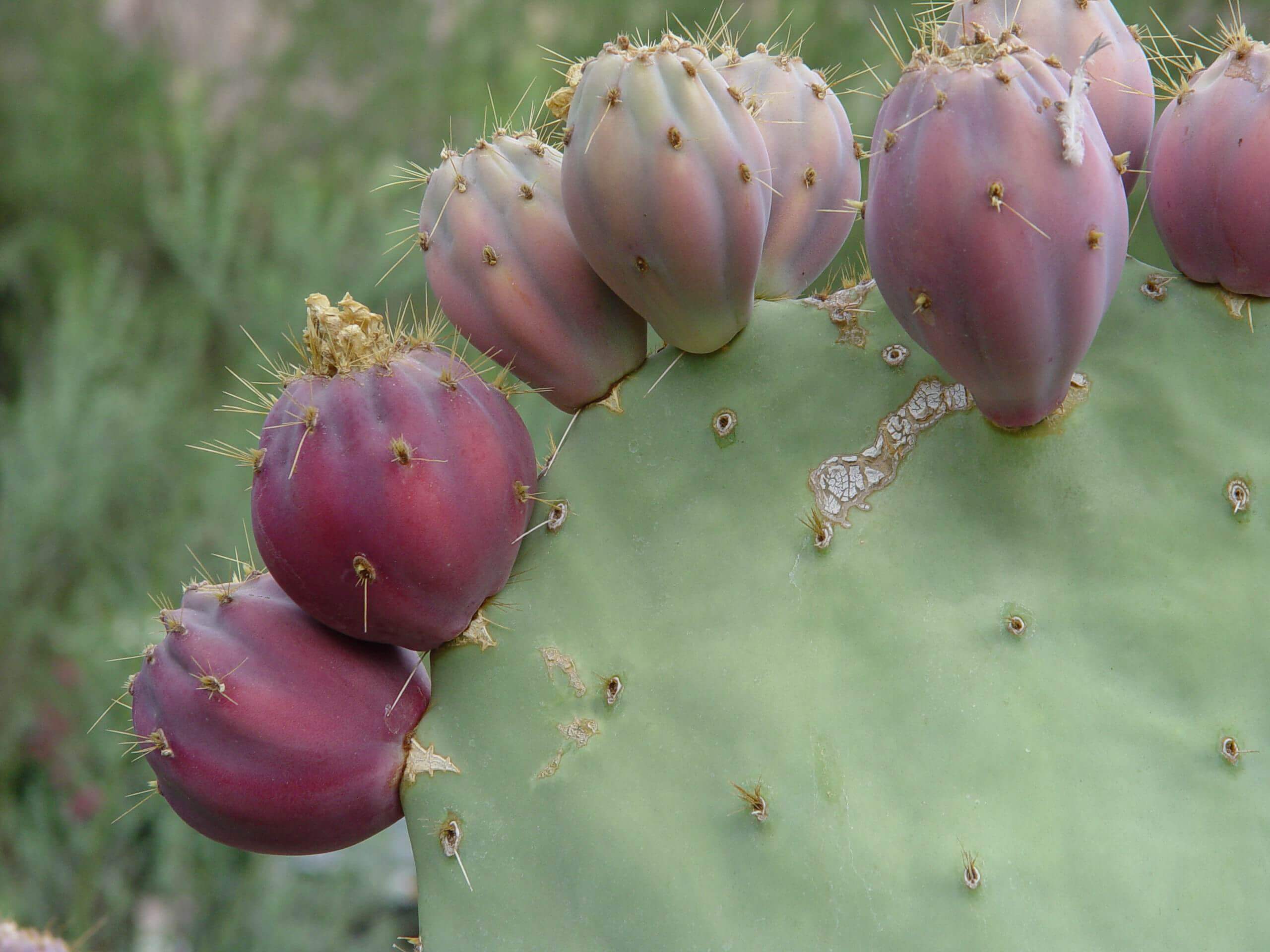 The prickly pears offer some of the most colorful and prolific species bearing bright fruits on colorful paddles. They have cast iron constitutions and many are hardy.  The larger the fruit produced by a particular plant, the better it is for eating. These fruits are called pears or "tunas" in Mexico.  They are very spiny and difficult to both pick and peel.  Tunas must be handled with tongs, then their small spines (called glochids) rubbed off in sand or burned with a hand torch before peeling.  Eat fresh or cook them down into syrup for recipes.  Their seeds are BB sized.  Buy prickly pears in summer with fruit forming to find the best plants for eating.  North American species can be quite cold hardy, particularly our many native species from western states, and the eastern devil's tongue (O. humifusa).
Apple Cactus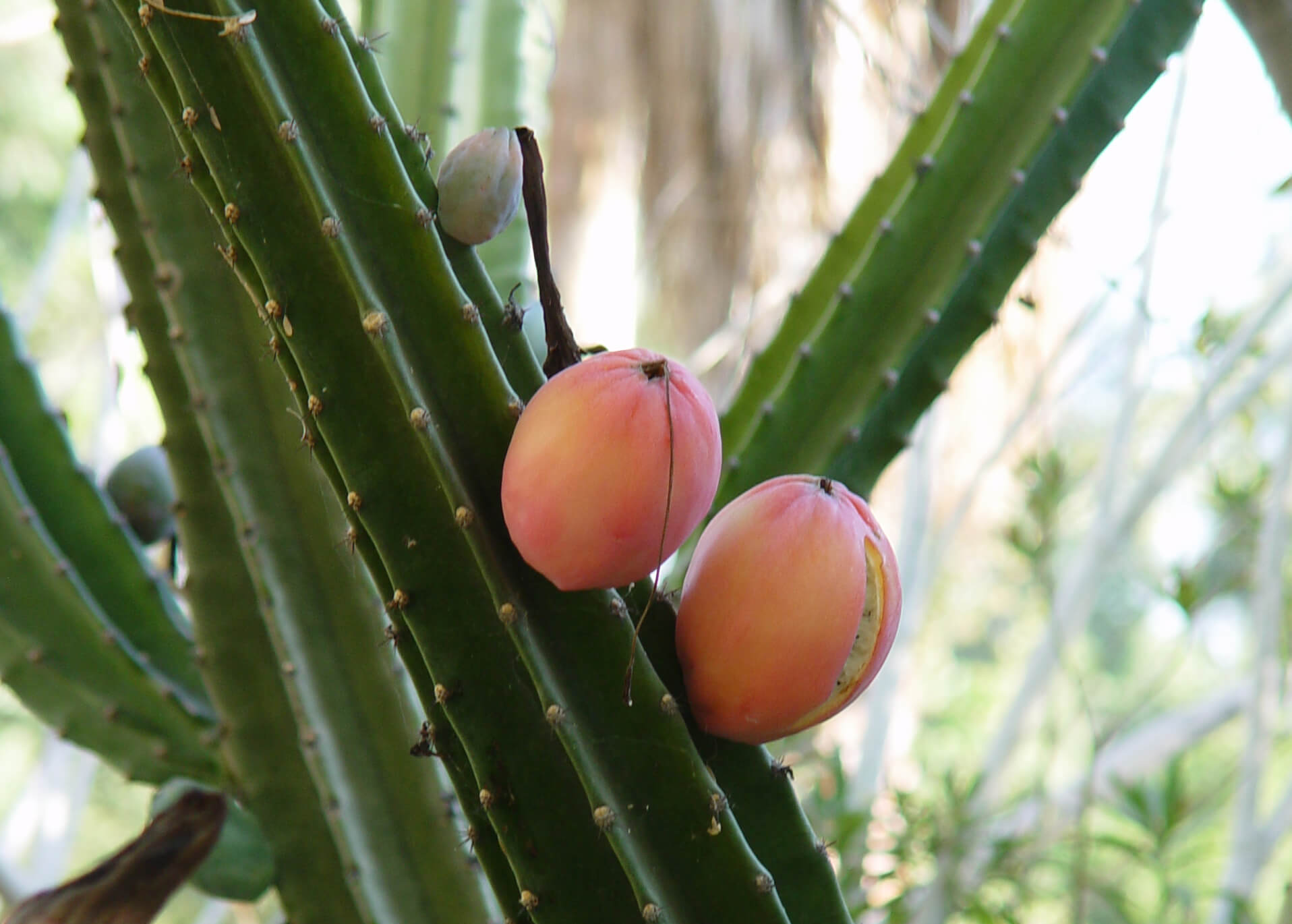 Cereus repandus is a very popular tall branching cactus well established in southern California and across the Southwest.  A Peruvian species, it was chosen as the orchard cactus for Israeli farms due to its large, spineless fruit with orange-red skin and snow white flesh.  Vigorous and easy to propagate from cuttings, this cactus is adaptable to heavier soils than most. Smooth skin makes ripe fruits popular with birds, if not picked promptly.
Dragon Fruit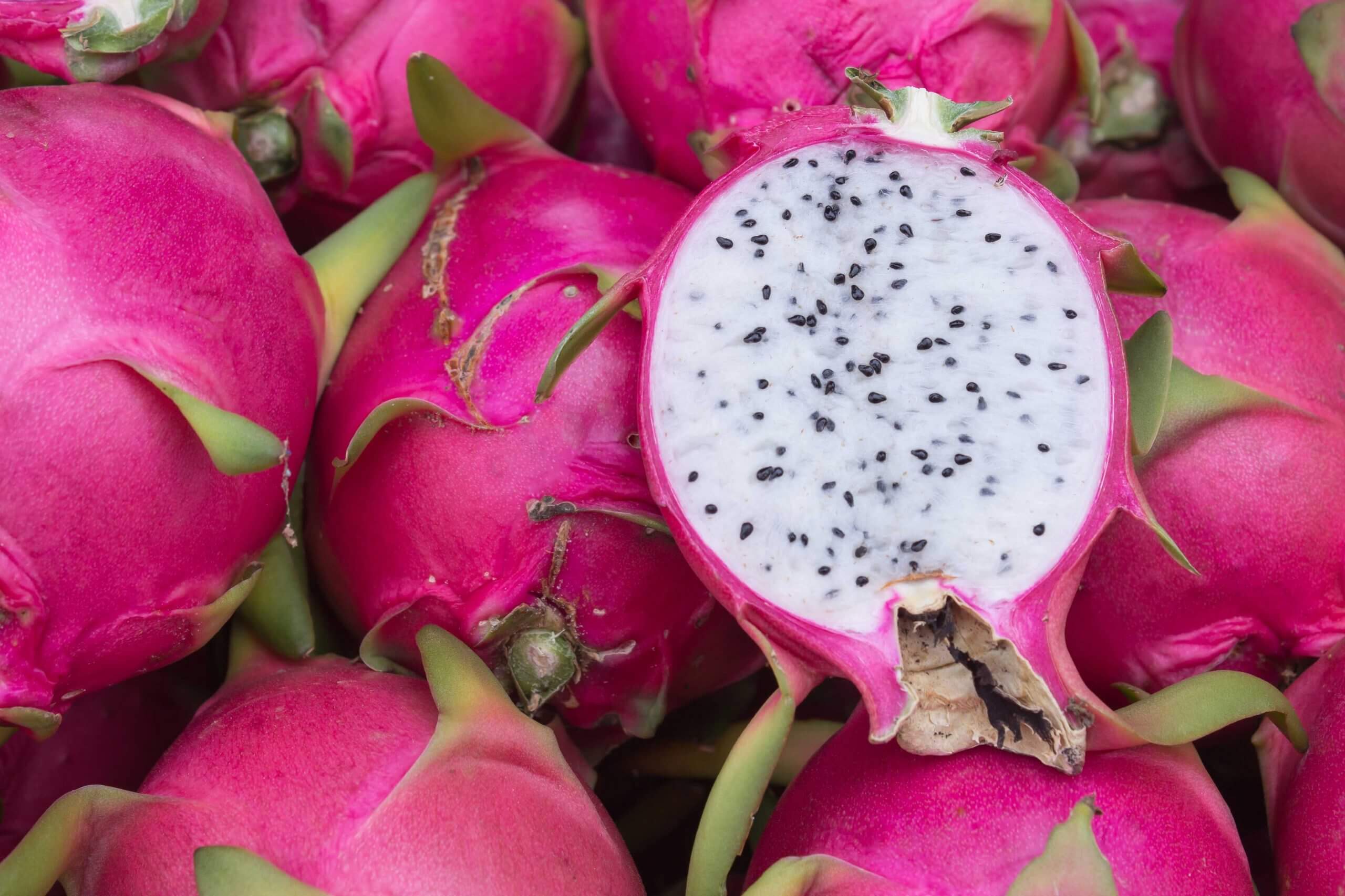 Dragon fruit (Hylocereus spp.) are fabulous supermarket fruits borne from vines.  They make famous hedges in  Hawaiian landscapes but are being rediscovered as arid fruits for small spaces in other warm-climate areas with mild winters.  Vines don't ask for much ground to produce a lot of stems, flowers, and fruits on a fence, wall, trellis, or arbor.  This makes them ideal for hot and humid, coastal conditions, or sheltered areas with more moisture in the desert.  Vine cactus are night bloomers that are pollinated by bats in the night and remain open in the early morning for bees to pollinate until breakfast time.
Cactus Soils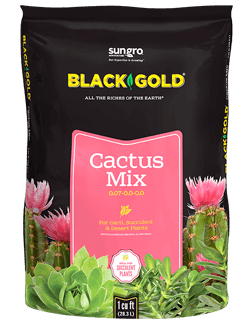 When grown in-ground, amend the soil for cactus to speed drainage.  The crown, where the root meets stem on these cacti, is the vulnerable part, so be sure to keep soils here as sandy and light as you can.  Consider using Black Gold Just Coir to mix into heavy arid soils at planting time because it enhances drainage and resists decomposition. Unlike white perlite, which visually contaminates natural soil, coir offers more pathways for holding water and providing air pockets.
Grow container cactus in Black Gold Cactus Mix.  Above all, make sure the drain holes in the container are numerous, large, and free-flowing.  This is because moisture accumulation in the bottom of the pot will fill air pockets and cause root rot.  It also helps reduce the chance of over watering, particularly when there is occasional summer rain.
All these cacti are easy for everyone to grow.  Spend your summer shopping for plants while they're still showing their fruits.  Bring them home to create an atypical approach to summer-fresh fruit growing, with little to no extra water required.