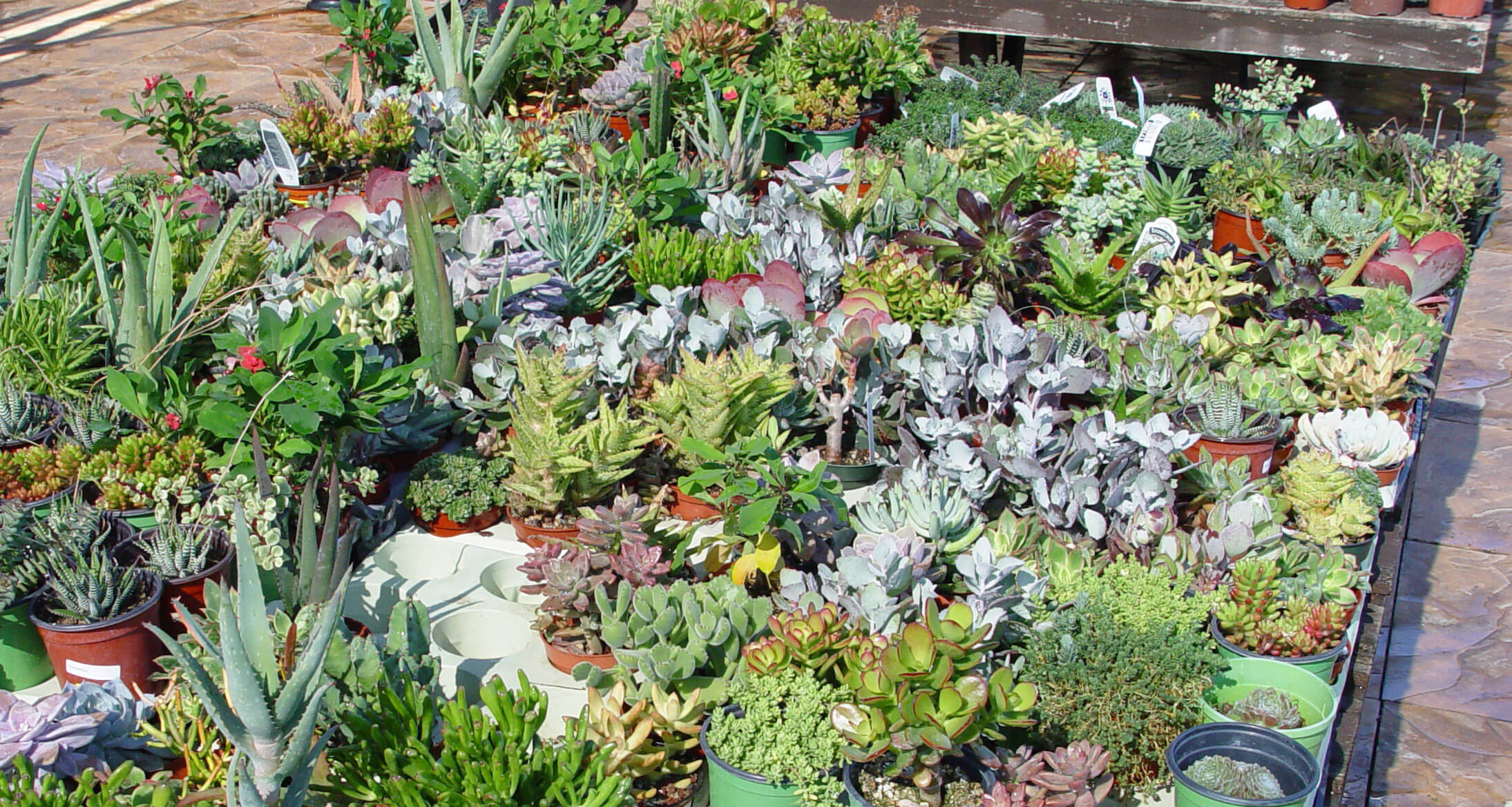 Whenever there are statewide water cutbacks in California, everyone has to rethink some of the plants in their home landscapes. Rather than viewing this as a tragedy, make it an opportunity to dive into some of trendiest plants filling gardens of the rich and famous.  If you've always wanted that great, clean succulent garden look, there is no better time to make the change.
In the past, most gardeners planted annual flowers for pockets of color.  Instead, plant these same spaces with exciting and colorful succulents.  This is a great idea for high-profile areas around outdoor living spaces, pools and spas, or courtyards where you can enjoy their diverse beauty up close and personal.  Be prepared to treat them as annuals, if you live in a frosty climate. You can also overwinter them indoors. Just dig and pot them up at summer's end to green up indoor rooms all winter long.
The Best Soil for Succulents
The single biggest problem with succulents in traditional gardens is too much water caused by over irrigation in slow-draining clay ground.  Too much water rots succulent roots and stems—killing plants quickly.  Solve the soil dilemma by creating pockets of Black Gold Cactus Mix potting soil to improve rooting conditions. Do this with larger succulents by replacing the soil one hole at the time.  You can provide even sharper drainage by amending mixes with additional Black Gold Perlite.
Sometimes succulent pots need extra water-holding amendments, especially when irrigation cutbacks start drying out your planters. Black Gold Cactus Mix has just enough water-holding capacity to keep roots growing well.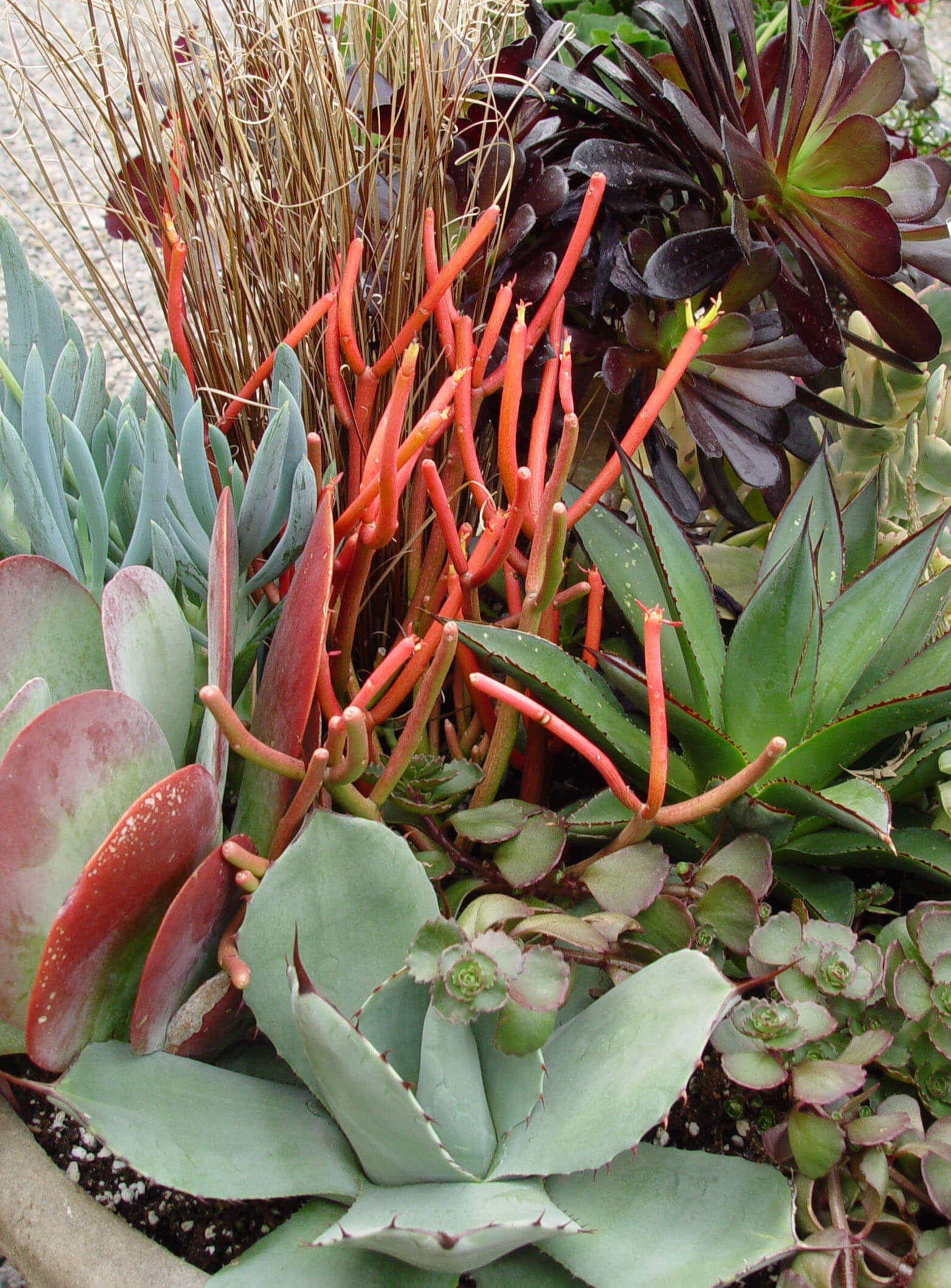 Planting Succulent Beds
Once your soil and pots are prepared, its time to bring the vibrant echeverias, festive flapjacks, and ever-popular black aeoniums into your yard.  If you're planting a six-inch potted specimen, dig your hole twice as wide and half again as deep as the nursery root ball.  Puncture the natural soil at bottom of the hole numerous times with a piece of pipe or rebar.  Go as deeply as you can to provide miniature sumps that encourage filtration and keep water from accumulating at the bottom of the hole.  Then fill with potting soil, and plant away.
Planting Succulent Containers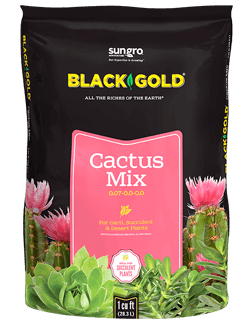 If you have a built-in masonry planter, create a close-range jewel-box garden.  This term is used for the vivid succulent gardens that are as colorful as the contents of grandmother's costume jewelry box.  Here you can plant a lovely rainbow of kalanchoes, flowering aloes, and geometric crassulas.  When you add hardy sedums and sempervivums, they'll survive through the coldest winter to anchor next year's display.
Remove the top foot of soil in the planter and replace it with cactus potting soil, then arrange your colors in drifts or swaths of small bright plants.  Accent them with sparkling slag glass, driftwood or special rock minerals and crystals for an exciting jewel-box look.
Although this California drought is a disaster for many, it may be the catalyst you need to replace water-intensive plants with exciting new succulents.  In the beginning, you may not know their names or their ultimate forms, but over the coming months, you'll learn to recognize them and get a feel for how each grows. Though we are often averse to change in life, it's often the doorway to our greatest accomplishments.