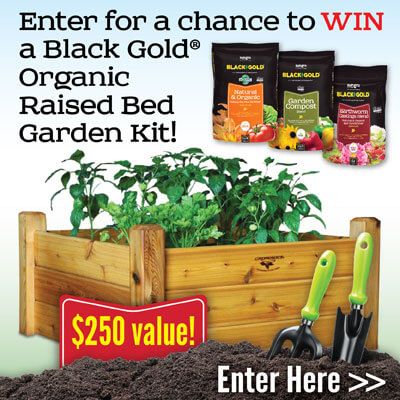 We love to see gardeners succeed with our products. That's why we were happy to get an update from the winner of our February, 2017 "Ultimate Raised Bed Sweepstakes". The winner, Liz, lives in Arizona where growing conditions are hot and dry, so it helps to have the extra fertility of a Gronomics® raised bed filled with moisture-holding Black Gold® potting mix and amendments.
And, she's already got her new bed filled with thriving garden plants. Liz told us, "We've got marigolds, basil, and tomatillos all coming along." She's even harvesting Swiss chard! Just look at the pictures she sent us!
We encourage all gardeners to take advantage of Black Gold's monthly sweepstakes and contests. Each month we offer the chance to win a different exciting garden prize–from raised beds, to container gardens, and plenty of Black Gold® mixes and amendments, of course!