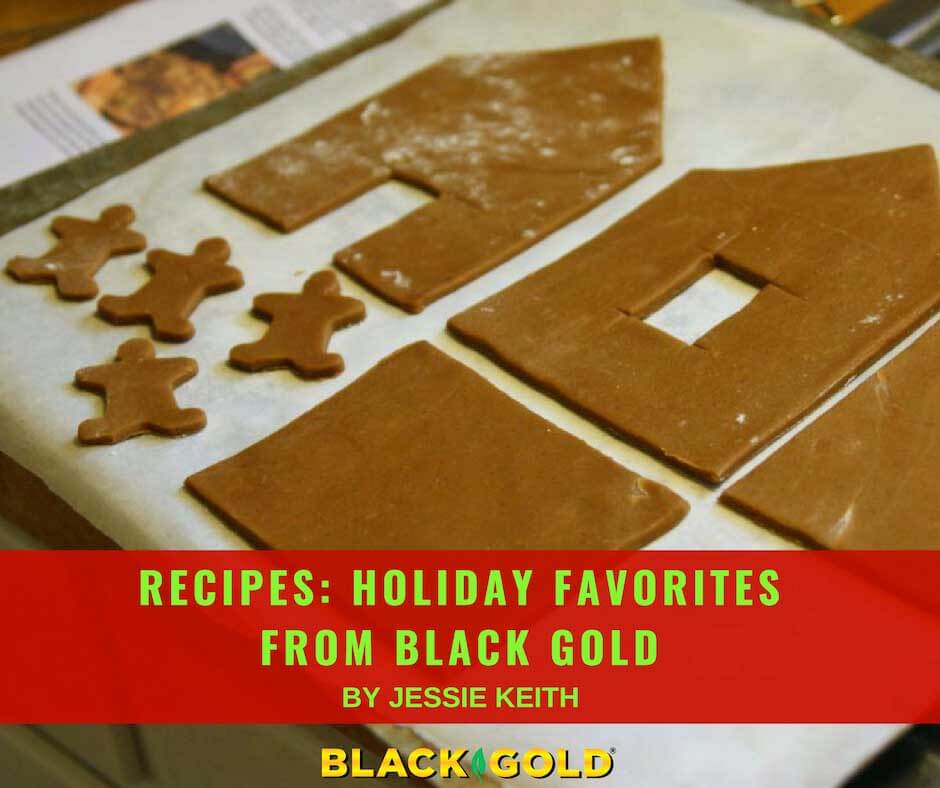 This is the time of year to feel thankful for the past year,  hopeful for the new, and to share food and festivities with friends. Black Gold employees took the time to share some favorite seasonal recipes. Hopefully, these time-tested treats will also bring some holiday cheer to our customers and supporters. Happy Holidays!
Holiday Gingered Sangria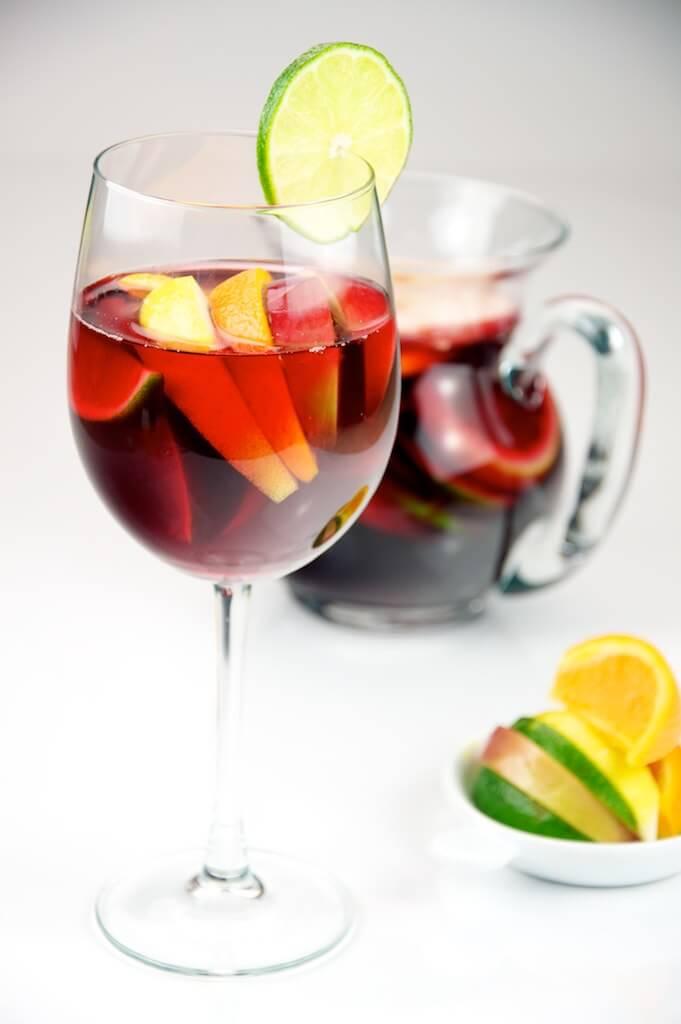 Shawnee S. Vetanovetz is Black Gold's Retail Customer Support Specialist, and she likes a holiday party as much as anyone else. Here's a fast and delicious gingered sangria she enjoys making around the holidays that looks as great as it tastes.
Ingredients
1 bottle (750 ml) good Cabernet Sauvignon
½ cup dark rum
1 (12 oz.) can ginger ale
Juice from ½ small lime
Juice from ½ small lemon
1 lemon, lime, and orange sliced
1 slice fresh ginger
Directions
Mix together all liquid ingredients together in a glass pitcher.
Add the slices of lemon, lime, orange, and ginger.
Refrigerate (to chill) for 1 – 2 hours, if desired. If you prefer a fruitier sangria, allow the mix to refrigerate and "marry" for up to 24 hours.
Serve!
Spiced Candied Popcorn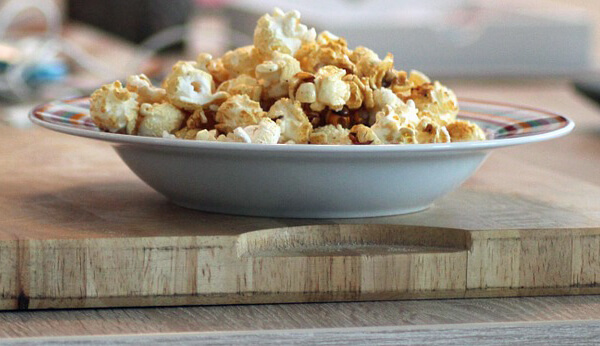 Sales Rep Miranda Kelly takes care of Black Gold sales in the California region, and in her spare time, she loves to cook. This recipe was adapted from one she found online sometime back. Now she makes it every year. It's a little like Cracker Jack but healthier and tastier.
Ingredients
4-6 cups plain popcorn
1 cup raw chopped cashews or pecans
3 tablespoons butter
2 tablespoons honey
½ teaspoon cinnamon
¼ teaspoon ground ginger
¼ teaspoon salt
Directions
Preheat the oven to 325 degrees F.
In a small pot set to low heat, melt the butter and honey together. Mix in the cinnamon, ginger, and salt.
Put the nuts in an extra large mixing bowl. Coat them with about a tablespoon of the butter/honey/spice mixture.
Spread the coated nuts onto a baking sheet covered with parchment paper and bake for 6 minutes.
Meanwhile, in the same large bowl evenly coat the plain popcorn with the remaining butter/honey mixture, being sure to remove any unpopped kernels.
After the nuts have been in the oven for 6 minutes, take out the tray, add the popcorn to it, and mix it all up together. Stick the tray back in the oven and set the timer for 6 minutes.
After 6 minutes open the oven and stir or shake the mixture around on the baking sheet. Set the timer for 4 more minutes.
Once again open the oven and stir/shake the mixture so there are no hot spots that could get burnt. Set the timer for 2 more minutes at which point the mixture will once again need to be checked/stirred.
Repeat the process of checking/stirring the popcorn mixture every minute then take it out of the oven once it turns a dark brown. (Be careful! It can burn easily toward the end!) My total bake time is generally 6 minutes for the nuts then an additional 8 or 10 minutes once the popcorn has been added.
The popcorn and nuts will be slightly wet right out of the oven but will harden as they cool.
Fruited Cranberry Sauce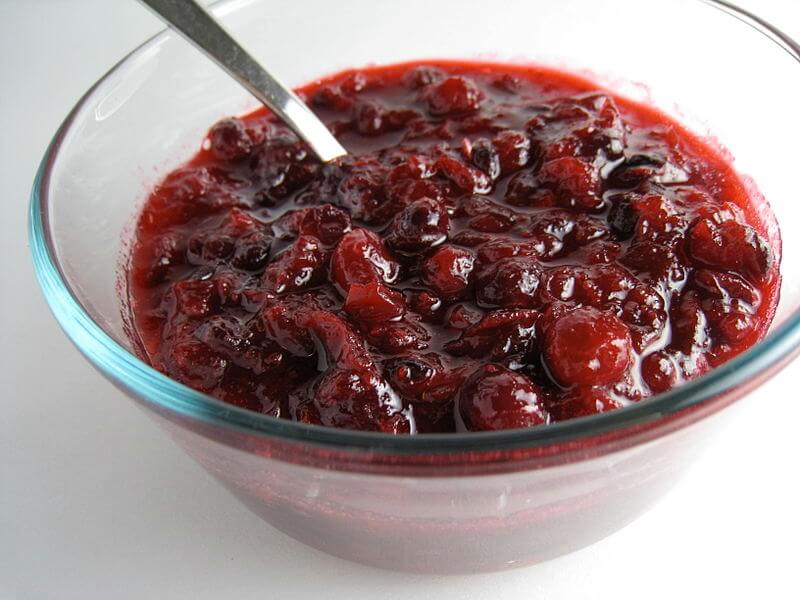 The holidays are not complete without this delicious homemade cranberry sauce, which is made yearly by Jessie Keith who manages communications for Black Gold. Truly, it is not your average cranberry sauce. It's loaded with fruit, nuts, and Grand Marnier, making it more like a dessert than a condiment for turkey. It even tastes great on pumpkin pie!
Ingredients
1 cup sugar
3/4  cup water
2 cups fresh cranberries
1 cup finely chopped apple (a tart cooking apple is best)
3/4 cup chopped, toasted pecans
3/4 cup golden raisins
1/2 cup Grand Marnier
1 large orange, zested and juiced
Directions
Boil sugar and water in a medium saucepan until the sugar has totally dissolved, around 5 minutes. Add in the fresh cranberries, return to a boil, then lower the temperature to medium-low heat and simmer for 8 minutes. Add the apples, golden raisins, orange juice, orange zest, and Grand Marnier and cook for 10 to 15 minutes. Make sure all the cranberries have popped by squishing those that are still whole. Remove from the heat and let the sauce cool. Mix in the pecans before serving.
Add the mix atop a piece of pumpkin pie or enjoy with a festive turkey dinner.
Jessie's Favorite Gingerbread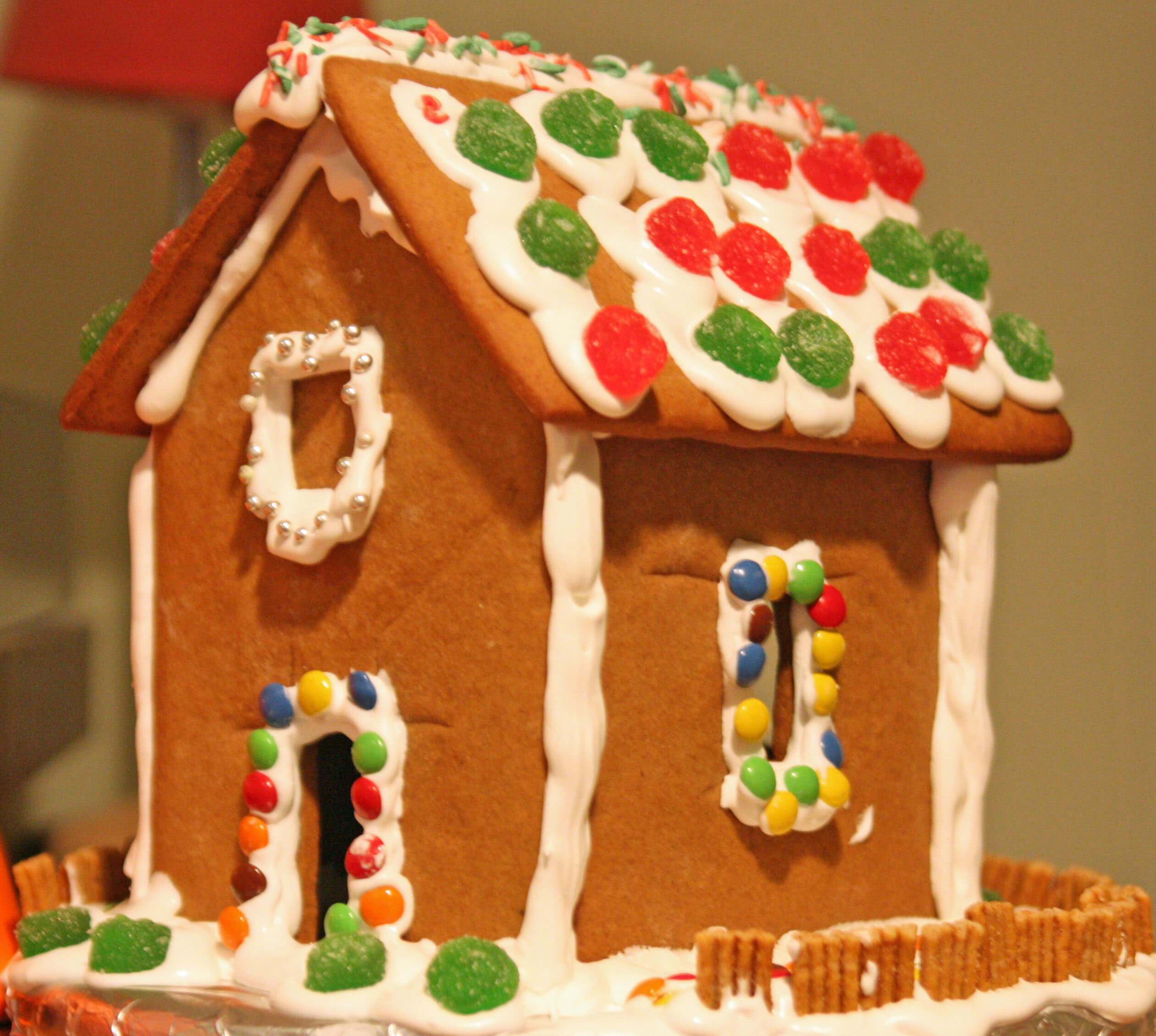 This amazing, tasty gingerbread is another favorite of Jessie Keith's. Each year she uses it as a base to make gingerbread houses with her children.
Wet Ingredients
¾ cup salted butter
¾ cup sugar
¾ cup dark molasses (not black strap!)
¼ cup warm water
1 tablespoon fresh, macerated ginger
1 tablespoon fresh orange zest
Dry Ingredients
½ teaspoon baking soda
1 teaspoon ground cinnamon
½ teaspoon ground nutmeg
¼ teaspoon cloves
¼ teaspoon ground cardamom
A healthy pinch of salt
3 ¼ cups sifted flour
Directions
Cream butter and sugar until fluffy then mix in the molasses and water. Sift the dry ingredients then add them to the wet until fully combined (be sure not to over mix).
Flour your hands and pull the dough together into a flattened ball and chill for at least 12 hours. Before you roll the cookies, preheat the oven to 350 degrees Fahrenheit. Flour up a board and pin and cut your dough in two. Roll out the dough to around 1/4 inch thickness. Be sure to keep the board and pin floured to stop the dough from sticking.
Cut out your shapes and reroll any excess dough, though try not to overwork it as this results in tough cookies. Place the rolled cookies onto a cookie sheet lined with parchment paper and bake for 8 to 10 minutes. The less baked, the chewier the cookie. Allow the cookies to cool before decorating. Royal icing is the best for gingerbread house building and gel food coloring provides the deepest icing colors.