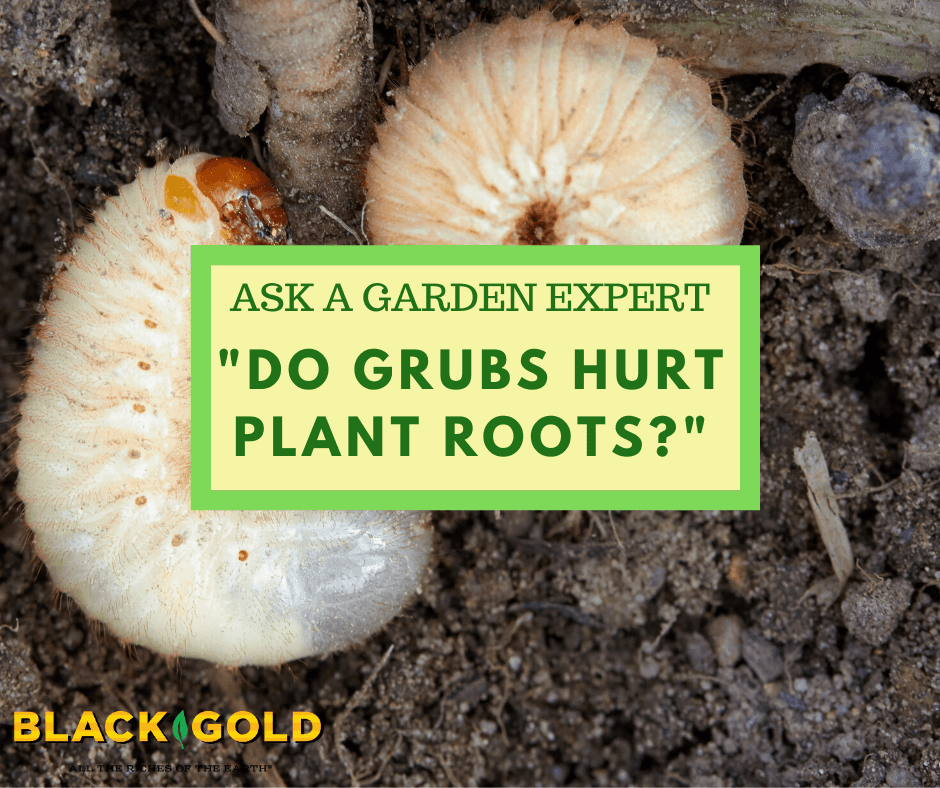 "Do grub worms hurt roots? I have a lot in one of my containers." Question from Jody of Live Oak, Florida
Answer: Yes they do. I'll fully answer your question in two parts. First, I'll address grub problems in the garden as a whole, and then I'll address the grubs in your pots.
Grub Root Damage
Grubs are the larvae of many types of beetles. Most grubs feed on plant roots from fall to spring or summer, until they emerge from the soil as adult beetles. But, grubs aren't always a problem. Under normal circumstances, you will not see the impact of a low to moderate grub population on large, healthy plants or lawns. They become a real threat when populations are high. This happens when fast-generating, destructive garden beetles, such as Japanese beetles, are not managed properly and populations soar. At this point management is essential. There are several steps you can take to manage destructive beetle grubs, and these are detailed in our Q&A blog titled, "How Do You Manage Japanese Beetles?" (click on the link to view).
Managing Grubs in Containers
Pots are small spaces, so a large number of beetle grubs will harm any plants within. Here are three easy ways to get rid of the grubs:
"Grub" them out, and either smash them or place them in a pail of water until they drown. It is so fast and easy to do it this way if it doesn't gross you out.
Apply milky spore to your pots. This natural grub killer that just targets Japanese beetle grubs and is approved for organic gardening.
Remove the potting soil from the pot, bag the soil in plastic, and wait several weeks before adding it to garden beds as an amendment. By this time the grubs should be dead. Add new mix to your pot for a grub-free start. (Click here to see our many potting soils.)
I hope that these tips help.
Happy container gardening!
Jessie Keith
Black Gold Horticulturist