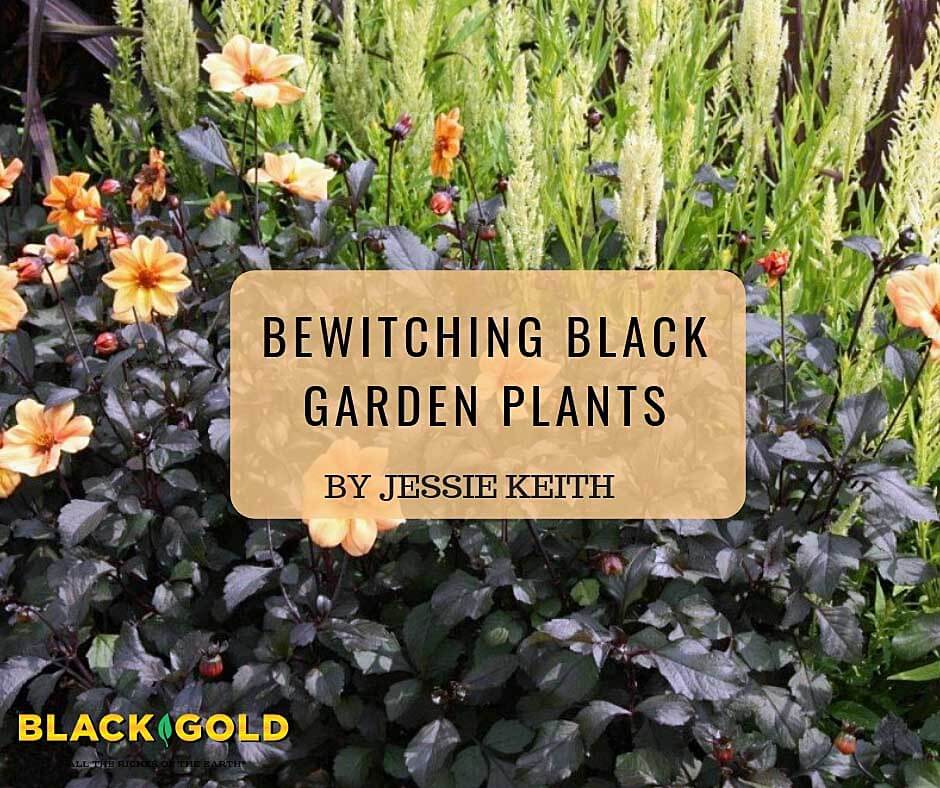 Garden plants with near-black leaves and velvety flowers are rare and wonderful. These bewitching beauties may grace our gardens all season long, but those that shine in autumn are perfect for fall, Halloween gardens, and container plantings. Mix them with orange, red, and white blooms for instant seasonal good looks!
Black Annuals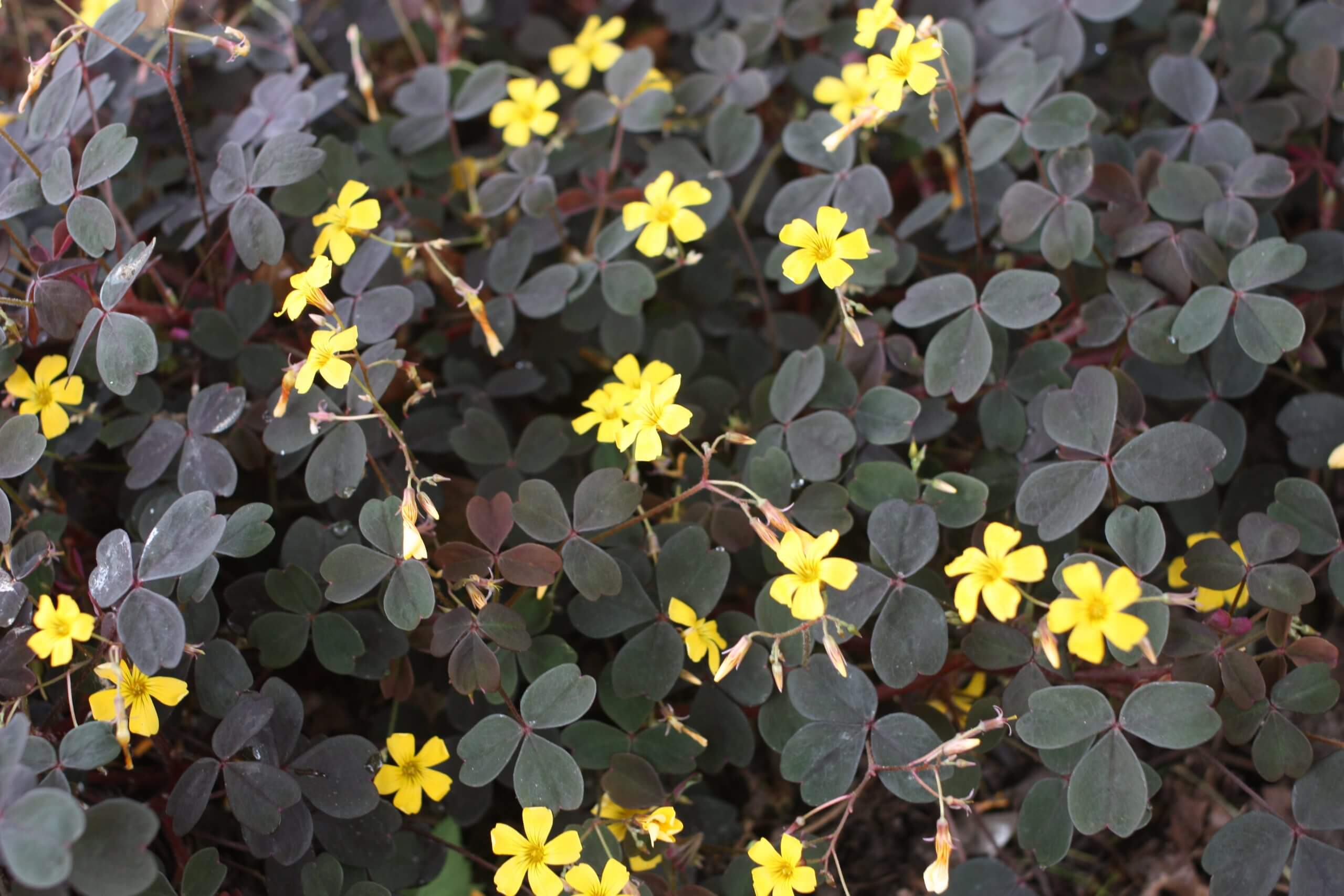 The most common black flowers for fall are black pansies. There are lots of different varieties, some with large flowers (pansy Halloween II) and small flowers (Viola tricolor 'Bowles Black'), and all are very easy to grow from seed. Black pansies look beautiful when planted alongside cheerful Diascia Flirtation Orange with its brilliant tangerine flowers or the purple-black-leaved Zinfandel oxalis (Oxalis spiralis ssp. vulcanicola 'Zinfandel') with its small yellow flowers.
Fall nurseries and flower markets also offer pretty dark-leaved ornamental peppers with colorful fruits. The black-leaved 'Black Pearl', with its marble-sized hot peppers that turn from purple-black to deep red, is an extra nice variety to seek out. The lower-growing dark-purple-leaved pepper 'Purple Flash' is another festive pepper for the season.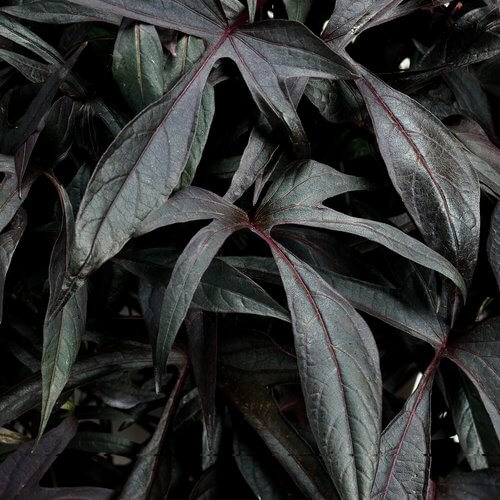 There are plenty of interesting summer garden annuals with black hues to add interest to containers, beds, and flower borders. In recent years, many black-flowered petunias and calibrachoas have hit the market. Of these, Petunia 'Black Magic' is likely the darkest and purest black. The magenta- and black-flowered Calibrachoa Superbells® Blackcurrant Punch™ is another showstopper, sold by Proven Winners, that will bloom until frost with good care. (Read our article about Petunia and Calibrachoa care.)
Lots of dahlias have wonderfully dark leaves that contrast beautifully with their colorful flowers. The orange-yellow-flowered, dark-leaved 'Yellow Hammer' and pure yellow-flowered 'H S Party' are two more complementary selections with blackish leaves that look sharp all season long.
All containers and summer borders are complemented by rambling ornamental sweet potatoes. Of these, try the deepest purple-leaved rambling vines from Proven Winners, Illusion® Midnight Lace, and Sweet Caroline Sweetheart Jet Black™. Both are beautiful and high-performing.

Black Perennials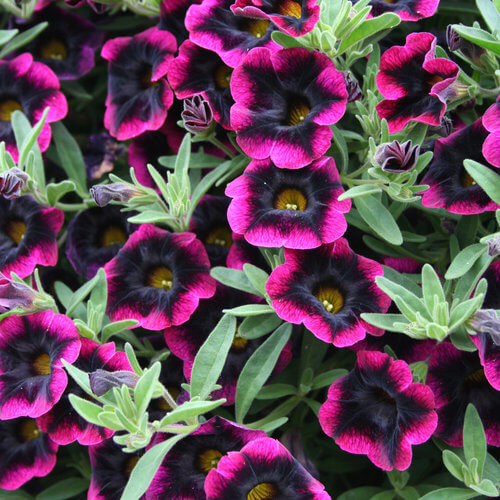 Perennials with a dark side include a suite of Heuchera that look nice from spring to fall. The Terra Nova offerings 'Black Beauty' and 'Black Taffeta' are both pretty and suited for shade gardening. Plant them beside variegated or golden-leaved plants, such as the golden hakone grass (Hakonechloa macra 'Aureola') and the red and gold Heucherella 'Stoplight'. The perennial groundcover black mondo grass (Ophiopogon planiscapus 'Nigrescens') has grassy looking foliage that contrasts equally well with other brightly colored perennials for shade.
Those looking for a drought-tolerant black-leaved plant for sun should consider the truly beautiful Sedum 'Desert Black' with its dark leaves and deep-magenta blooms. Plant this alongside low-growing Coreopsis, such as the classic variety 'Moonbeam'.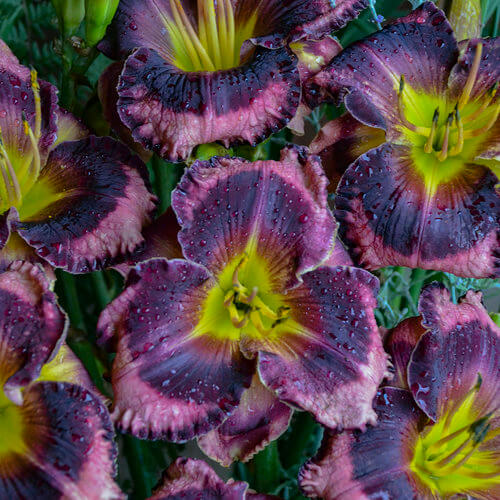 One that can't be left off the black-flowered-perennial list is the tall (40″), midseason daylily 'Ashwood Dark Side'. The summer bloomer has iridescent petals that shine like obsidian. A more colorful daylily on the black side is the mid-sized (24″), midseason Rainbow Rhythm® Storm Shelter from Proven Winners, which has mauve and purple-black flowers.

Early summer is also when gardeners can enjoy the lacy black flowers of Centaurea montana 'Black Sprite' as well as the fragrant red-black flowers of Dianthus barbatus 'Heart Attack'. Frilly German iris of all shades of black and purple are also easy to come by and most bloom and are available in late spring to early summer. Of these, the velvety 'Hello Darkness' and black and purple 'Wild Wings' are two of the best.
Cultural Tips
Container-grown plants should be grown in Black Gold® Waterhold Cocoblend Potting Soil, which is OMRI Listed for organic gardening. It holds water well to keep plant roots hydrated in the summer heat. A seasonal application of fertilizer formulated for flowers, such as Proven Winners Premium Water Soluble Plant Food, will also keep your plants performing to their fullest.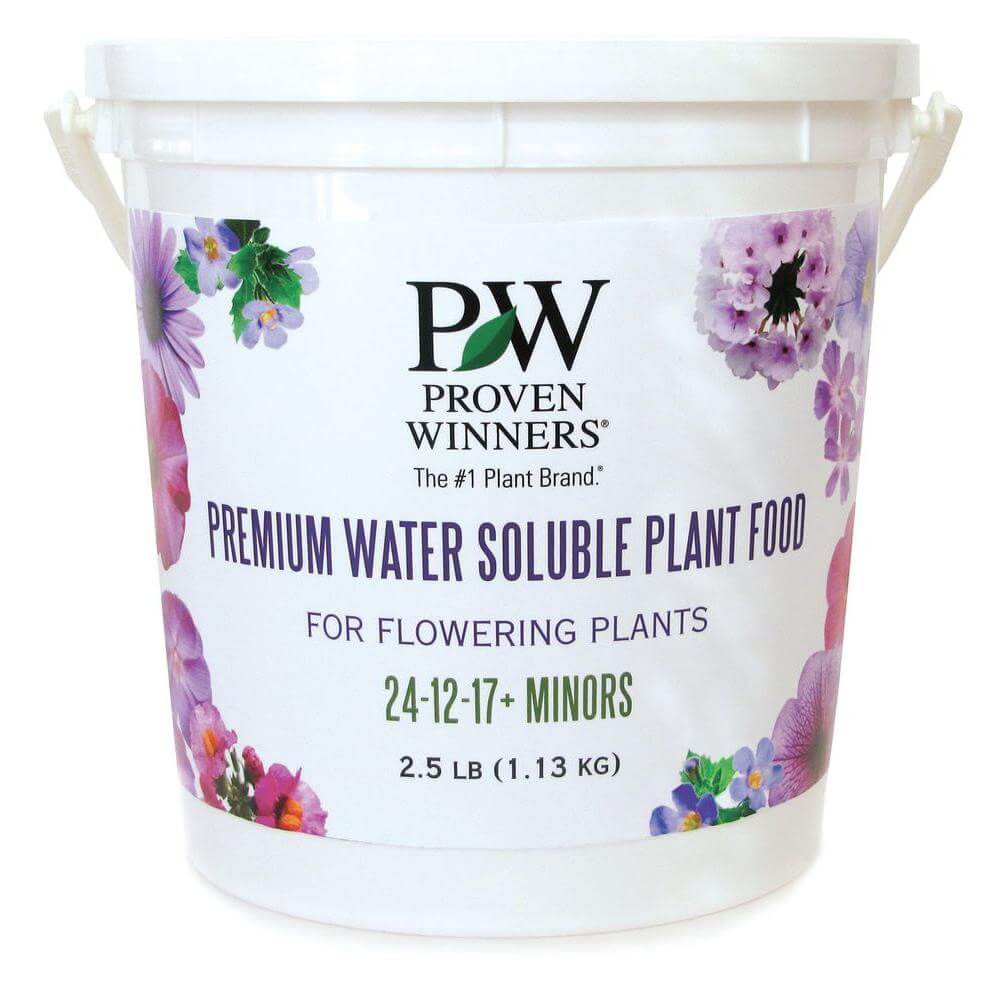 When designing with your dark-leaved and dark-flowered plants, opt for sharp color contrasts when choosing companion plantings. Garden flowers with warm oranges, yellows, and reds really light up when planted alongside darker-colored plants. White-flowered plants are also recommended for those interested in creating black and white gardens.
Black garden plants aren't just for fall and Halloween, but they are the most fun at this time of year. So, add a little black magic to your garden this season.