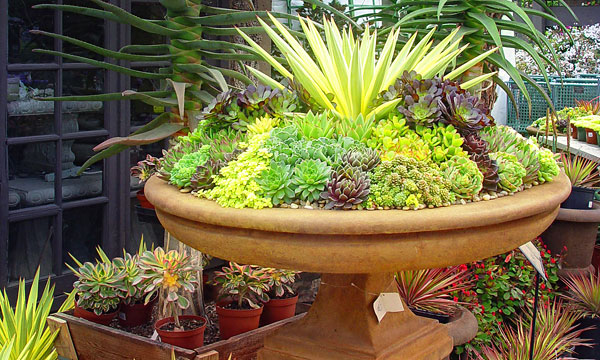 Nestled into opulent coastal southern California is a nursery where I go to find out what's hot in the world of container gardening. Decades ago Rogers Gardens was founded on flower-filled hanging color baskets so fabulous they draw tour buses daily. I worked there in the early 80s and today I return to see how they display every hot trend in container gardening. Most of what I see can be recreated using Black Gold specialty potting soils to make your home garden just as exciting this year.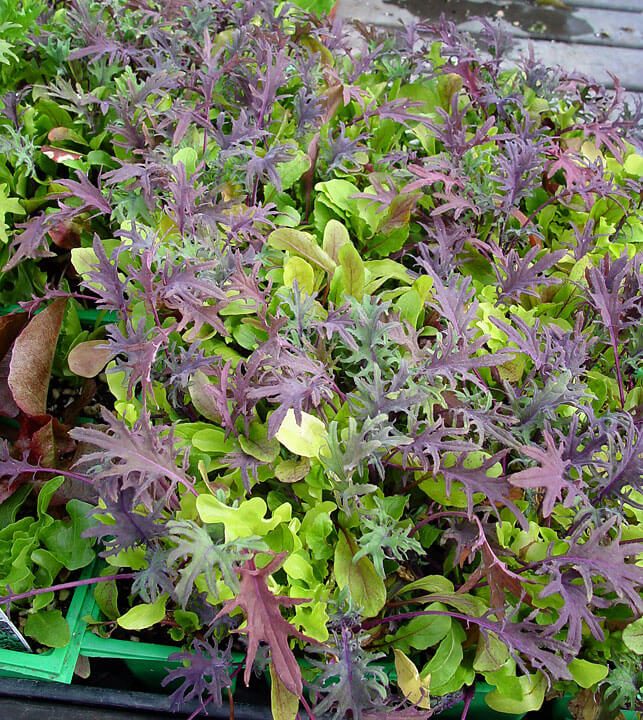 GREENS
Edible greens are proving to be one of the most interesting plants for both ornamental and food gardens. At Rogers they are displayed in glorious color from purple kale to pastel mesclun mixes of curious gourmet lettuce and greens. Potting them into decorative containers is easy when you use Black Gold Natural & Organic Potting Soil. Blend these with edible flowers and culinary herbs for beauty you can snip and pinch into salads, soups and as decorative garish.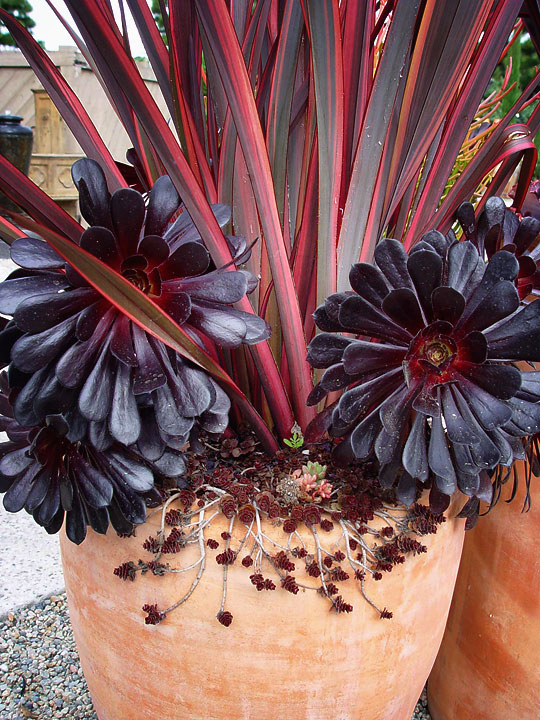 SUCCULENTS
Growing succulents in containers demands fast draining Black Gold Cactus Mix. Such porosity allows you to cram dozens of colorful rosettes into the same pot without concern for rot setting in. The latest look is combining vivid autumn colored foliage plants such as New Zealand flax hybrids with gobs of succulents for perfect compatibility.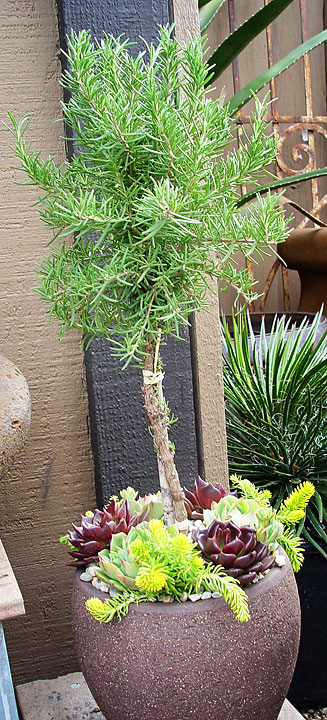 MEDITERRANEANS
Demand for drought resistant plants and popularity of Spanish inspired architecture puts Mediterranean species front and center. The creation of topiaries from rosemary and fruitless olive provides excellent form and fragrance with other less European selections. Fruitless olive and its dwarf cousin 'Little Ollie' are hot right now to accent Mediterranean inspired architecture. Blend them with succulents or low profile herbs in traditional terra cotta pots for focal points on patio and terrace. Use Waterhold Cocoa Blend Potting Soil to retain moisture and reduce the need to water often, making these creations even more water conservative than Mother Nature planned.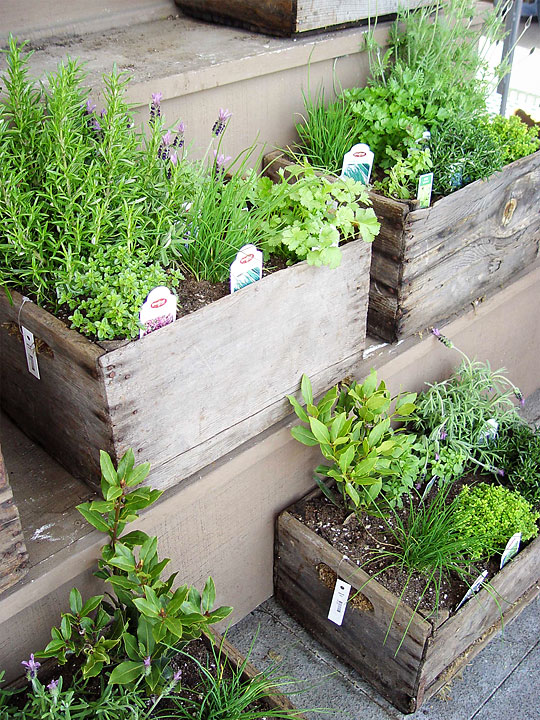 HERBS
Every foodie needs an herb garden filled with the best culinary species. At Rogers this year they've used old wood crates to create rustic herb gardens perfect for an apartment balcony, a condo courtyard or even a small roof garden. It's truly amazing how useful they are when ganged together like this, offering lots to pinch and pluck. Since so many herbs come from arid climates that lack summer rainfall, try Hy Porosity Natural and Organic Potting Soil which helps them stay high and dry during rainy summers.
During my years at Rogers I learned that one potting soil doesn't fit all plants. That's why Black Gold offers so many options. Use the right ones so you can be just as successful with your succulents, Mediterraneans, edibles and herbs no matter where you live.