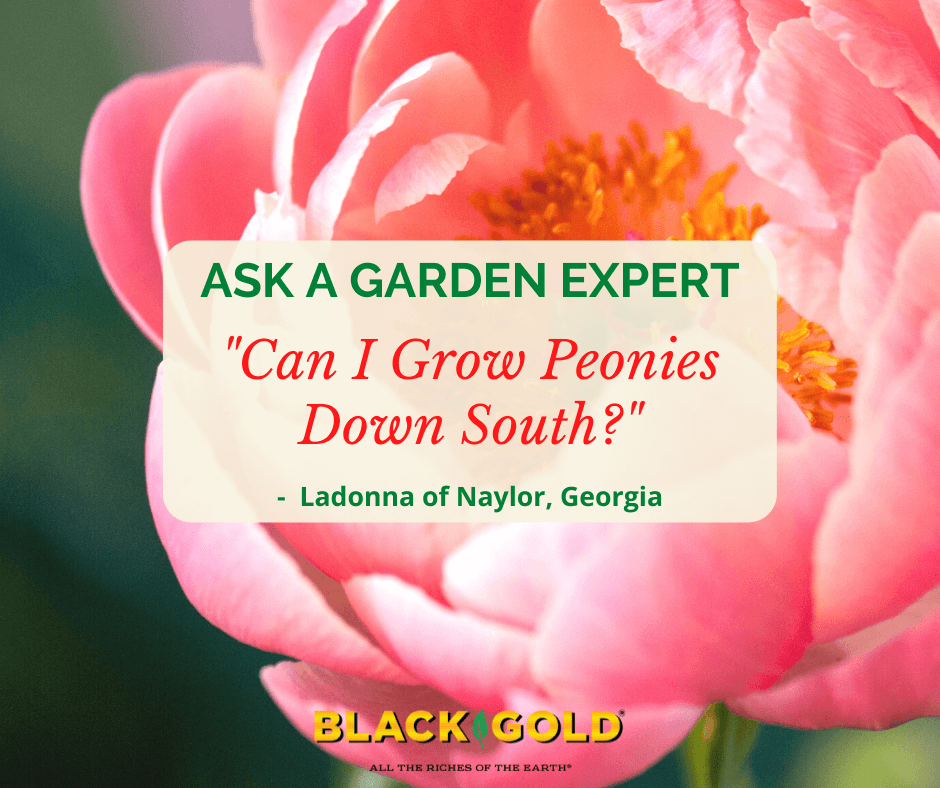 "I live in south Georgia and I would love to plant peonies, but I was told by a local nursery that they can't survive here because we don't have cold enough winters for them to reset, is this true?" Question from Ladonna of Naylor, Georgia
Answer: It is partially true. The most popular peonies in the US are common garden peonies (Paeonia lactiflora). The large, bushy plants produce loads of big, late-spring flowers and are hardy to USDA Hardiness Zones 3-7 (sometimes 3-8b), so you are on the edge of their hardiness. They do need winter cold for several months to produce blooms and survive in the long term, but Naylor, Georgia (USDA Hardiness Zones 8b) is cold enough to sustain some peonies. If you want to be on the safe side, there are other peonies that can survive with even less winter cold. This includes some tree peonies (Paeonia species and hybrids, varying zones, sometimes down to zone 9), and Intersectional (ITOH Hybrids (Zones 4-9), which are hybrids between common and tree peonies.
Peonies for Southern Gardeners
Here are seven good herbaceous peony varieties for southern gardens.
Click here to read more about caring for peonies, and click here for a full list of peony nurseries approved by The American Peony Society! 
Happy gardening,
Jessie Keith
Black Gold Horticulturist