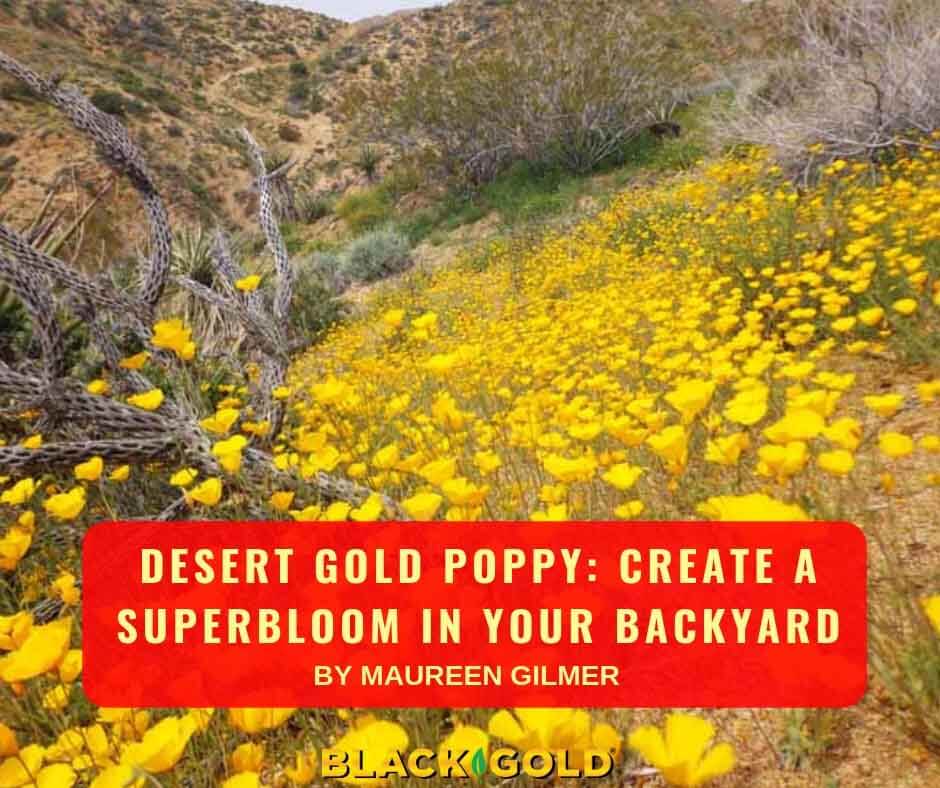 In the wave of Superbloom in California, a rare wildflower is making a massive appearance.  Desert gold poppy (Eschscholzia glyptosperma) is a smaller cousin of the famous California poppy (Eschscholzia californica) because it grows only in the desert. Virtually every aspect of the plant is dwarfed, a natural mechanism for greater efficiency in a very harsh, dry climate.
This year the gold poppies made their appearance upon the burned over hills of the desert, in golden swaths of color.  They clustered on the steepest hillsides, the most rugged ridge tops.  Here they are never disturbed, so seed quantity can accumulate and lay wait for years before enough rain falls to create a visible patch.  To see them close you must get up and out, perhaps do some hiking, but this year photos show their character and suitability for sowing onto very dry properties of the desert Southwest and Great Basin.
Siting Desert Gold Poppy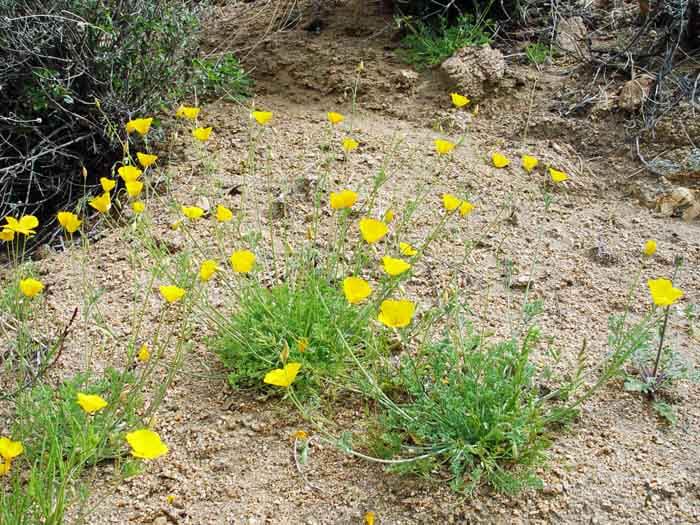 Desert gold poppy prefers alluvial fans and dry stream beds, which are easy to duplicate in desert gardens.  It is tiny compared to its famous California poppy cousin.  Both show equally well en masse but are rarely found together.
Microclimates define the desert poppy.  It is delicate and prefers to stay out of the wind by hunkering down into dry washes or clustering on lee sides of landforms.  Where it is windier, the desert poppy adjusts its height by shortening flower stems.  This drops blooms below the prevailing winds.  Big patches thrive where large yuccas provide windbreaks. Their low height also protects pollinating bees from winds.
This provides a clue to where to sow the desert poppy in home gardens. Choose a site where it's likely to germinate and hopefully naturalize into a colony.  In most gardens scenarios the plant is twice as tall, and more widely spaced.
When sown in the fall, poppies have time overwinter, grow roots and flower by spring.  when sown in the spring, they sprout and then wither.  Some can perform as biennials or even short-lived perennials, depending on growing conditions.
Sowing Desert Gold Poppy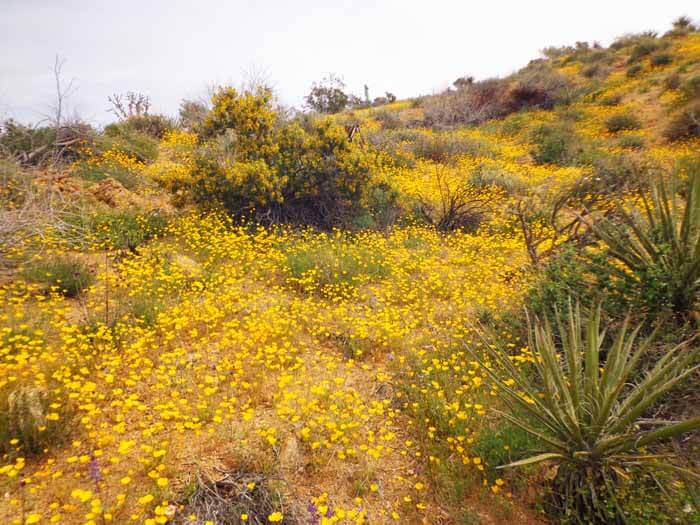 Poppy seed is tiny and difficult to sow evenly.  The best way to be efficient with your introduction of poppies to your property is to blend them into a delivery material such as Black Gold®Earthworm Castings Blend.  This helps distribute the seed and provide a little organic matter to protect the seed once sown. Seeding is best done before a rain in the fall or early winter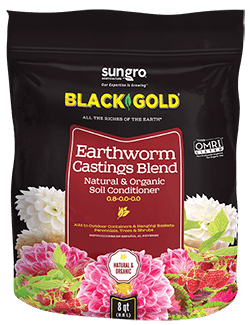 First find a wide, shallow container and fill it half full with worm castings.  Next, sprinkle your poppy seed over the top, like you would add sprinkles to a white cake, striving for even coverage.  Once in place, use your bare hands to gently toss the castings as you would a salad, slowly blending in the seed.  Immediately sow this blend where you want it, otherwise, it will settle and lose its fluffy quality.
The more disturbed the ground, the better the poppies will row.  They don't like competition either.  Fast-draining grainy soil, sand, or steep slopes with extreme runoff are this plant's preference.  Open soils allow the tiny seed rootlets to easily penetrate the ground quickly after germination.
Sowing desert gold poppies will bring an annual Superbloom to your own backyard, farm, ranch, or rural cabin. Such natives will either sink or swim after the first year.  If they like your digs they'll stay, have babies, and take up residence.  But for others, unless it's an epic rain year, they may never return.