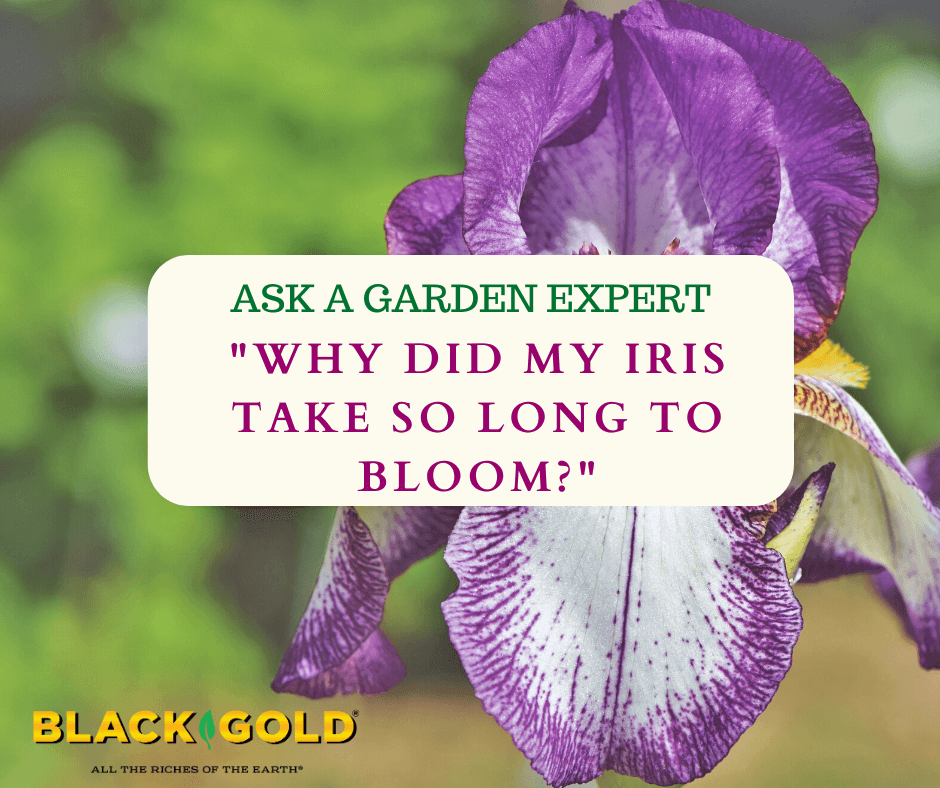 "When dividing iris bulbs, how many should remain in the original site, which is around 2 x 2 feet? The iris' are of the tall, bearded variety. They are a solid royal blue. I am uncertain of the exact variety, but they have to be an heirloom species as they were transplanted in 1950 from a family member's garden that was started in the 1920s." Question from Ann of Raleigh, North Carolina

Answer: How wonderful to have a garden German bearded iris (Iris x germanica hybrids) that is truly a family heirloom! We have peonies that were owned by my great great grandparents. Plants like these are irreplaceable and real treasures. Care must be taken when moving them.
A 2-by-2-foot iris clump can easily be divided into quarters, allowing you to leave a 1-foot clump behind and have three to share or move about your garden as you wish. Here are a few tips for dividing and transplanting German bearded iris properly.
How to Divide German Bearded Iris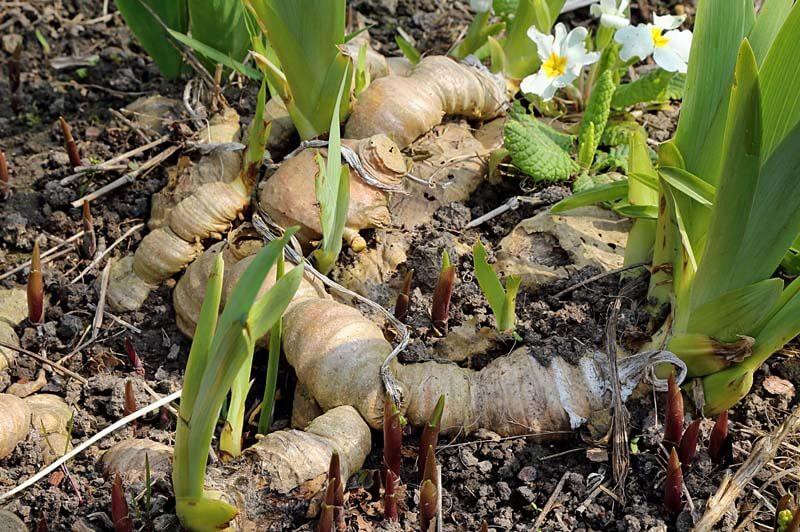 Trim back any old flower stems or dead leaves. This makes the moving process easier.
Dig beneath and gently lift the bulbous roots–removing 3/4 of the clump, in your case. Because German bearded iris roots are large, rhizomatous, and half-exposed along the soil surface, dig beneath them and break away the roots of clumps at natural breaks. Damage the roots below as little as possible. Remove any rhizomes that are sunken and damaged or dead.
Fill in holes left behind with soil and compost. Fill in around your existing clump with soil and quality compost, such as Black Gold Garden Compost Blend.
Pot or plant the iris divisions. Plant the rhizomes in a sunny location. Amend the garden soil with compost or peat moss, and make sure that it drains well. Plant iris rhizomes as they naturally grow–with the tops exposed to the air and light. Planting them too deeply can be deadly.
I hope that these tips help! Happy iris moving and planting.
Jessie Keith
Black Gold Horticulturist