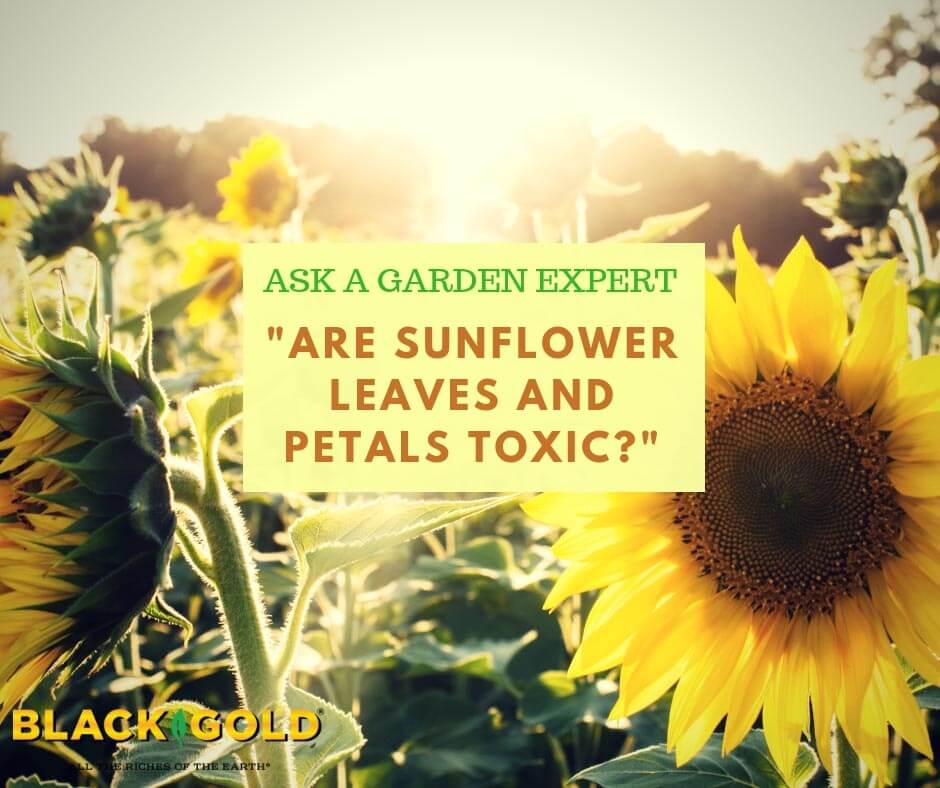 "Are the petals and leaves of garden sunflower blooms toxic to eat?" Question from Caroline from Evansville, Indiana
Answer: Stick to the seeds when it comes to eating sunflowers. The flowers and leaf and stem hairs contain a mixed bag of chemicals called sesquiterpene lactones that commonly cause bad reactions in humans–both on the skin or if ingested. In fact, they commonly cause dermal allergies, so it's smart to use gloves when cutting stems for arrangements.
These chemicals can also poison cattle. According to the Canadian Poisonous Plants Information System, cattle poisoned by sunflowers show the following symptoms: "circulatory failure, swaying of hind quarters, excitation, and collapse 1-3 h after ingestion. Postmortem findings include lung edema, small hemorrhages and congestion of intestinal blood vessels, and dark- colored blood (Cooper and Johnson 1984)." YUCK!!!
Fully matured sunflower seeds do not contain these bad chemicals, but immature seeds can, so be sure seed heads are fully mature and dry before harvesting any sunflower seeds for eating.