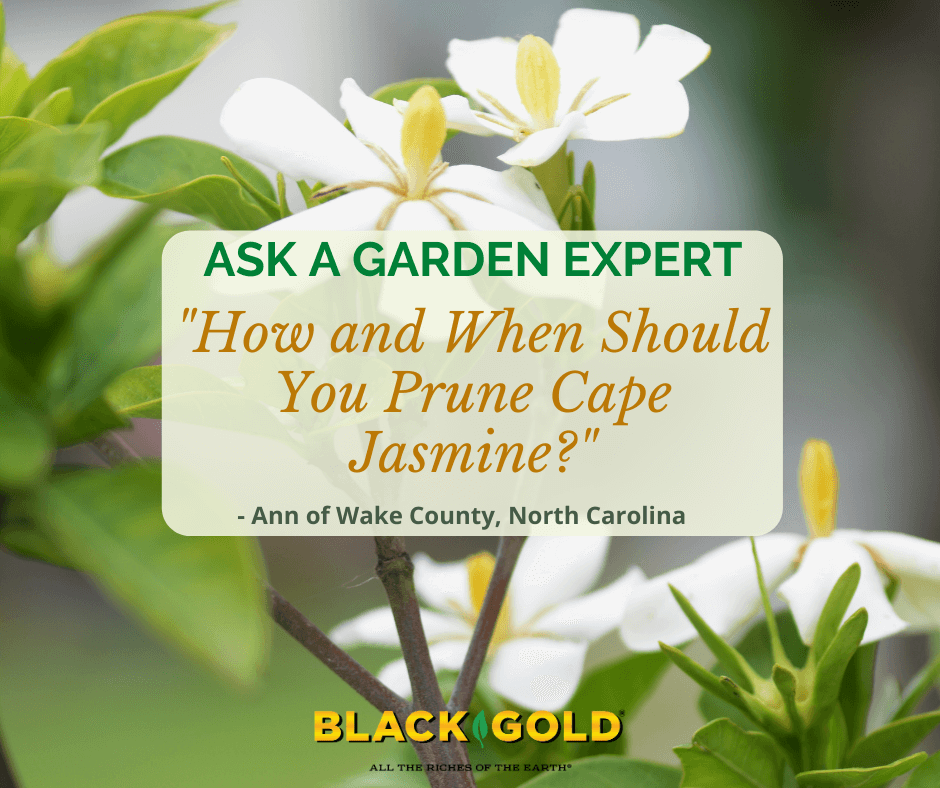 "When should an overgrown (8′ high) Cape Jasmine bush (we call them gardenias) be pruned? How severely can it be trimmed back? Thank you!" Question from Ann of Wake County, North Carolina
Answer: You have one happy Cape jasmine (Gardenia jasminoides, Zones 7-11)! You can take a couple of pruning approaches, but avoid pruning in fall. Spring is a better time. Be sure to use sharp bypass loppers, pruners, and a fine pruning saw (I like both Felco and Corona products). Always make cuts at a 45-degree angle for better healing. Here are two good options for pruning overgrown Cape jasmine.
Renewal Pruning: This is the harshest method, but your shrub will be sized down faster. Cut the largest stems in spring as far back as 3 feet before new growth emerges. Be sure to prune and thin in a pleasing rounded shape. Remove any damaged or crossing stems as well as cumbersome old growth. Leave some fine branches with buds. Keep in mind, that this method will remove most of next year's flower buds, but the plant should look quite nice once it leafs out.
Two-Step Pruning: This method is less aggressive and will spare your flowers. Prune your Cape jasmine back to 5 feet after your shrubs flower next spring. Then prune again the following year after they flower to a final height of your liking. When pruning, strive for an appealing, mounding habit, and remove any old, crossing, damaged stems as you go.
For more information about Cape jasmine, click here to read a great resource from NC State Extension.
Happy gardening,
Jessie Keith
Black Gold Horticulturist