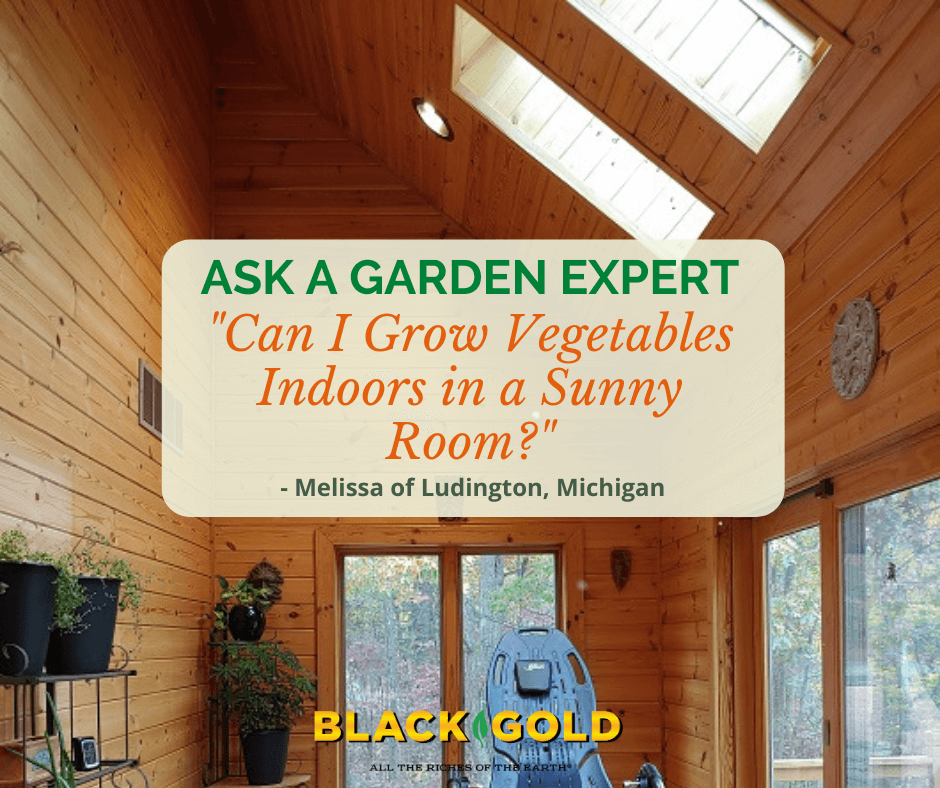 "Is it possible to grow any vegetables indoors in a sunny room with a grow light? I live in NE PA and we have long cold winters. I would love to grow veggies over the winter. I have a room that I think would work." Question from Melanie or Susquehanna, Pennsylvania
Answer: What a nice space! You can certainly grow container vegetables in your bright, sunny room. It offers so much natural sunlight that only some supplemental grow lights will be needed, if any. Vegetables will grow best in the sunniest window. A south-facing exposure is optimal.
Supplemental light may only be needed if you grow fruiting vegetables that need extra sunlight, like tomatoes and peppers. Greens and herbs should not need supplemental light; your bright windows and skylights should be enough. As far as grow light options, if you need to supplement choose a tall, adjustable grow light (click here for an example). (Click here for more information about different grow light types and options.)
From there, I recommend that you watch the video and read the article below. They should give you all the details that you need to grow vegetables inside.
Happy gardening,
Jessie Keith
Black Gold Horticulturist