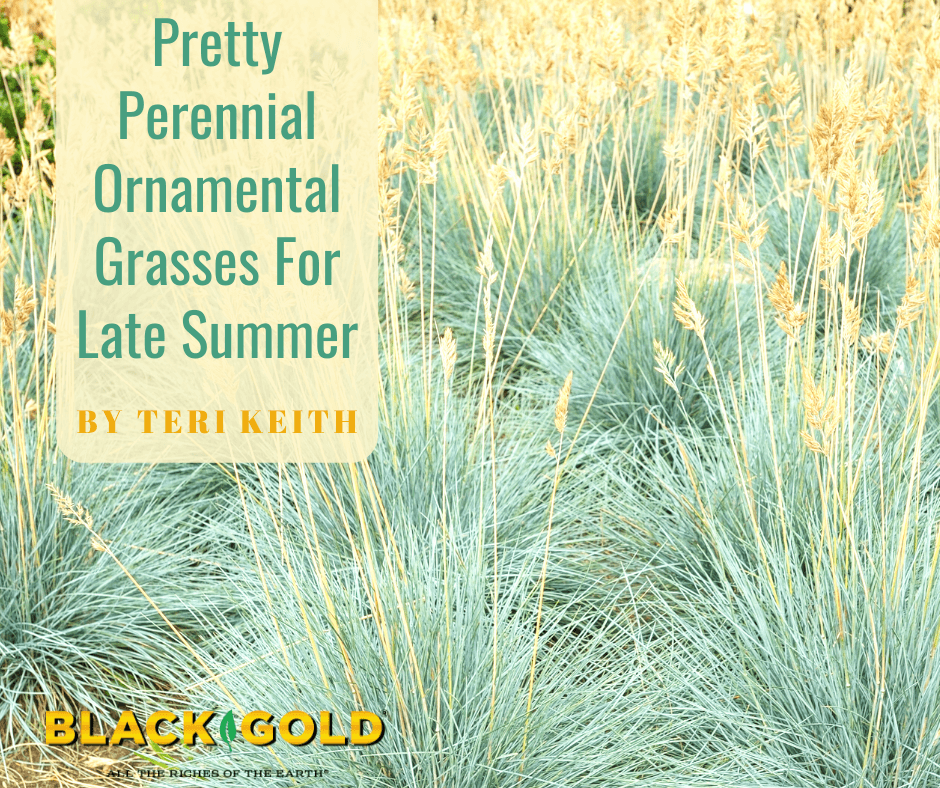 It's August and here in Indiana we often have days in the 90s.  Many summer perennials, such as daylilies, salvias, and Shasta daisies, are past their prime or have disappeared until next year. Perennial garden grasses, however, are still colorful with their bold plumes and blades. There are many species and varieties available to fit practically any garden.
Perennial grasses range from the diminutive (1-foot or less) to big and bold (6-8 feet or more). Some are dense and colorful while others are airy and textural. Most require full sun, but some will grow well in partial shade. I only grow perennial grasses, so I do not have to fuss with planting new ones every spring. Here are some of my favorites for your consideration.
Sterile Chinese Maiden Grasses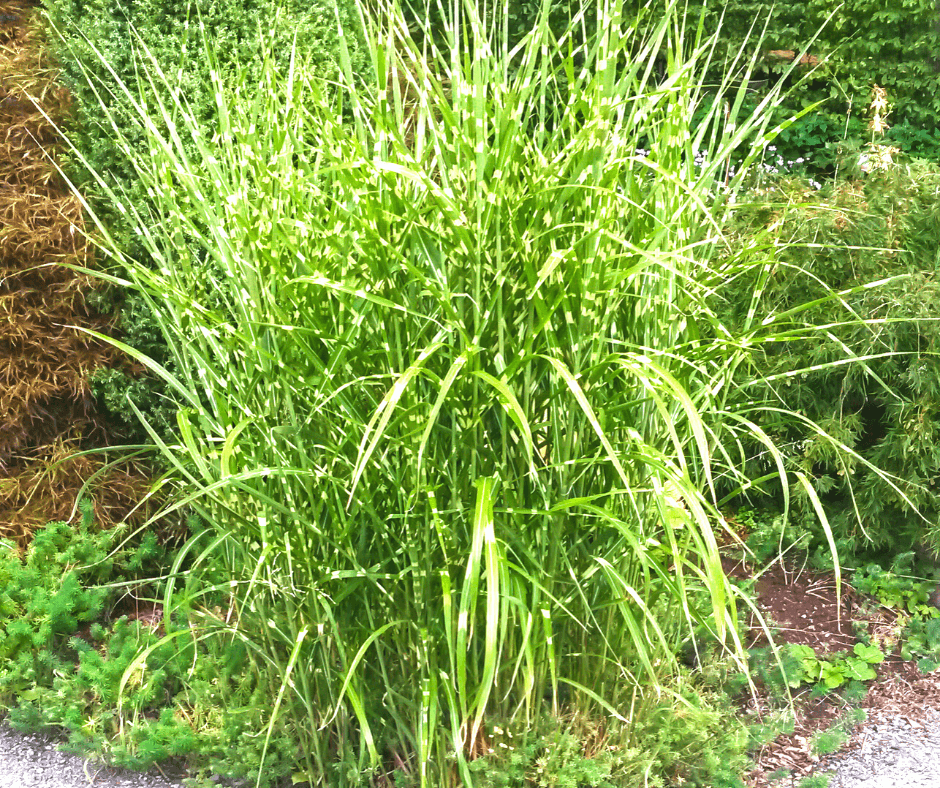 Maiden grasses (Miscanthus sinensis, Zones 5-9) are beautiful, but gardeners need to exercise caution when choosing one. Many of these Asian-native grasses are invasive to North America, so it is best to choose varieties with low or no seed set. One of my favorites Miscanthus is the 6-foot-tall 'Zebra Grass', which has an unusual pattern of horizontal-striped bands of yellow across the green blades, but it is not sterile. Thankfully, they have come out with the smaller 3-foot-tall 'Bandwidth', which has all of the good looks while being infertile. In late summer it sends up feathery, golden-brown plumes that produce no fluffy seeds.
Another beautiful, yet invasive, variety is the 6-foot-tall, graceful 'Morning Light' with its narrow, green blades with white edges and midveins. The clump reflects light, giving the plant a shiny appearance. The reliably sterile My Fair Maiden™ is a good replacement. It reaches a whopping 6-8 feet and has very showy plumes that glisten in the sun.
Maiden grasses do best in full sun and need regular water since they don't like dry soil. Give them plenty of space to grow. These clump-forming grasses widen with age. If you want a tall hedge but don't want to wait around for slow-growing shrubs or trees, plant maiden grasses instead. They are fast-growing and dense. Wear long-cuffed gardening gloves when you cut the old clumps back to 18 inches in early spring.
Switchgrass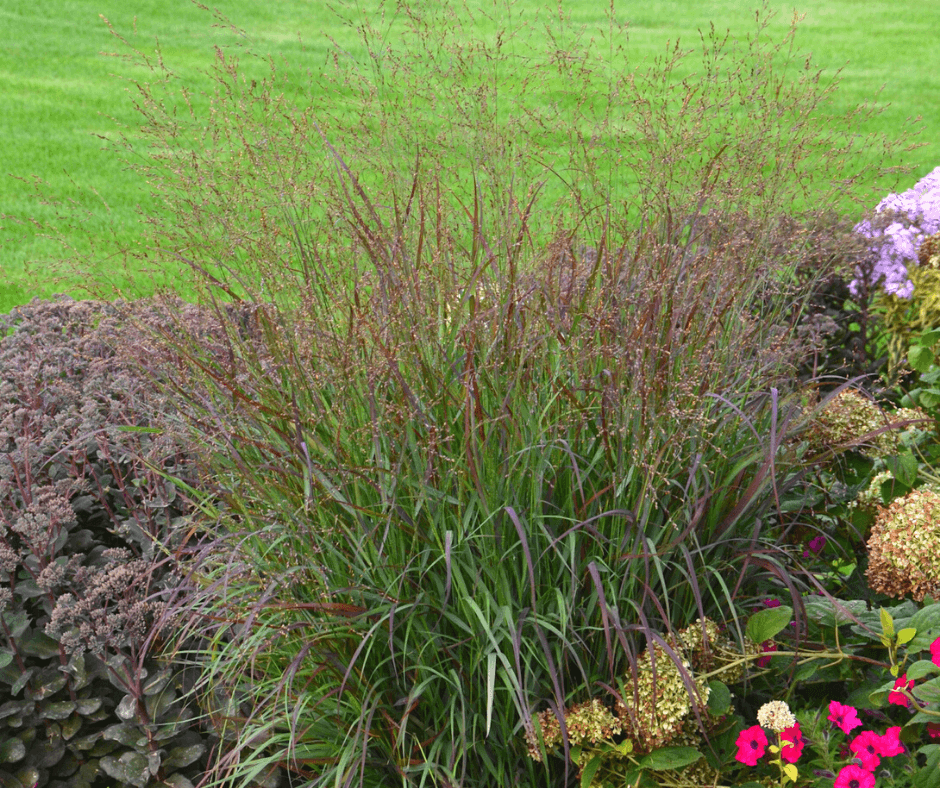 A simply gorgeous native switchgrass (Panicum virgatum, Zones 4-9) variety from Proven Winners is Cheyenne Sky. The deer-resistant grass forms a tight, upright clump of blue-green leaves that turn wine-red in early summer and stay that way until frost. It needs full sun and is drought-tolerant once established. At only 3 feet tall, it looks beautiful in large containers as well as in the garden. The clumps spread over time. Leave the dry blades and airy panicles for winter beauty and cut them back in late winter before they begin growing again.
Muhly Grass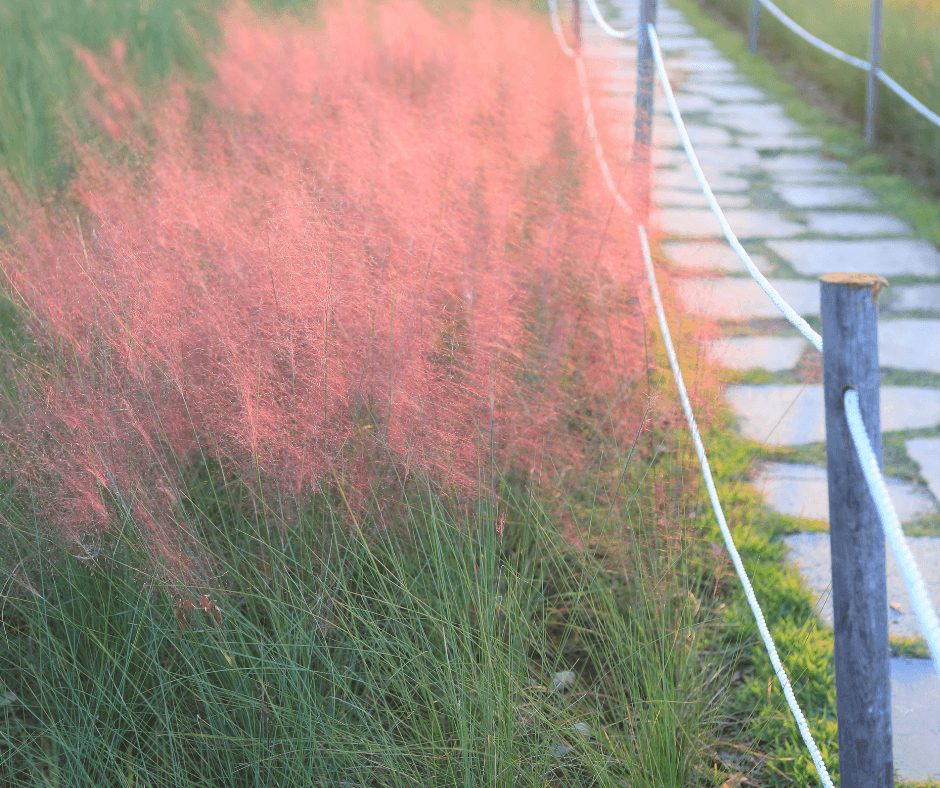 An unusual and extra-beautiful grass for fall color is the pink muhly grass (Muhlenbergia capillaris, Zones 5-9), or pink hair grass, which is native to barrens and prairies of the eastern United States. In fall, it sends up large, 12-inch, frothy, panicles that look like bright pink clouds. These can last from September to November.  The leaves are very narrow and shiny. Pink hair grass reaches up to 3 feet tall, likes well-drained soil, and is drought tolerant once established. It looks best when planted in groups and grows best in full sun but will tolerate more shade than other grasses. Regal Mist® is an extra showy variety to try.
Blue Fescue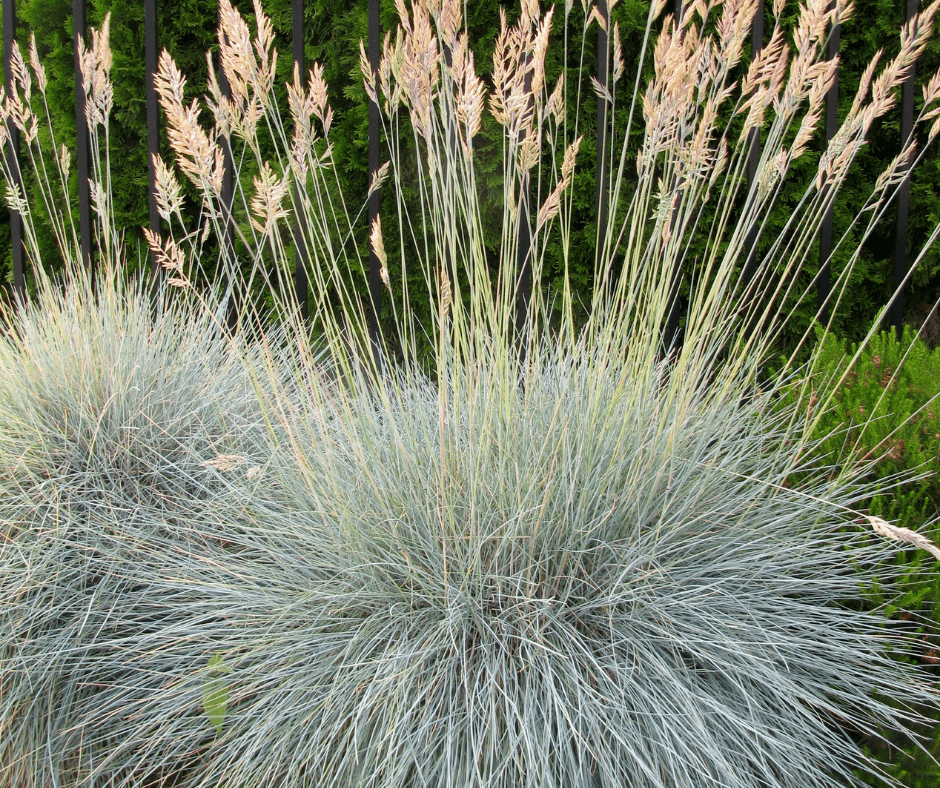 Blue fescue (Fescue glauca, Zones 4-11) is a wonderful compact ornamental grass for the front of the flower garden. It is round clump-forming grass with straight, narrow, blue blades. At only 8-12 inches tall (foliage) it is one of the shortest ornamental grasses.  It is drought tolerant and does well in rock gardens or any other dry-soil area.  Blue fescue sends up its flower heads in late spring–by summer they turn tan. Two excellent varieties are 'Elijah Blue' and 'Boulder Blue'. Old specimens plant sometimes die back in the center. At this time, divide them to rejuvenated clumps, and replant them elsewhere.
Red Hood Sedge
For interest, I decided to add one sedge to the list–sedges being close relatives of grasses. Red hood sedge (Uncinia rubra, Zones 7-10) is a stunning evergreen sedge species from New Zealand that is so tempting to me. The beautiful, cascading, 1-foot mounds have bright, glossy, red blades. Red Hood Sedge will grow in full sun or full shade, so you can tuck them in among your hostas. It grows well but does not require, very wet soil, so it can be planted where other grasses would probably not make it. Choose a spot or pot with moist, rich soil, and do not let it get too dry.  An excellent variety is 'Everflame', which has undulating red blades.