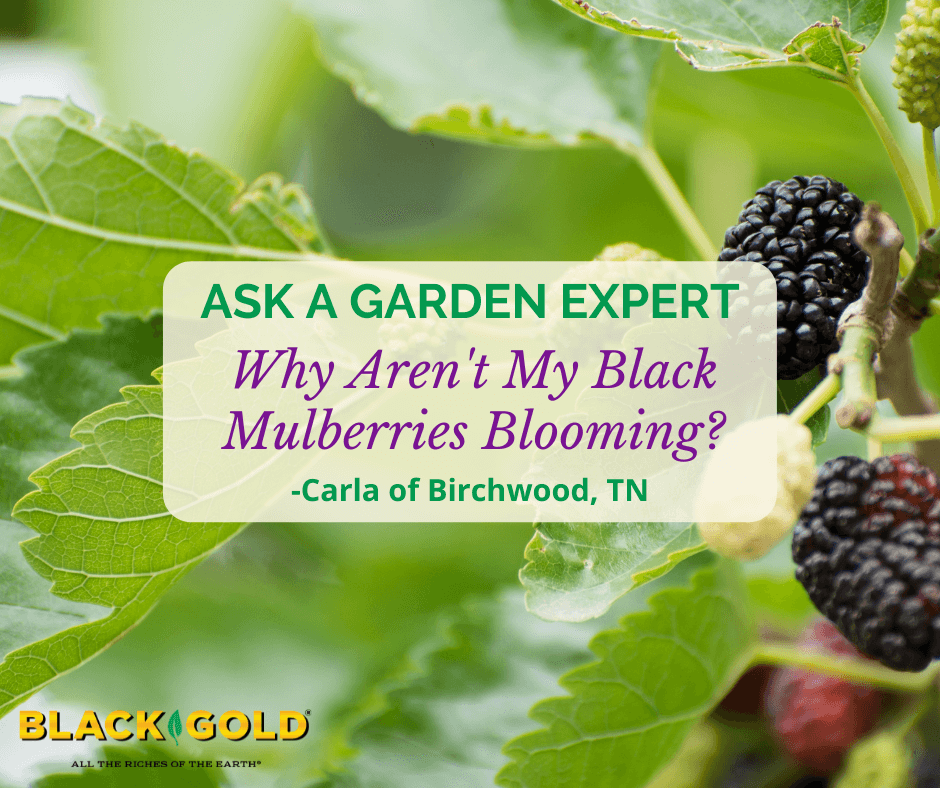 "I purchased two mulberry bushes from Baker Creek [Heirloom Seeds] several years ago (Morus nigra). Neither of these has bloomed yet, and I would like to know how long it takes for them to fruit.  There were 2 plants to the offer.  They have grown well and are healthy." Question from Carla of Birchwood, Tennessee
Dear Carla,
Age is most likely the problem. On average, a non-grafted black mulberry can take up to 15 years before flowering and producing a big crop of fruit, but don't let this worry you. I understand that the Dwarf Black Mulberries sold from Baker Creek Heirloom Seeds are on dwarfing rootstock that encourages earlier flowering and fruiting. You will likely see some of its small, inconspicuous flowers in as little as three years, possibly four. They bloom in May or June and the summer fruits quickly follow, so this may be the year! Just be sure to feed and water the trees well and provide them with plenty of sunshine. The addition of quality compost to the soil can also encourage good growth. Our premium Natural & Organic Garden Compost Blend is OMRI Listed for organic gardening and works wonders. Ace sells it online. Give it a try.
Have a great gardening season!
Jessie Keith
Black Gold Horticulturist