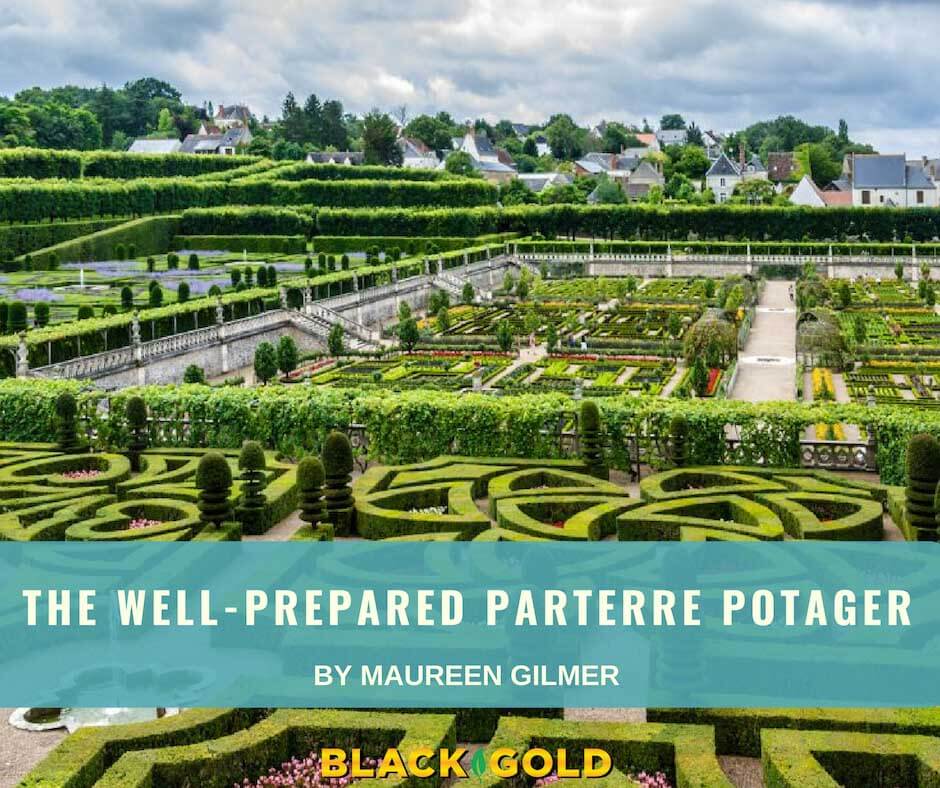 As with most things French, even vegetable gardens can be decidedly beautiful.  What makes them so special are parterre potagers, a practice of creating symmetrical, geometric patterns with beds of vegetables of different colors and textures. Within the geometric beds, which are often lined with trimmed boxwood, rosemary, or santolina hedges, are planted many different food crops over the season, sometimes formal, sometimes country casual.  What they all share, however, is the highly geometric layouts and the diversity of plants grown there.
Grand Parterres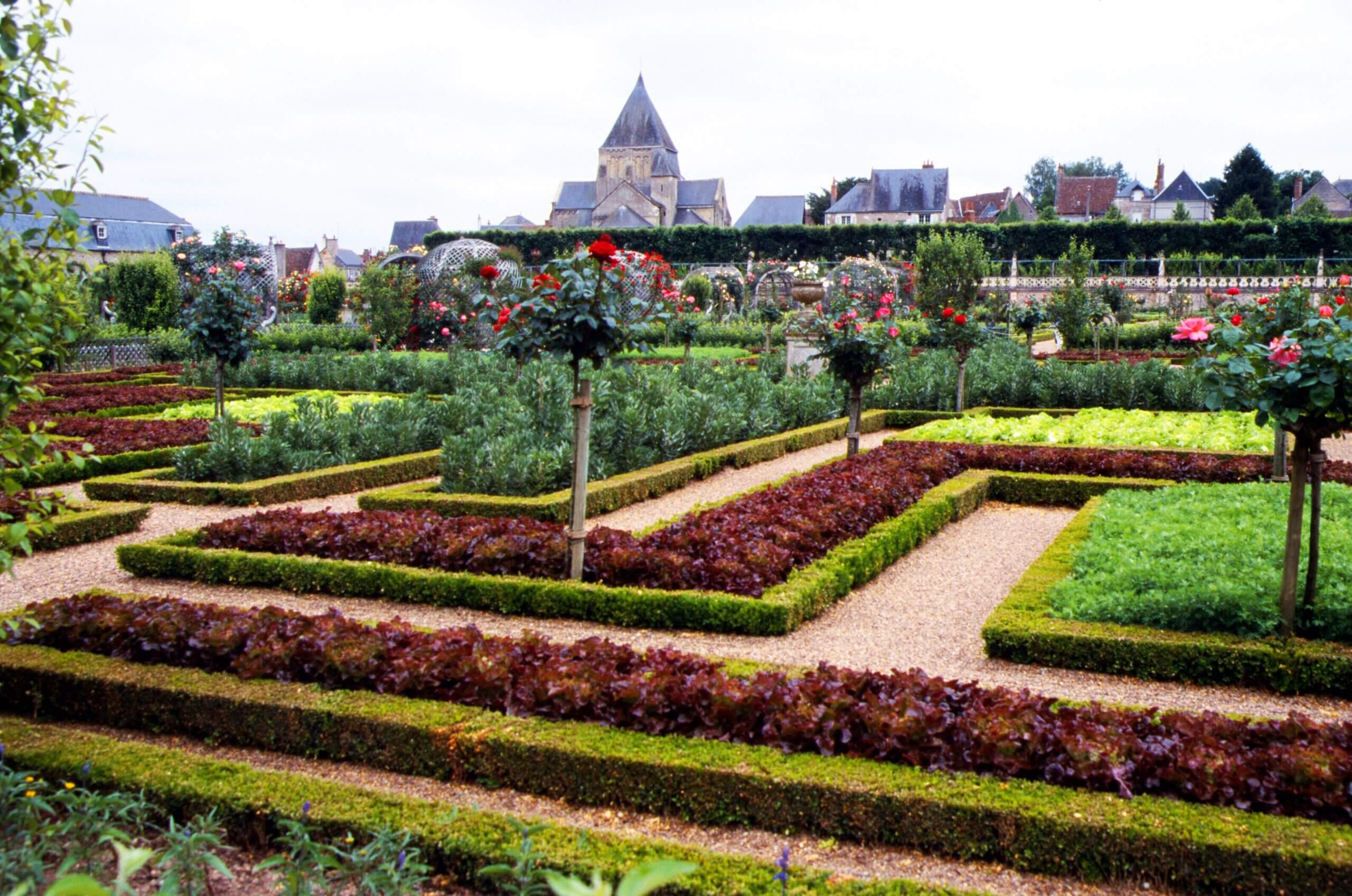 Parterres were originally created using clipped hedges and colorful ornamentals placed in grand designs for the French Aristocracy. They were to be appreciated from the high windows of a palace or chateau, such as the famous Chateau de Villandry built in the Loire Valley during the Renaissance. Patterns can be as simple as repeating squares and rectangles or consist of intricate designs, such as repeating Fleur de Lis, knotwork, and starbursts. The designs were created on a large scale, but their clean geometry also made them adaptable on a smaller scale with more functional plants.
Potager Parterres
The potager parterre doubles as both a kitchen garden and appealing ornamental garden and fits nicely into small spaces. Raised edging can create the same impact as low hedges without additional maintenance.  This makes it easier to create a unique look with symmetrically designed beds delineated by edging and gravel walkways.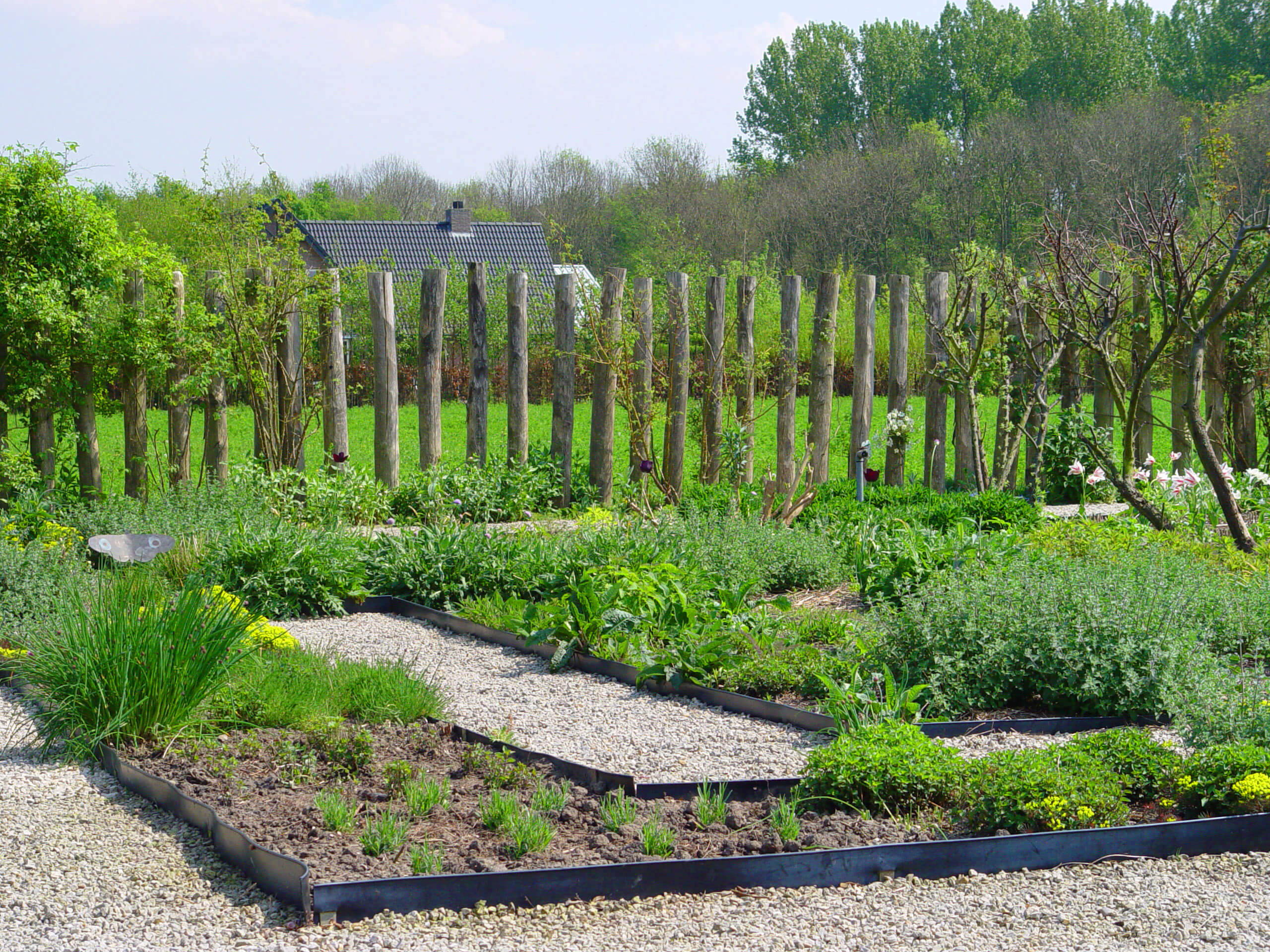 What makes the French garden so fun is that it's rich in herbs as well as vegetables and other plants that contribute to the famous cuisine.  Some may be perennial, such as lavender, rosemary, and thyme, while most others are annual vegetables of all kinds.  Often the annuals are cycled in and out of the same ground, as the cool and warm seasons pass.  In the South of France, where conditions are warmer, these hard-working gardens are packed with heavy feeding veggies most of the year.  Unfortunately, many of these gardens experience a nutrient decline over time unless the soils are routinely fed with quality soil amendments and added fertilizer.
Amending Parterre Soil
When native soil is worn out and the microbial content depleted, it's best to err on the side of overdoing it.  It is rare to experience ill effects caused by too much compost, because it's quickly consumed by soil microbes, in a healthy organic environment.  The more the microbes feed, the more amendments you need to keep their numbers high for consistent soil fertility year in and year out.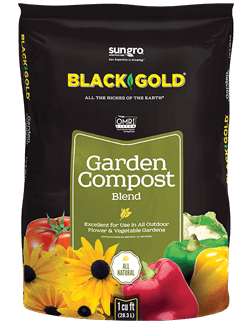 The best choice for in-ground parterres is OMRI Listed® Black Gold Garden Compost Blend, which is superb food for microbes.  Compost can be added to natural soil in spring and fall.  Turn your earth gently with a fork and blend in the compost at least 6-inches deep before planting.  This ensures there will be plentiful organic matter for crops to do their best.
For additional grow power and added nitrogen, amend with OMRI Listed® Black Gold Earthworm Castings Blend.  At planting time, work a handful of castings into each planting hole to ensure the roots will encounter a boost of natural nitrogen and micro-nutrients derived from the earthworm's diet.
For parterres with hedge edges, mulch them with the leftover compost and worm castings to keep them healthy, green, and beautiful.  Just leave a 3″ ring of open ground around the base of the hedges to let their trunks breathe.
Petite parterres are a great way to create a formal look or one that's rooted in history.  They can be planted with vegetables, or flowers, or both.  That's what makes this garden style so inspiring. One can grow good food while never sacrificing great design.