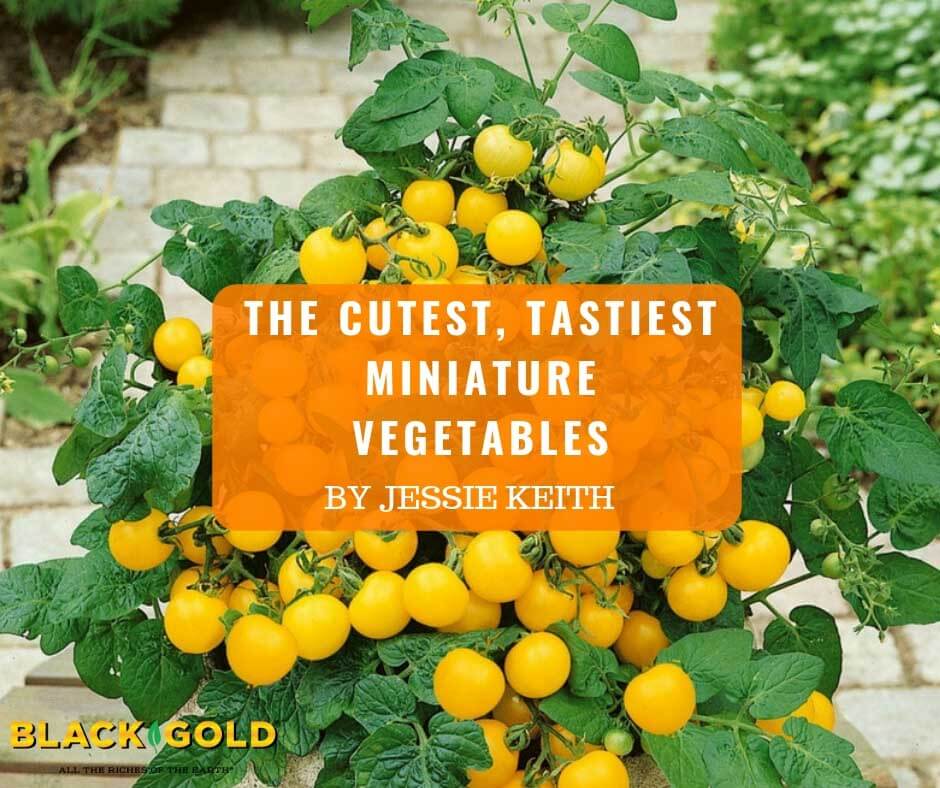 Why grow small vegetables? Because they are cute, great for children, and delicious garden novelties fit for small-space yards, patios, or balconies. Many are perfect for crudités, snacking, and look impressive in their diminutive cuteness.
Tiny vegetables do not always grow on compact plants, so I have chosen those that are small all around. Grow these, and you will have the most darling vegetable garden on the block!
Miniature Vegetables
Baby Beets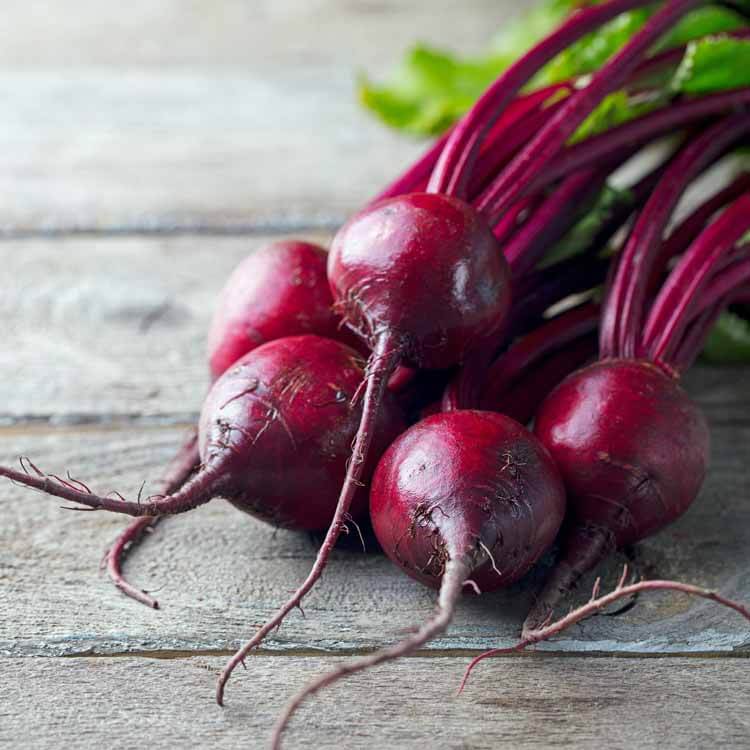 There are two ways to achieve baby beets: Harvest standard beets when young or grow true baby beets that remain small. Itty bitty beets are very sweet and tasty and grow to a harvestable size fast. Of these, try 'Babybeat'. Its dark-red beets are tiny, almost perfectly round, smooth-skinned, and look great in salads. They are also ready to harvest in just 40 days. Don't discard the tops, which can be sauteed or added to salads.
Tiny Carrots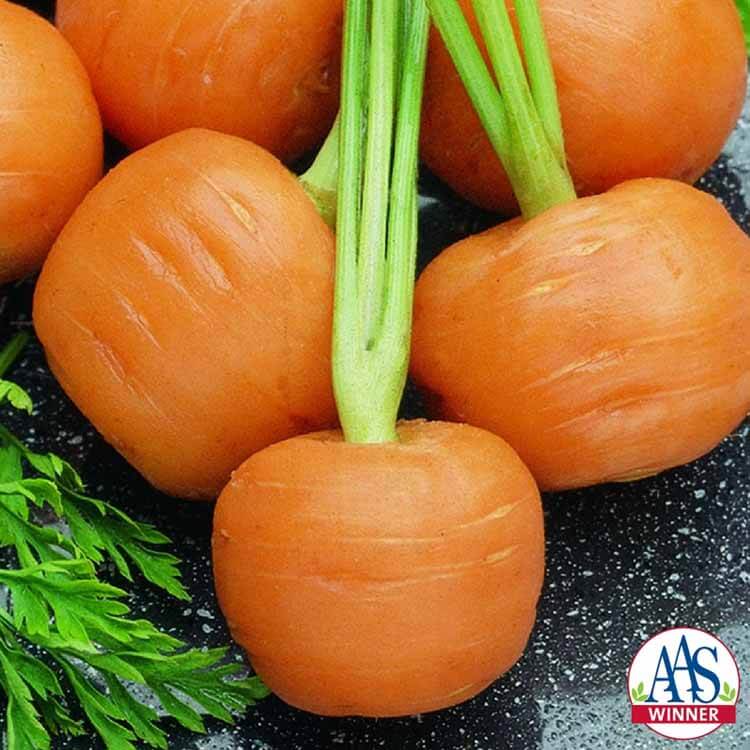 True baby carrots are either perfectly round or small and cylindrical. They are often Nantes types, which means they are blunt-tipped, thin-skinned, and very sweet. All tiny carrots are good candidates for container gardens or gardens with shallow soils. The best for looks and flavor include the perfectly round and sweet 'Parisian' (55 days), the 1992 AAS-Winning 'Thumbelina' (60 days), and the round, blunt-tipped 'Atlas' (70 days), which hardly lives up to its grandiose name. The crisp, sweet, classic baby carrot 'Adelaide' (50 days), is my personal favorite for looks and flavor.
Lunchbox Cucumbers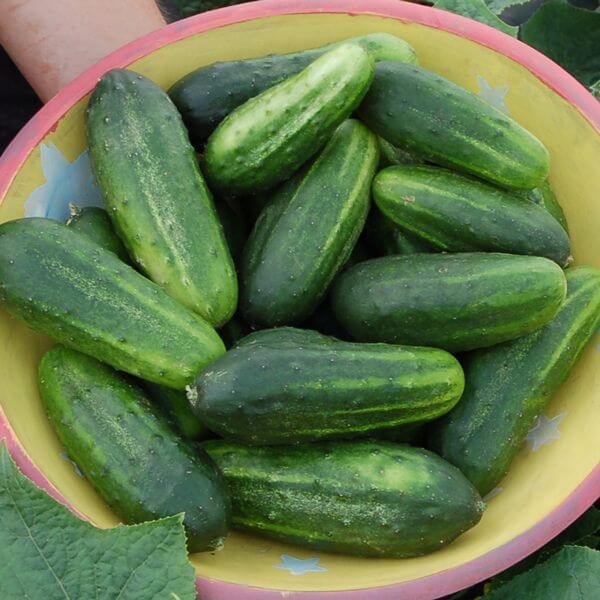 Of all the tiny cucumbers, I like "Green Fingers', which is a beit-alpha-type cucumber that bears super crisp 3- to 5-inch cucumbers on 4- to 6-foot plants. Trellising is recommended for its productive, disease resistant vines. For homemade pickles, try the highly disease resistant 'H-19 Little Leaf' (58 days), which has 3-4-inch cucumbers borne on short vines with smaller-than-average leaves that make for easy harvest. For a unique, short-vine, mini cucumber try 'Miniature White' (50 days). The white-fruited cucumber has small, pickling-sized fruits on bushy plants that are perfect for containers.
Little Lettuce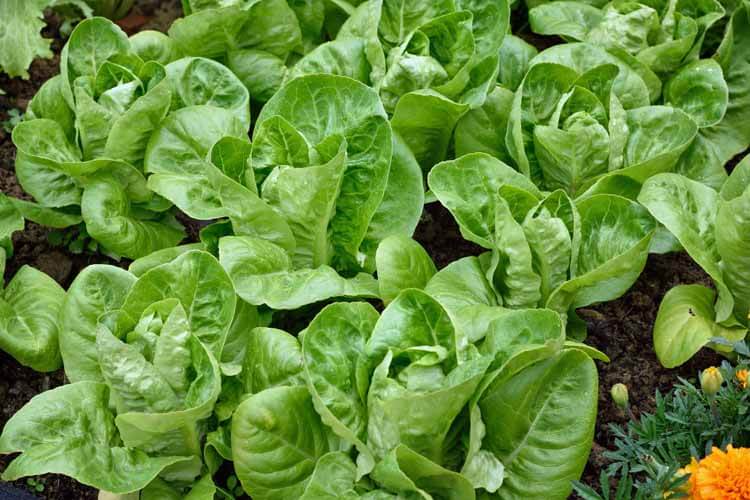 Baby romaine lettuce, commonly referred to as little gem romaine, is the most satisfying to grow because it's all crisp, sweet, heart. All are fast-growing, generally reaching harvestable size in 55 days. Reliable varieties to try include the bright green and crisp 'Green 'Dragoon', the purple-headed 'Truchas', and my favorite, the super sweet and dense 'Tintin'. I harvest mine as whole heads when they are full, dense, and 4- to 5-inches high.
Mini Melons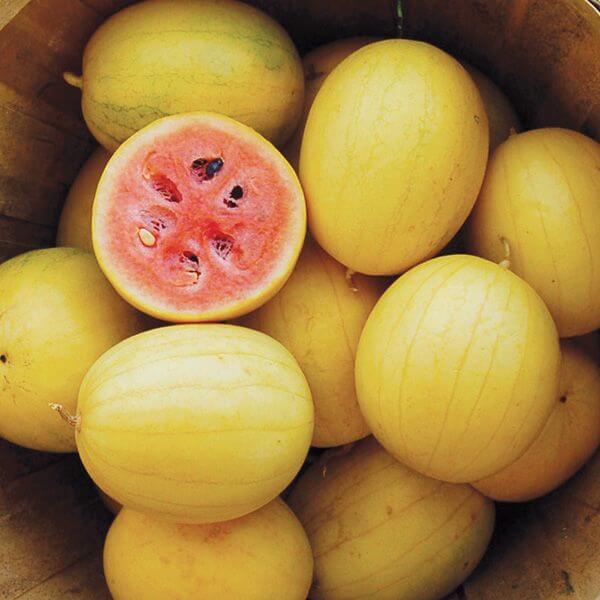 The short-vined 'Sleeping Beauty' muskmelon produces 1.5-pound fruits that are turban-shaped and have sweet orange flesh. Each vine bears as many as 6 fruits in just 85 days. For a unique watermelon of tiny proportions try 'Golden Midget' (70 days). The compact vines produce 2- to 3-pound fruits that turn gold on the exterior when they are ripe and have salmon-pink flesh. The little watermelons are sweet and produce fruit earlier than most watermelons.
Pipsqueak Peppers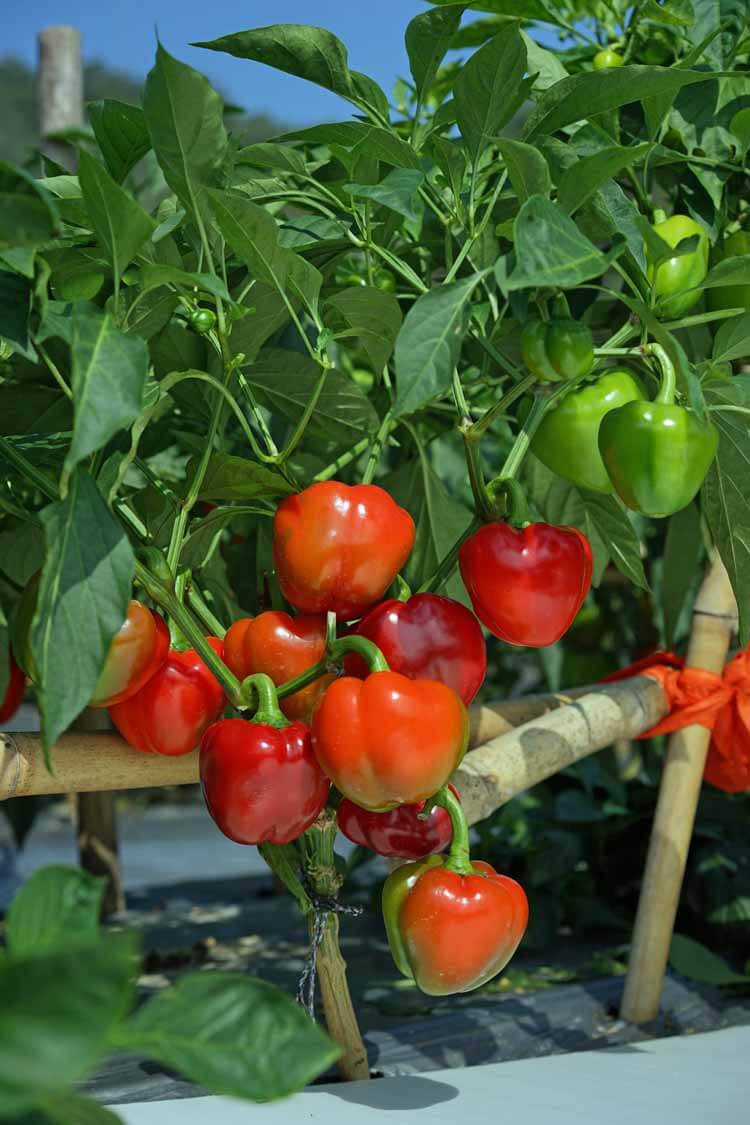 Mini Bells (75 days) is a bell pepper mix that has red, yellow, and orange fruits that are just a couple of inches high. They are perfect for stuffing, and grow on 18- to 24-inch plants. Yum Yum mix (55 days) is another equally colorful and tasty mini-sweet-pepper mix with more elongated fruits reaching 2.5-inches long. These hybrid peppers are disease resistant and very fast to produce. The tiny, red 'Sweetie Pie' (65 days) bell pepper is a 2017 All-America Selections (AAS) Winner that produces loads of peppers on heat- and drought-tolerant plants.
Small Squash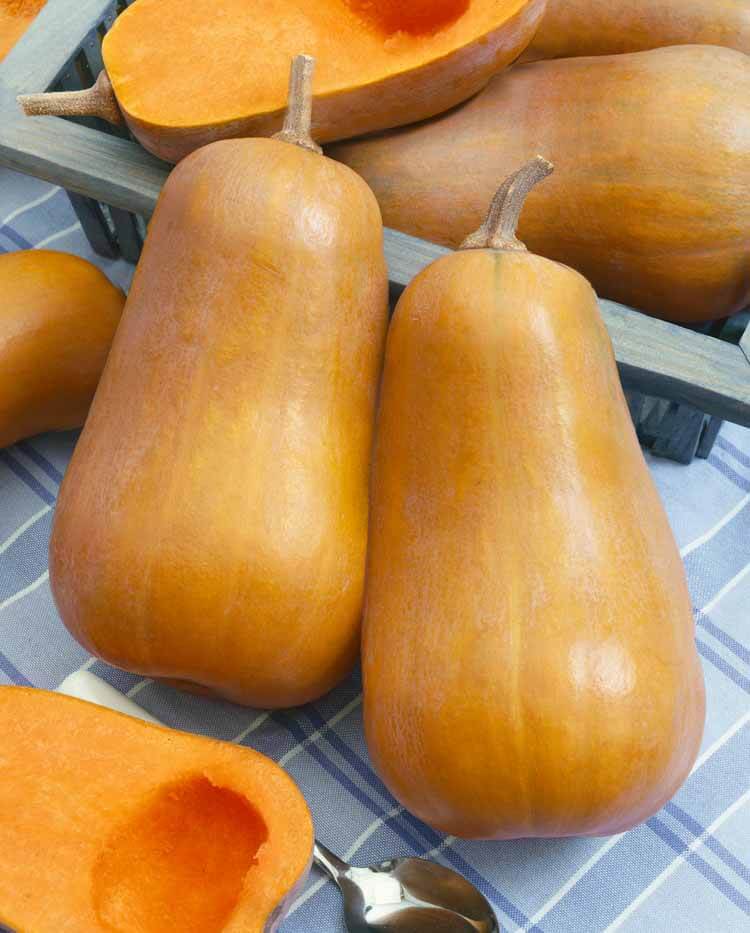 Baby squashes typically grow on bushes fit for containers and small gardens and include both summer and winter types. Tiny, rounded zucchinis are the product of 'Poquito' (40 days), a spineless, bush variety that is very fast growing. The butternut squash 'Honeybaby' (90 days) has very little fruits that are only a few inches long but big on sweetness. This 2017 AAS Winner grows on 2-3-foot vines that produce squash faster than full-sized varieties.
Tom Thumb Tomatoes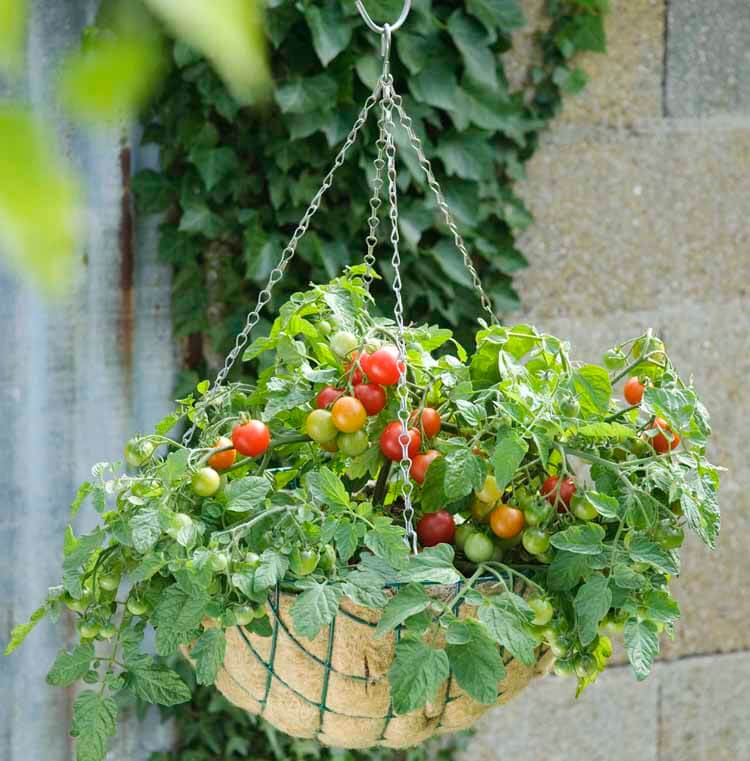 The 2017 AAS Winner 'Patio Choice Yellow' (45 days) is an exceptional mini cherry tomato with mild, golden fruits and plants that only reach 18 inches. Despite its small size, it can produce as many as 100 tomatoes on one plant. Those that prefer red tomatoes can try the cherry tomato 'Terenzo' (56 days), a 2011 AAS Winner that is perfect for hanging baskets due to its slightly cascading habit. Its sweet tomatoes are plentiful.
Growing Miniature Edibles
All of these edibles require full sun and regular irrigation for best plant growth and yields. Before planting, fortify containers or beds with amendments, such as Black Gold® Garden Compost Blend and Black Gold® Earthworm Castings Blend, to provide needed organic matter and fertility. At planting time, be sure to feed with an organic fertilizer formulated for vegetable growing.