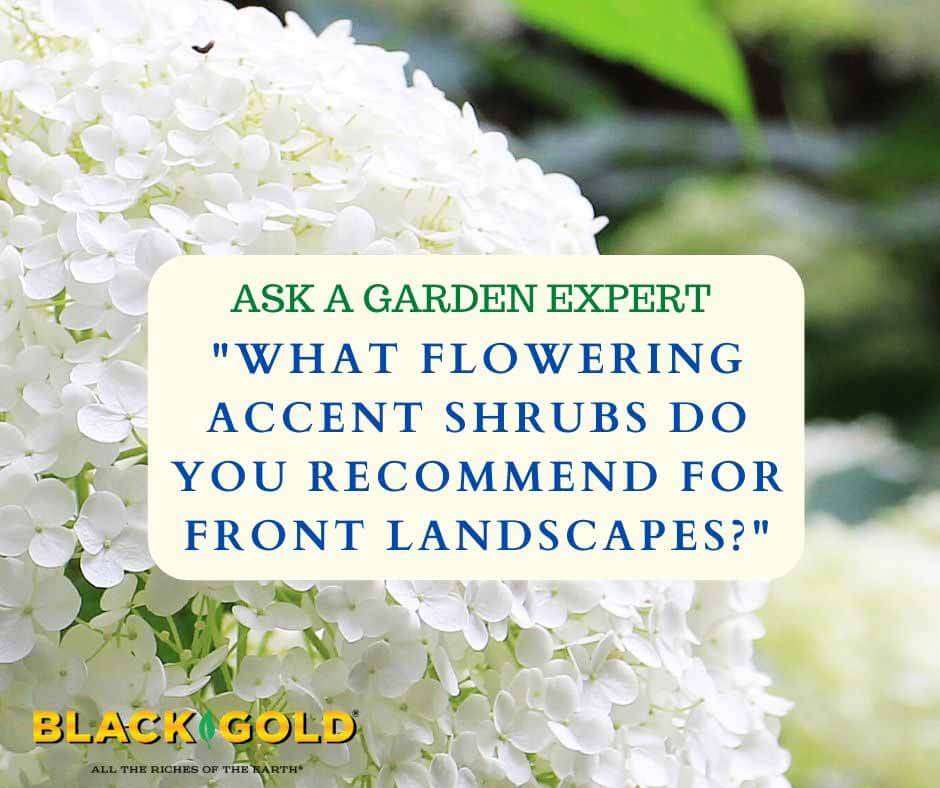 "I am looking for possibilities for flowering accent shrubs (other than roses) for the front of house landscaping.  I'd prefer something that blooms throughout the summer if it exists. My Zone is 6a." Question from Diana of Fort Wayne, Indiana
Answer: There are several flowering shrubs with a long season of bloom that will grow beautifully in your USDA Hardiness Zone 6 climate. Here are four recommendations that are easy and attractive.
Flowering Shrubs for Foundations
1. Smooth Hydrangea varieties (Hydrangea arborescens): Tolerant of sun and shade, smooth hydrangeas are very hardy and native to your region. Some of the new varieties bloom for a long time in summer, and then their blooms remain on the plants and continue to look pretty into fall and winter. I love the many varieties sold by Proven Winners, such as their Invincibelles, among others. (Click here to view them.)
2. Abelia (Abelia hybrids): Abelias bloom and bloom through summer with small flowers of pink or white. Many also have colorful foliage and some are semi-evergreen. Ruby Anniversary is a wonderful compact selection with loads of tiny pink and rose flowers that I have growing in my front yard. Kaleidoscope abelia is another beauty with multicolored leaves and pretty little blooms.
3. Reblooming Yellow Potentilla (Potentilla fruticosa Happy Face®): These mounding 3-foot shrubs bloom all summer with golden yellow flowers. The foliage is very fine and plants are sun-loving.
4. Reblooming Azaleas (Rhododendron spp.): Encore® and Bloom-A-Thon® Azaleas will rebloom and some are even evergreen. I recommend them if you have slightly acid to acid soils with good drainage.
All of these flowering shrubs are tidy and look smart when interplanted with evergreens and perennials. All will become established more quickly with soil amended with Black Gold Garden Compost Blend. I hope that you like these suggestions.
Happy gardening,
Jessie Keith
Black Gold Horticulturist