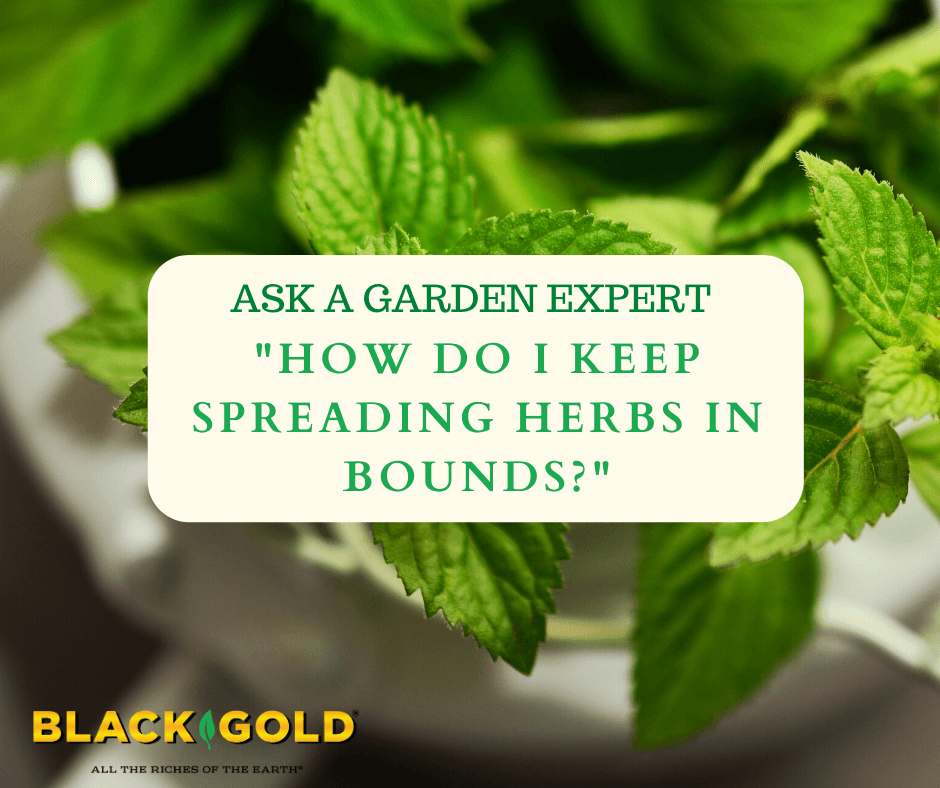 "I know a lot of herbs spread on their own. Do I need to put barriers in the ground to keep them from taking over?" Question from Glenda of Sewell, New Jersey
Answer: Barriers are required to keep spreading herbs in bounds. The worst spreading perennial herbs are mints of all kinds and oregano, another member of the mint family. They spread by underground runners and some are so aggressive that they will take over a garden space in no time to noxious proportions. The runners can move their way around rocks and under stone edging to invade further garden spaces or lawns. Sometimes they can even escape from the bottom holes of pots!
Confining Mints
Confine mints in large pots on pavement or within deep collars in herb gardens. If you choose to grow your mints in pots, it is wise to place a piece of window screen across the bottom to keep the roots from escaping. (Black Gold Natural & Organic Potting Mix is a great growing mix for potted herbs.) A collar can be created by cutting the bottom off of a large nursery pot and sinking it in the garden; be sure to keep 2 inches of the lip above ground. Plant the mint in the center. Most herbs grow best in full sun and well-drained soil. (Click here to learn more about growing herbs.)
Confined mints will outgrow pots and collars and need to be divided or thinned every couple of years to keep them happy and healthy.
Happy herb gardening,
Jessie Keith
Black Gold Horticulturist