You've probably heard rumblings of stevia before. Found in many soft drinks and juices, many people find the taste strange and not at all like sugar. I agree completely with you! When tasting stevia in its white powder or liquid form, I found it to be bitter yet super sweet at the same time, but fresh stevia is different.
Green stevia (Stevia rebaudiana) is what I grow in the garden and it is completely different than what you will find in the store. Native to South America, it is a tender perennial herb with serrated leaves that is 200 times sweeter than sugar. The fast-growing plant is easily grown in northern climates as an annual.
How to Grow Stevia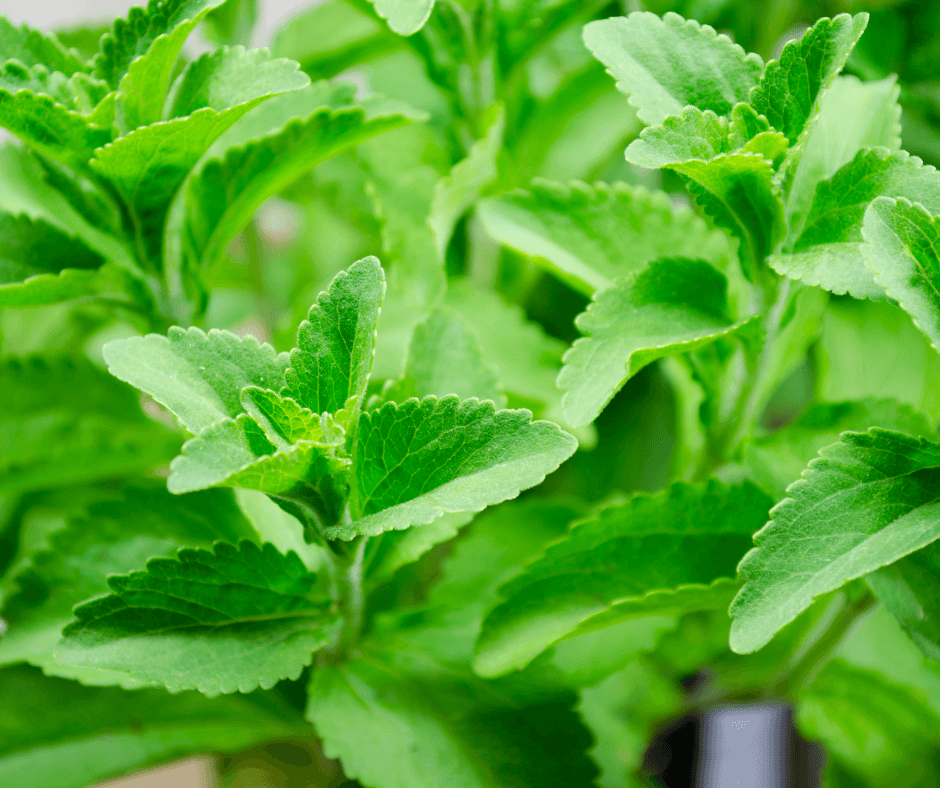 Stevia can be purchased as plants or can be grown directly from seed in OMRI Listed Black Gold Seedling Mix. Nearly every year I plant stevia seeds, and they always grow into happy, bushy herbs. Keep in mind, they like full sun and require lots of warmth to get growing. Plants can be grown in well-drained pots filled with Black Gold Natural & Organic Potting Mix.
You can plant your seeds in containers or in loose soil that drains well. Start your stevia indoors 8-10 weeks before planting outside or directly sow in the ground during late spring. They need warm soil to get growing.
Stevia plants can grow very large in a season, so space your plants 18 inches apart. Expect them to reach anywhere from 2-3 feet tall. Give them light to moderate water. Too much water will reduce leaf sweetness and can cause root rot. You should also pinch the plant back throughout the year to encourage bushier and stronger growth.
Harvesting Stevia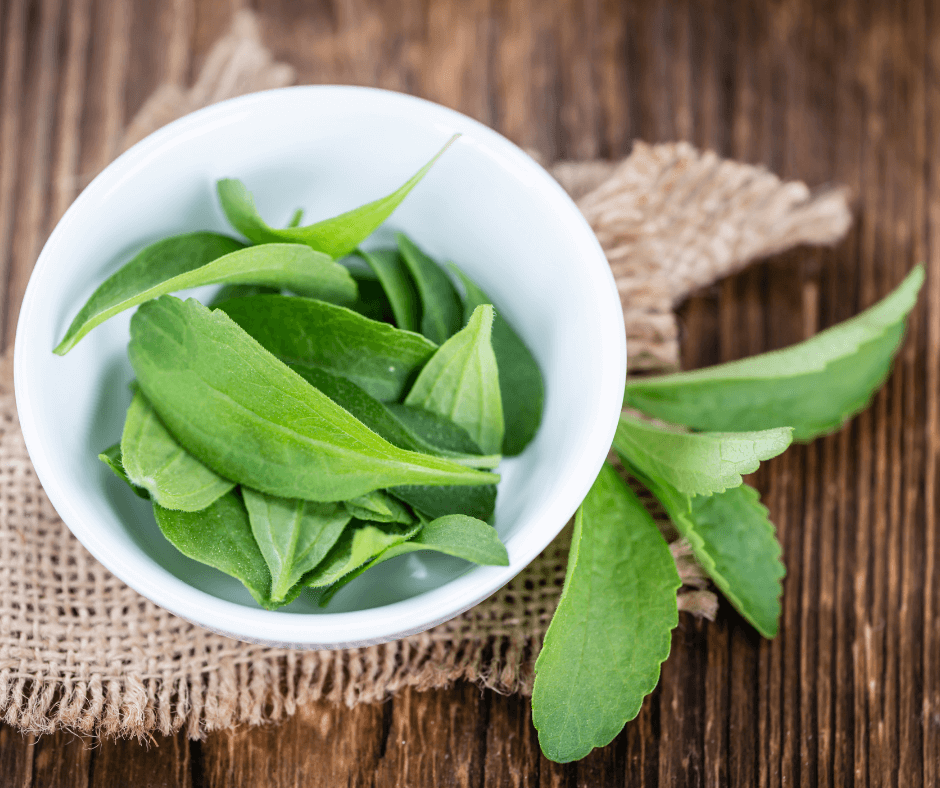 Stevia can overwinter in Zone 8 or above, but I prefer to grow fresh stevia each year as the young plant's leaves taste the best. During the summer, keep stevia cut back to stop flowering. Once the plant flowers, the leaf flavor is no longer tasty. The good news is, every time you prune it, you get to enjoy some fresh stevia!
You can also choose to dry the stevia by bundling stems together and hanging them to dry in a cool, dark place. At the end of the growing season, you will want to harvest the entire plant to dry. It is also best to harvest the stevia in the morning as that is when it is sweetest.
Using Stevia as a Sugar Replacement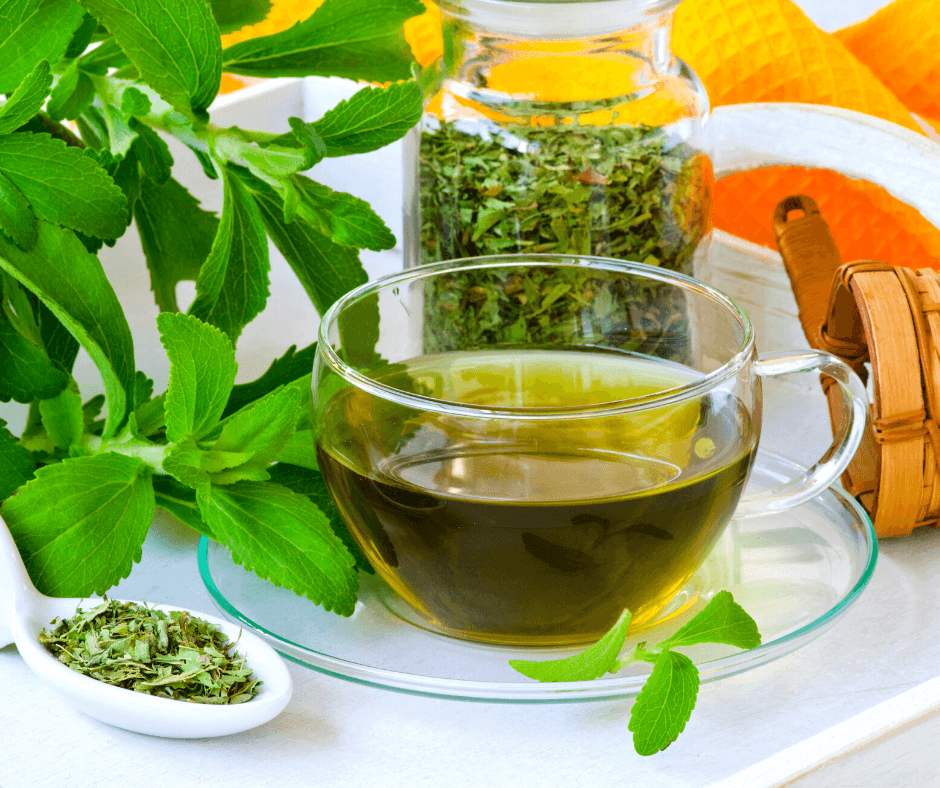 Speaking from experience, going sugar-free is not easy. Stevia is a natural way to get your sweet satisfaction without spiking insulin or causing inflammation. When grown organically in my garden, it feels so much healthier to me than synthetic sugar replacements. With that said, I don't tend to use it as a complete sugar replacement.
Though many people do use stevia in place of sugar, it has its own unique herby taste that I find similar to sweet green tea, and since it is so much sweeter than sugar, a little goes a long way. I personally favor it for sweetening drinks, but it can also be used to sweeten other things.
How to Use Stevia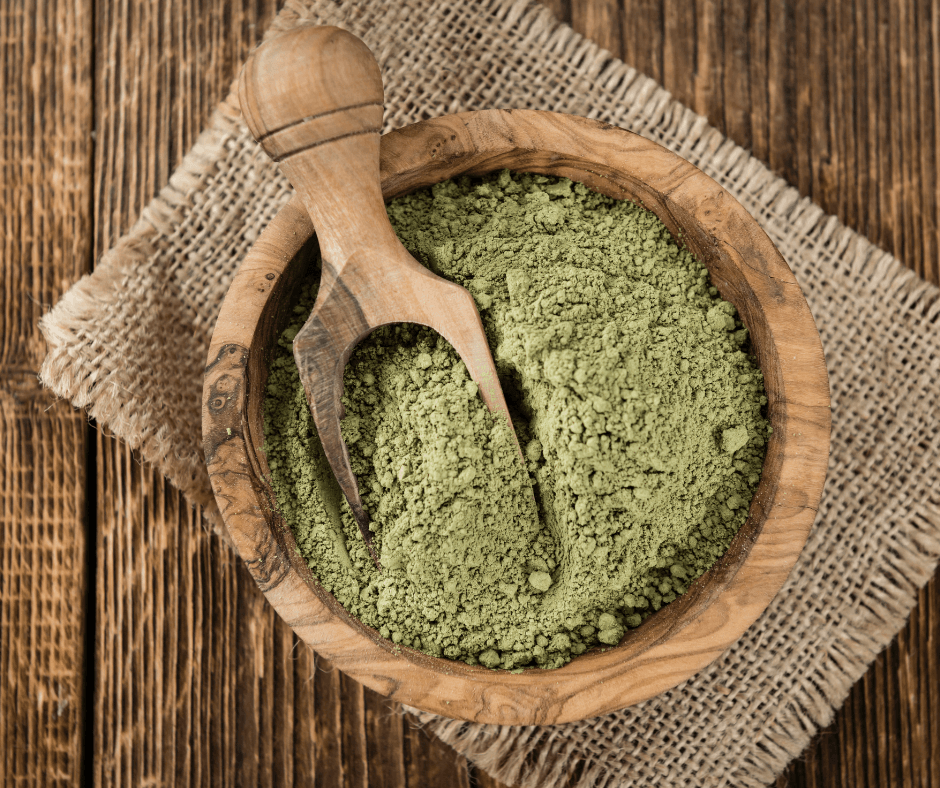 Sweetening up homemade baking, cooking, or drinks naturally is easy with stevia. And, the stevia does not need to be processed. Dried stevia leaf works just fine. Store stevia leaves in Mason jars until you're ready to use them.
A single leaf in a hot cup of tea will bring a sweet, earthy flavor. You can also grind stevia leaves into a fine powder for baking or cooking. This can be done with a coffee grinder or a blender. I don't recommend using the powder in drinks unless you want it floating at the top of your coffee–not nice.
The last way to enjoy stevia is by infusing it and using it as a liquid extract. To create the extract, stuff your dried herbs into high-proof drinking alcohol, such as vodka, and let sit for 24-36 hours. Any longer and it will get too bitter. Next strain out the leaves with a cheesecloth.  You can enjoy it like this or heat the liquid to evaporate the alcohol. Be careful, however, as boiling the mixture will affect the flavor. Keep the heat low and evaporate slow. The final infusion can be added to drinks or used for cooking.