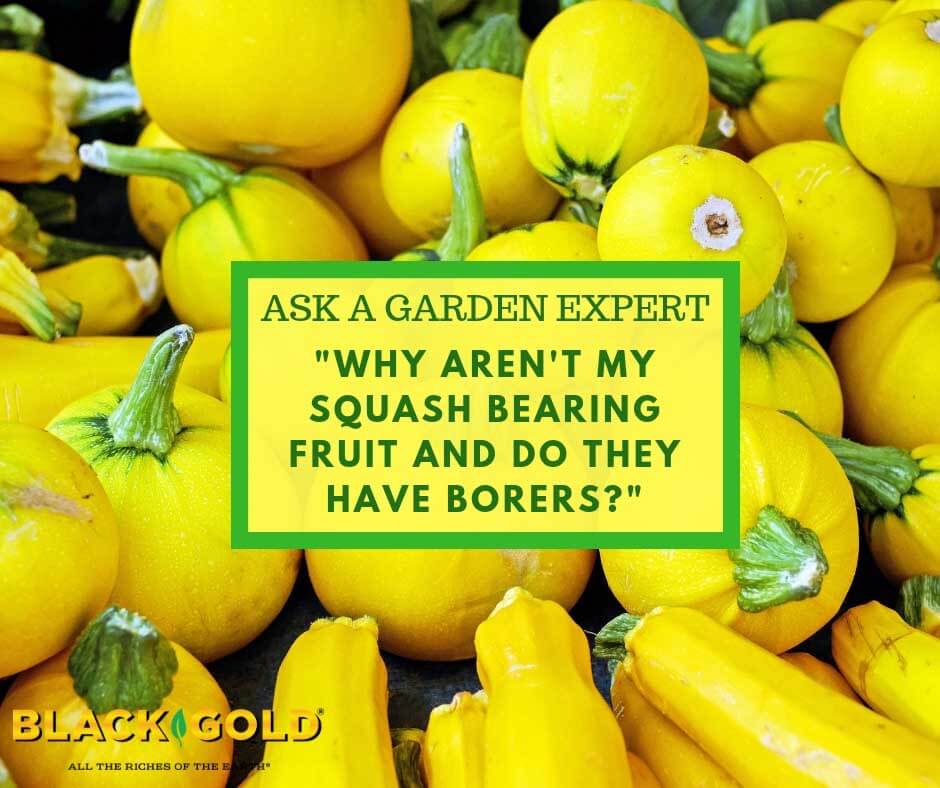 "Is it possible to grow squash in a container?" Question from Anne Marie of Napa, California
Answer: Bush squashes grow beautifully in large containers. In fact, I plan to plant a few in my garden this year. The key is making sure that you choose a compact, bush-forming variety. You can find bush zucchini, summer squash, pumpkins, and winter squash. I plant mine in containers that are at least 24-inches across and 12 to 18 inches deep. Here are my top varieties for container growing.
Favorite Bush Squash for Containers
Squashes need full sun. I recommend planting yours in either Black Gold Natural & Organic Potting Mix or Black Gold® Natural & Organic Flower and Vegetable Soil. Both are OMRI Listed for organic gardening. Plant two seeds in the center of each pot, about 1 to 2 inches down, and keep the seeds lightly watered until they sprout. Keep the most vigorous of the seedlings once it has started developing its true leaves–pluck out the other. Fertilize with a plant food formulated for vegetable growing once they begin to actively grow and keep the pot lightly moist. Never let it dry out severely.
I hope that this information helps!
Happy gardening,
Jessie Keith
Black Gold Horticulturist