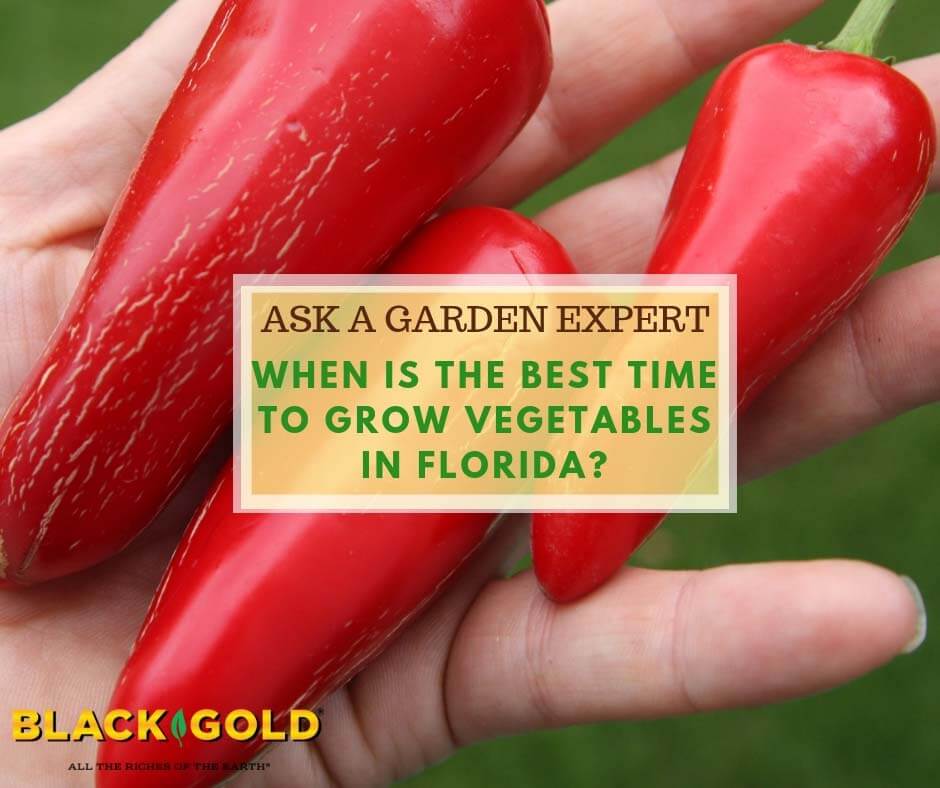 "I live in SW, Florida – what is the best time of year for growing vegetables? Question from Colleen of Englewood, Florida
Answer: I see that your summers are sweltering, humid, long, and can be cloudy while your winters are short, cool, and sunnier. What you grow in these times depends on the crop and season.
In the "cooler" winter months, you can grow root and cole crops. Late winter and fall are good times to start many warm-season vegetables that don't thrive in raging heat.  In high summer, grow super heat-loving vegetables, like Southeast Asian eggplant and okra.
Here are some crops that I would recommend for each season:
Winter: cole crops, greens, and root crops. (Click here to read more about the best vegetables for fall and winter gardens in the South. And, click here to learn more about root crop growing. )
Late-Winter and Spring: beans, cucumbers, early tomatoes,  and summer squash. (Watch the video below to learn more about growing cucumbers.)
Summer: okra, eggplant, peppers, and other heat-loving varieties and crops. (Click here to read more about heat-loving vegetables and here to read more about tomatoes for Florida.)
Fall: Plant as you would in spring.
Strawberries are also great for growing in Florida. To learn more about strawberries for Florida, read this article.
I hope that this information helps!
Happy gardening,
Jessie