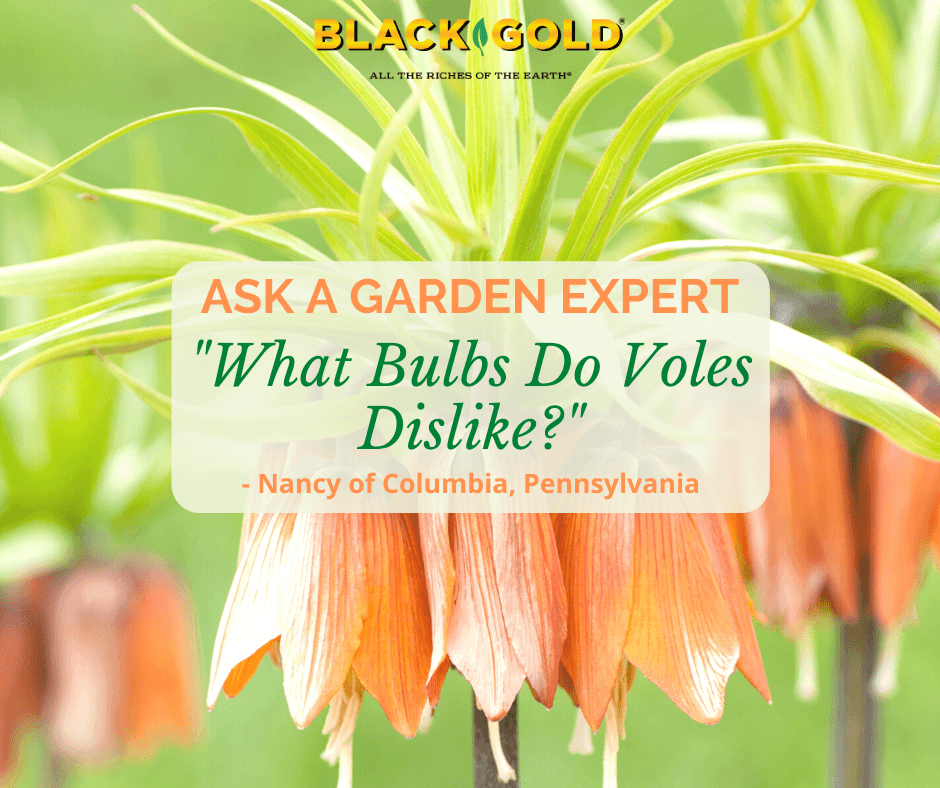 "What bulbs do voles not like to eat?" Question from Nancy of Columbia, Pennsylvania
Answer: There are a variety of bulbs that they will not eat. All daffodils and narcissus are unpalatable to rodents. Their bulbs contain toxins that repel any that might predate on them. Voles also dislike beautiful and fragrant hyacinths and grape hyacinths. Delicate, white, early-blooming snowdrops are another bulb that they will not eat. Finally, fritillaries (Fritillaria spp.) of all sizes and types also repel voles.
Plant all of these bulbs in the fall. For best growth, amend your planting soil with Black Gold Garden Compost Blend and bonemeal. Both products will ensure that your bulbs will bloom and grow well. It is also essential to plant different bulbs at the correct recommended depths. If you plant bulbs too deeply or shallowly, they will not perform as well. Small bulbs may not even pop up at all if planted too deeply. Just follow the package instructions.
I hope that this helps!
Happy gardening,
Jessie Keith
Black Gold Horticulturist