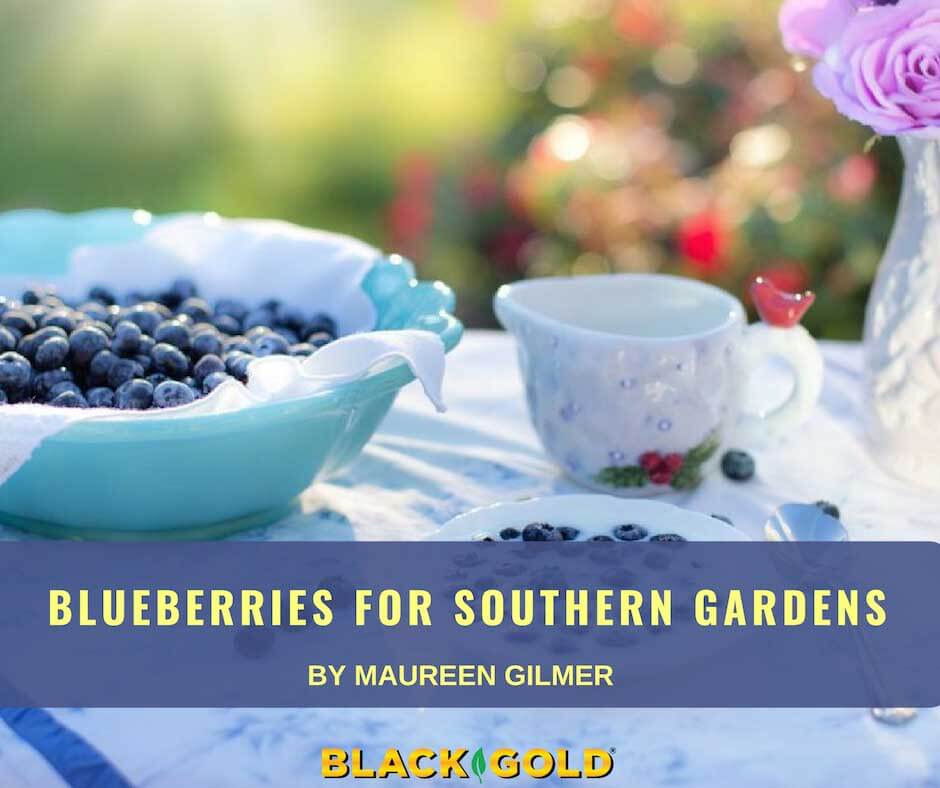 Forget that blueberries (Vaccinium spp.) are just a crop for the far north because that's changed.  Modern selection and breeding have resulted in a range of hybrids and varieties that extend blueberries into almost every growing zone.  What makes this such a great opportunity is that blueberries are produced on shrubs.  That means they will fit right into any existing ornamental landscape while producing annual crops of berries.
Best Warm-Climate Blueberries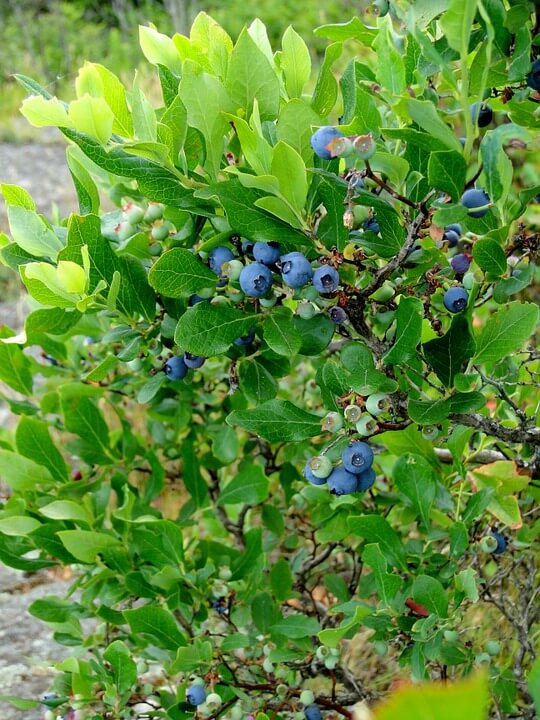 Choose from two blueberry types for warmer climates: drought-tolerant rabbiteye hybrids (Vaccinium ashei hybrids, Zones 7-9, 10-12′), and southern highbush hybrids (Vaccinium corymbosum x V. darrowii x V. ashei hybrids, Zones 7-10, 6′).  In the Southwest and California, try rabbiteyes such as 'Bluebelle', 'Southland', and 'Tifblue'.  In Northwest California and the American South, where there's higher rainfall, try the southern highbush varieties 'Jubilee', 'Misty', 'O'Neal', and 'Southmoon'.
While many cultivated blueberries are self-fertile, pollination and yields are increased by growing different varieties with the same bloom times. Blueberries are pollinated by native bees and honeybees, so it also pays to plant extra spring-blooming bee plants to increase pollinator density at blueberry flowering time.
Siting Blueberries
Like rhododendrons and azaleas, blueberries are ericaceous plants that originate from woodland environments with well-drained, acid (pH 4.0 to 5.0), sandy loam with a shallow layer of organic matter, called the "duff layer", which lies just below the tree litter.  This is why they grow best with some shade and have wide, shallow root systems that favor low pH soils.  Even if you get a blueberry stipulated for warmer climates, they still require this universal soil condition.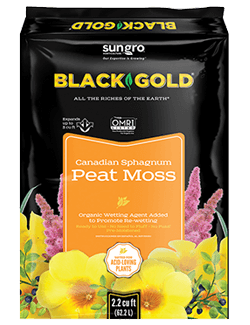 This makes blueberries the perfect edible plant for those properties with good soil drainage and high tree canopies. While most other edibles need direct sun, blueberries do exceptionally well under tall shade trees that provide substantial filtered light and morning sun exposure.
Choose an upland site with low soil moisture and good drainage—sandy to average loam soils are best. If the soil quality is not suitable, be it too alkaline or too rich in clay, be prepared to amend your soil.
Cultivating Blueberries
Peat moss is the best source of organic matter for acid-loving plants like blueberries. Dig a hole three times as wide as it is deep and mix the native soil with 50% Black Gold Canadian Sphagnum Peat Moss. Then add a high-acid fertilizer contain ammonium sulfate or sulfur-coated urea (apply using package recommendations) and backfill. Finish by adding a  3″ mulching layer of Black Gold Garden Compost Blend to help keep root zones cool and moist. Providing an organic-rich, fertile layer of acid soil around the new plant stimulates rapid lateral root growth and helps protect against periodic heat and drought.
Blueberries also grow well in large patio containers filled with OMRI Listed® Black Gold Waterhold Cocoblend Potting Soil, which is approved for organic gardening and ideal for keeping roots from drying out in the summer months without using excess water.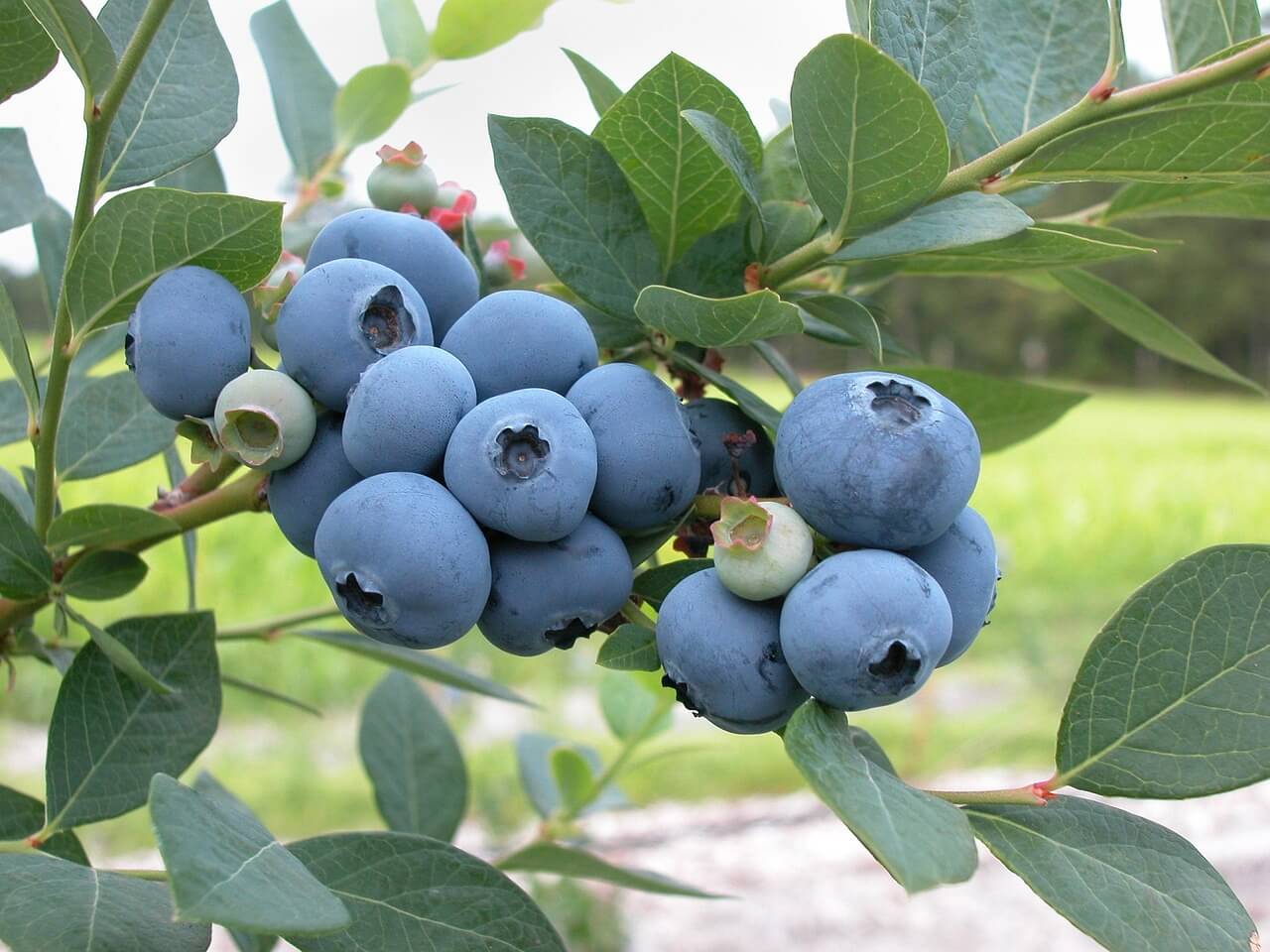 Because blueberries fruit on newer stems, refrain from pruning them in the first couple of years to help them become better established.  [Click here to learn how to prune established blueberry bushes.] In fact, it is best to strip off the first-year flowers and blueberries to help plants invest all their early growth towards sturdy roots and stems.
Blueberries are long-lived shrubs that will bring yields to your landscape for years to come.  They will also allow you and your family to enjoy the bounty of home-grown organic fruit in just about any landscape or garden.