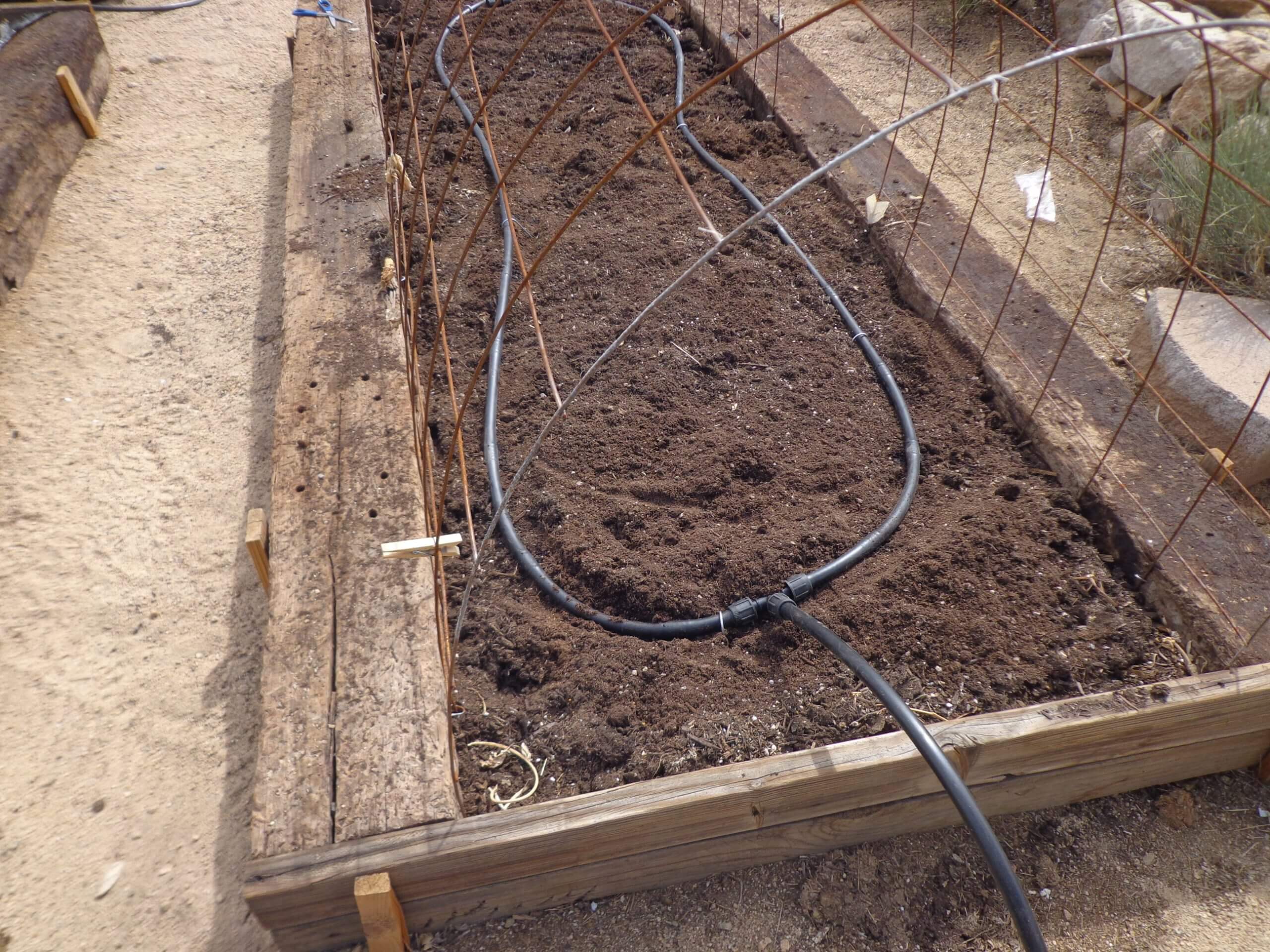 With statewide mandatory cutbacks in California water due to drought, we can't grow vegetables the same way we used to when water was more plentiful.  In the desert, where water is precious and expensive, we've learned many ways to help vegetables grow in the heat with minimal irrigation. Since tomatoes are always the favorite crop of home gardeners, the goal is to help them get a really strong start for greater resilience when stressed in the dead heat of summer. Here are a few smart drought strategies for tomatoes.
1. Increase Water-Holding Potential
Potting soils designed for dry climates have an increased ability to absorb and hold moisture for much longer than average garden soils.  When planting your tomatoes in containers, use Black Gold Waterhold Cocoblend Potting Soil or Black Gold Moisture Supreme Container Mix (with RESiLIENCE®) For planting in ground, blend equal part Black Gold Just Coir and Black Gold Garden Soil, then work a generous amount into the soil of planting area to capture and hold moisture immediately around young growing roots.
2. Train for a Larger Root System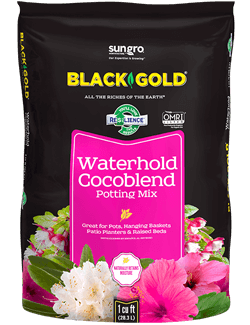 Drought-resistant plants often share large adventurous root systems to access trapped moisture far underground.  When tomatoes are planted like other crops, the root system remains relatively small.  But if you plant your tomatoes lying down in a trench, they develop prodigious roots all along the buried stem.  With a far larger root system that tomato will have much greater ability to survive heat with minimal moisture.
3. Mulch like Crazy
Perfect magazine-quality food gardens will soon be a thing of the past because thick mulches are more important than ever to conserve water. The thicker the mulch layer, the less soil moisture is lost to surface evaporation.  For larger gardens, invest in a bale of straw to cover all exposed soils, including pathways, to keep the overall soil mass evenly cool and moist.  Plan to thicken or renew mulches periodically throughout the growing season.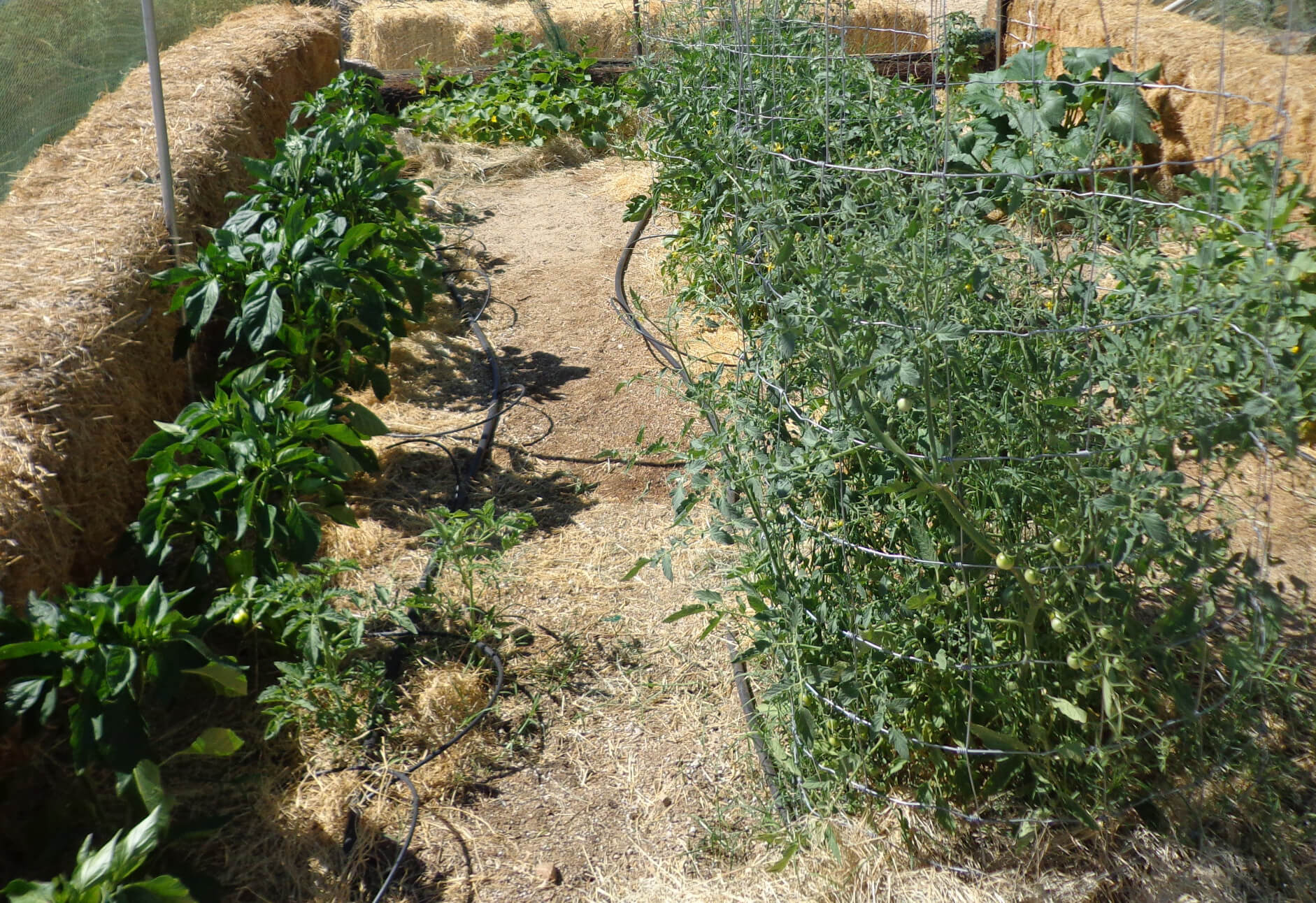 Finally, be conscious of every pitcher, glass, or bottle of water you pour down the drain as well as water that runs as you're waiting for the hot water before doing dishes or taking a bath.  Homes with a long distance from hot water heater to sink may require many gallons to pass through before you get water hot enough.  If you keep a plastic pitcher under the sink, every time there's clean water that would otherwise be poured down the drain, dump it in the pitcher.  When full go out to your tomatoes or any other plant, and pour it on.