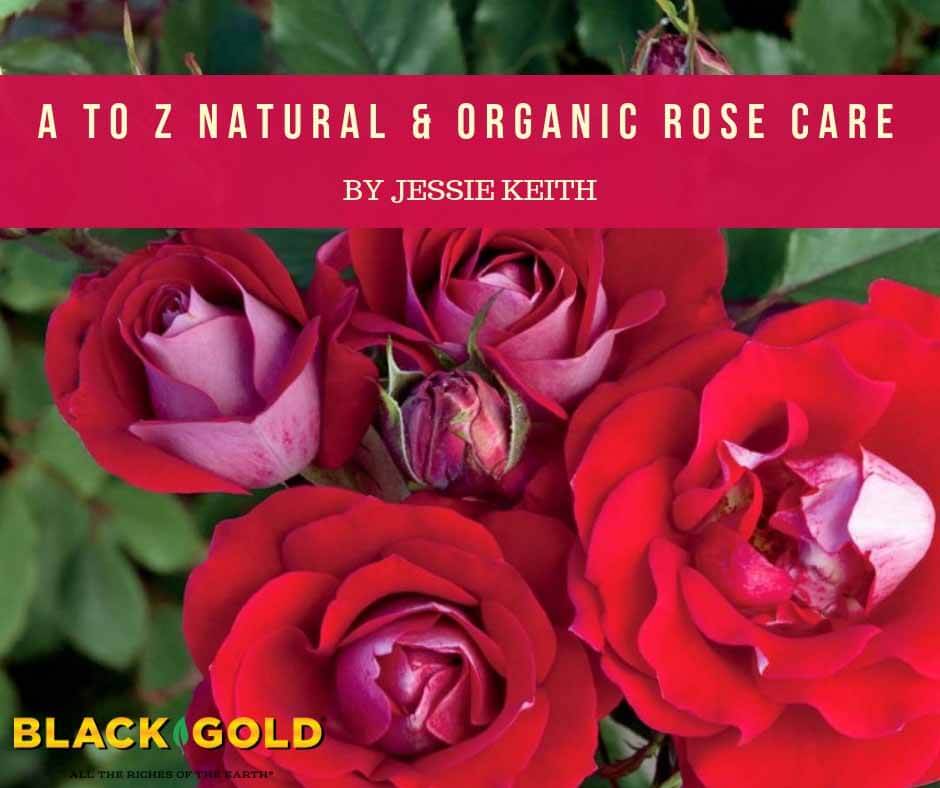 Roses have a bad rap when it comes to pests and diseases—causing ecologically minded gardeners to avoid growing these seemingly needy, unsustainable garden beauties. But this need not be so. With the dawn of more resilient rose varieties and better rose-care products, it is easier than ever to successfully grow roses naturally.
There are four rules of thumb for sustainable rose cultivation: 1. Choose resistant roses; 2. Follow good rose cultivation techniques; 3. Establish an IPM regime (monitor your roses); 4. use OMRI Listed products to manage pests and diseases.
Choose Resistant Roses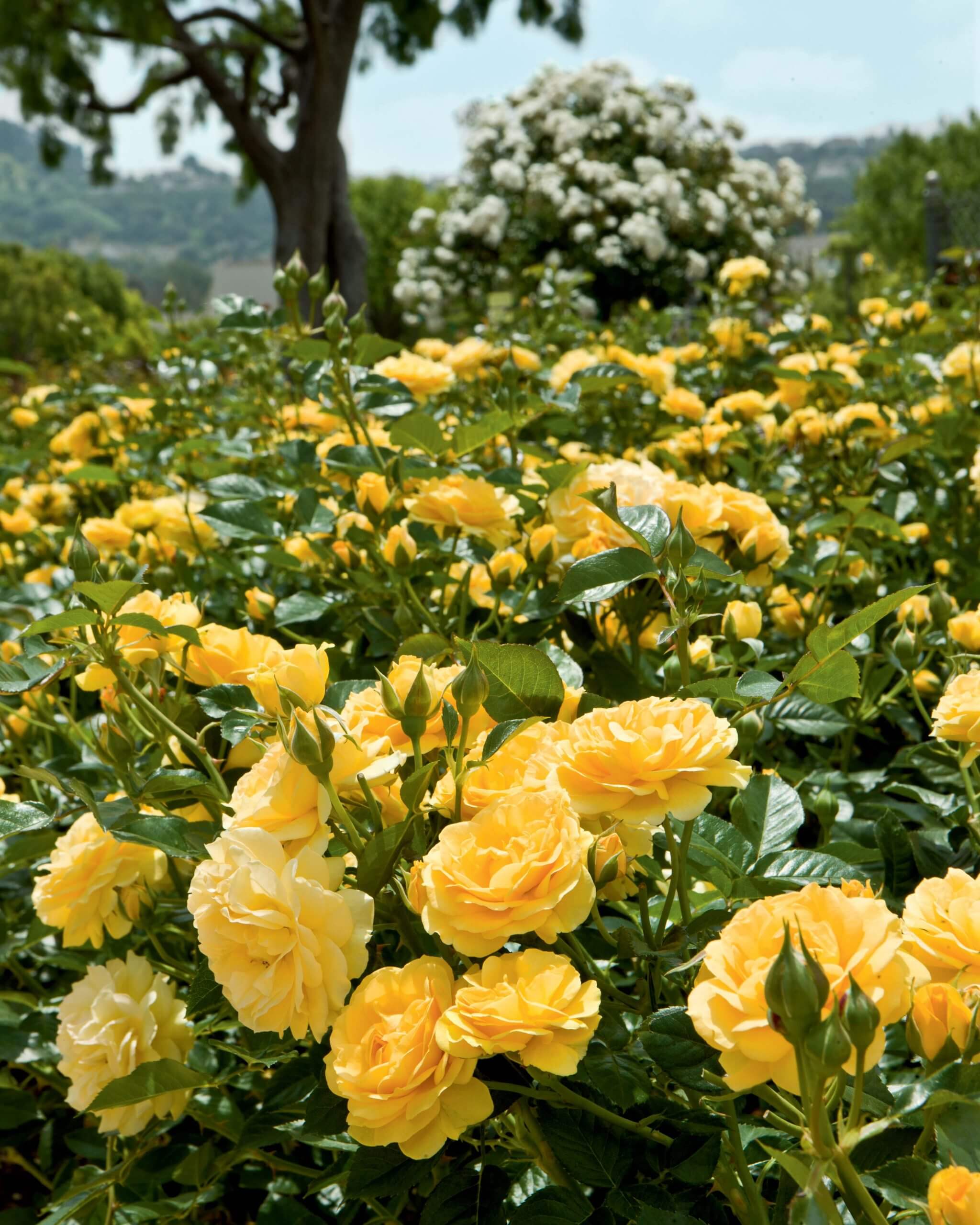 Newer roses are bred to withstand all the most common rose problems in addition to having good fragrance and old-fashioned appeal. Sometimes older varieties are also surprisingly tough and resistant. Here are top selections for resistance, habit, and good looks:
Follow Good Cultivation Techniques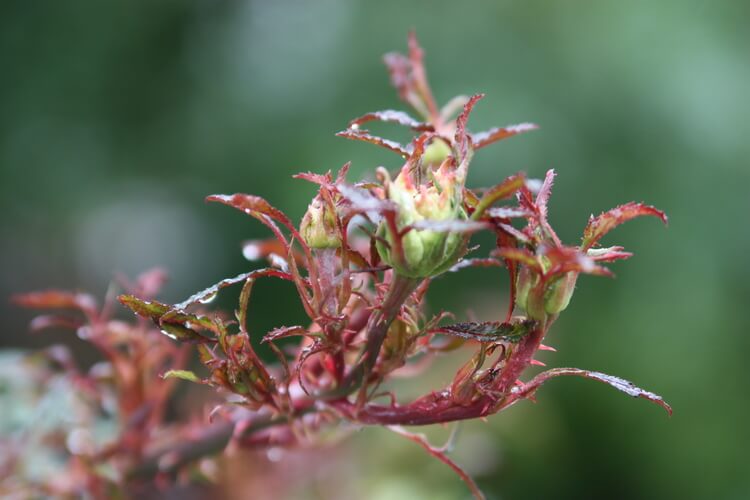 Good site selection and pruning are at the heart of smart rose care. Choose a planting location with full sun and soil with good drainage and ample organic matter. Roses grow best in slightly acid to neutral soil (6.5 to 7.0), so check your pH before planting. Amend with Black Gold Canadian Sphagnum Peat Moss at planting time as well as a fertilizer formulated for rose growing. I suggest alfalfa meal.
There is an art to rose pruning. First, time it right. Prune in spring right before branches have begun to leaf out. Forty-five-degree angle branch cuts should be made with clean, sharp bypass pruners. Cut stems around ¼ to ½ inch above outward-facing buds to encourage strong outward branching. Keep a bucket of water with 10% bleach on hand to clean pruners between plants, to protect against potential cross-contamination of diseased plants. Also, be sure to invest in a good pair or rose gloves to keep thorns from your hands and arms.
Start by removing any dead or unhealthy looking branch material. Next, cut back any crossing or large, ungainly branches that negatively impact the overall shape of the plant. Finally, promote airflow by pruning out any small, densely arranged branches. Good foliar airflow will helps keep foliage dry, which helps protect plants from certain foliar diseases. Read more about good rose pruning techniques by clicking here.
Establish an IPM Regime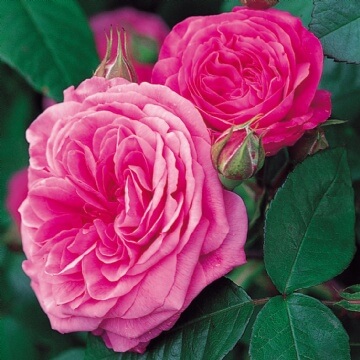 Catching early signs of pest and disease damage can help you tackle small problems before they become big problems. Powdery mildew (white spots on leaf tops), downy mildew (purple, red, or brown spots on leaves), black spot (black spots on leaf tops and bottoms), rust (orange bumps on leaf bottoms and tops), and anthracnose (red or brown spots that turn gray or white in the center) are the most common foliar diseases cause by fungi. The best practice is to remove disease foliage immediately, in addition to removing foliage that may have fallen to the ground. Keeping plants physically clean will do wonders. The application of safe, OMRI Listed rose fungicides is also recommended (see below).
Viral diseases are a different matter. Leaf and branch distortions, leaf line streaks, unexplained leaf curl, and mosaic patterns are the surest signs that your roses carry a virus. Unfortunately, viral diseases cannot be cured, so the best action is to remove infected plants entirely. This is most imperative with rose rosette disease, which spreads and kills roses fast. It is also smart to choose "virus-free" plants at planting time.
Most insect pests love roses as much as we do. Some of the most common and destructive pests include Japanese beetles (skeletonize foliage), rose aphids (suck leaf juices from new growth and flowers), spider mites (suck leaf juices from mature leaf undersides), and thrips (attack flowers in bud causing bloom distortion). Several organic solutions are available for their management (see below). Native leafcutter bees are also known to cut rounded notches from rose leaves, but these friendly pollinators don't do serious damage and don't require management.
Nutrient deficiencies are common in roses but easily remedied with recommended doses of a good, OMRI Listed rose fertilizer.
Learn more about common rose diseases here, common rose pests here, and Japanese beetles here.
Choose the Right Products
There are lots of effective, environmentally friendly rose-care products to choose from. For fungal foliar fungal diseases, there are lots of OMRI Listed options (see the full list here). I recommend GreenCure® for powdery mildew and Garden Safe Brand Fungicide 3® for all other foliar fungal diseases. Both are reliable and safe.
Early applications of insecticidal soap, dormant horticultural oil, or neem oil will help tackle problems with aphids, spider mites, and even thrips. As a protective measure, it is always wise to treat roses with dormant horticultural oil early in the season before plants leaf out. Neem oil and insecticidal soap can be applied through the season as needed. Larger pests, like Japanese beetles, are best picked off by hand and squashed or thrown in a bucket of water. In years when populations are high, smaller roses can be protected with summer-weight insect row cloth.
Follow these rose care guidelines, and you will have a beautiful rose garden. Your roses may still have thorns, but they will look and smell sweet through the season.