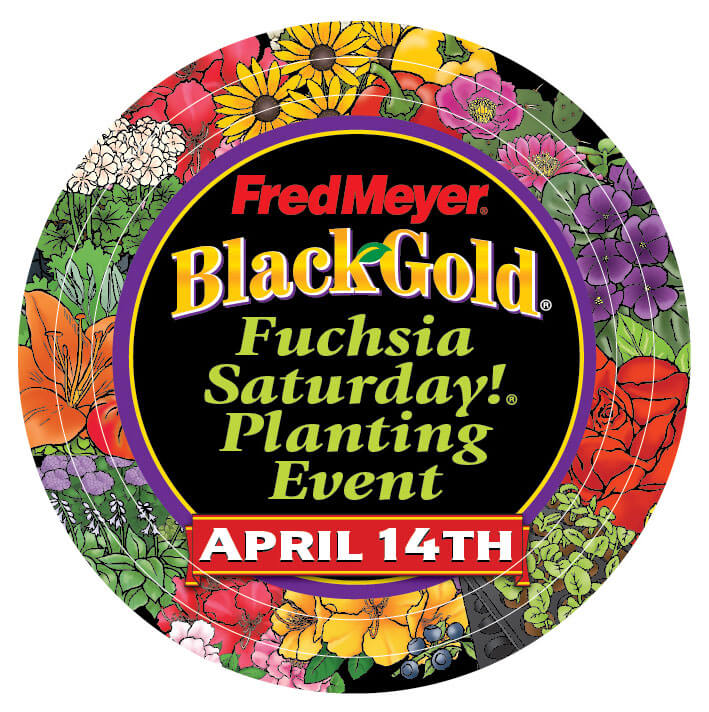 Stop by your neighborhood Fred Meyer and Smith's stores on April 13th, 2013 from 7:00 AM to 4:00 PM for a planting day like no other. Bring or buy pots and bedding plants, and we will provide Black Gold All Purpose Potting Soil on the house! Even better, all fuchsia and geranium starts at Fred Meyer and Smiths stores will be on sale!
The 23rd annual Fred Meyer Fuchsia Day will be held at Fred Meyer and Smith's stores throughout Washington, Oregon and Idaho. Be there for great deals on plants, garden accessories and, of course, Black Gold products.
Visit the Fred Meyer website for more information.