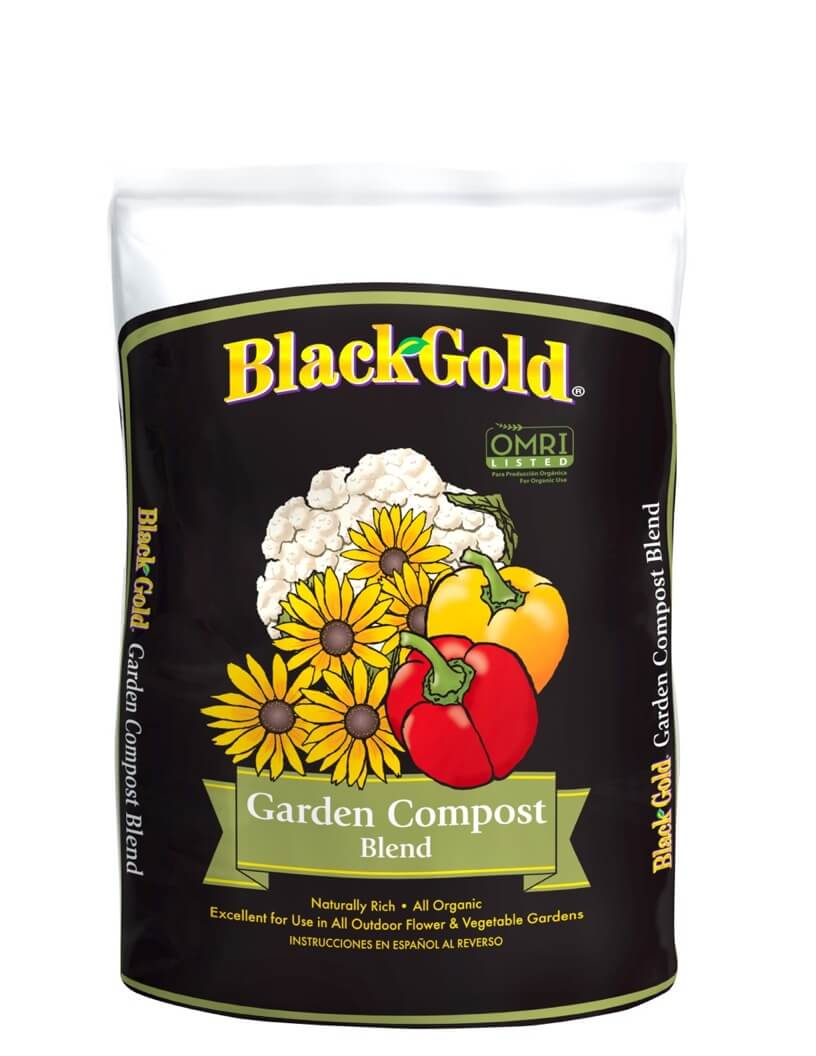 One of the secret ingredients used by successful gardeners is Black Gold® Garden Compost Blend. What exactly is garden compost? Compost happens when microbes break down or decompose organic or living matter. The next time you are on a walk in a forest, look down at the forest floor and you will find compost being made naturally. The final product is a dark, rich, earthy smelling material, which gardeners commonly call "black gold". Today at Black Gold® we use garden compost in several of our products, which makes our slogan "All the Riches of the Earth™" so true.
Black Gold's® ready-to-use garden compost is OMRI Listed. This means that our garden compost is so naturally rich and pure that it can be used to produce certified organic garden products. If you purchase compost that is not OMRI Listed, you may get a product that contains ingredients you may not want in your garden. Using Black Gold® Garden Compost Blend in your garden soil encourages earthworms and other beneficial organisms to multiply and improve soil structure, break down organic matter for plants and increase soil fertility. Healthy soil will help your garden grow plants that are strong, healthy, productive and more naturally resistant to pests and diseases. Garden compost provides organic matter and natural nutrients for your garden soil and also improves soil texture and structure. In sandy soils, garden compost helps the soil hold more moisture, while in wet, heavy clay soils, compost improves soil drainage.
Black Gold® Garden Compost can either be mixed into the soil before planting as a garden amendment, or applied to the surface of the soil as mulch. It is true that you can never have enough garden compost. That's why we also encourage you to make your own compost, even while you are experiencing a bountiful garden using Black Gold® Garden Compost Blend. Information on composting can be found on the Internet by doing a simple search for "composting". Plus, in addition to having a flourishing garden, when you compost you keep the material from filling up overburdened landfills.