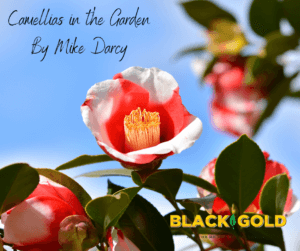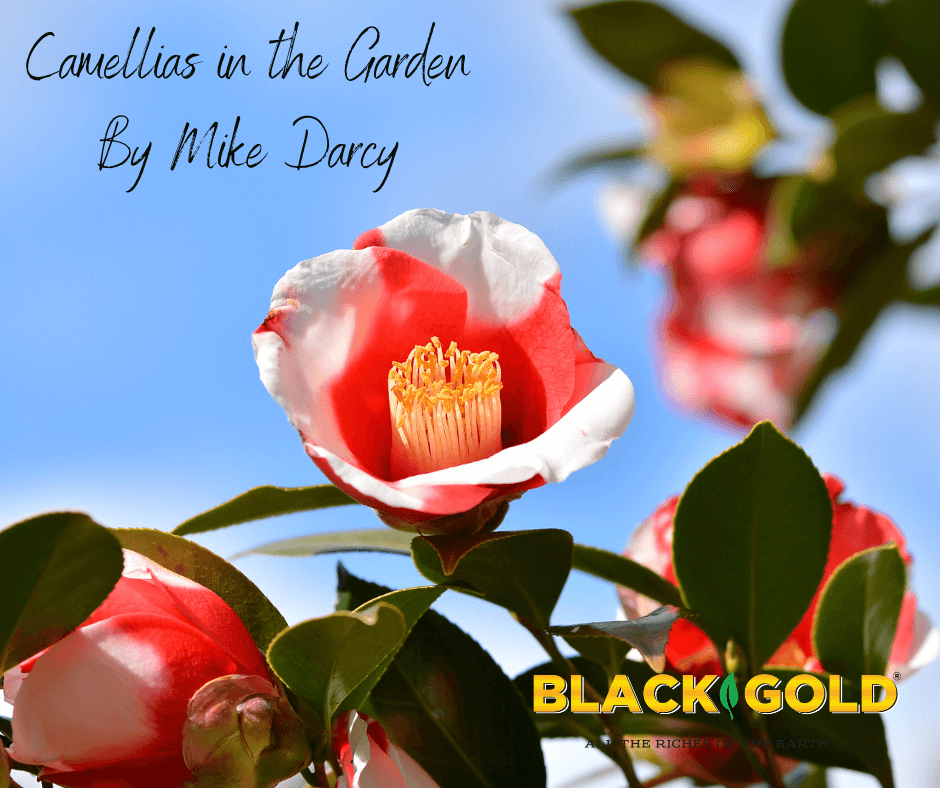 Camellias have been a part of American gardens for several hundred years. Native plants to China, Japan, and SE Asia, some plants were probably brought to England in the 1700's. At this time, they were primarily grown in conservatories or greenhouses. Camellias would be grown in containers taken outdoors in the summer and back to a protected location for the winter. In probably the early 1800's, they began to appear in the United States. They quickly became popular in the southern US because it became known that they were not quite as winter tender as had been previously believed. In many southern states, Camellias would thrive as shrubs in the garden.
Today, camellias are found in many regions in the US except some of the coldest. With thousands of varieties to choose from, some are more winter hardy than others and a local garden center is a good place to check out which varieties they carry. The bloom shape and color range of camellias is vast. Over the years, it seems as though camellias have had a love/hate relationship with gardeners. They have been very popular, then they went into a decline, and now seem to be staging a strong comeback.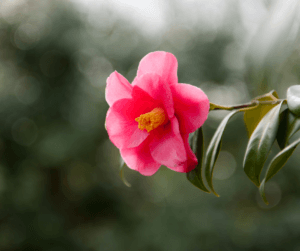 While there are probably overt 200 different species, the two that are most widely planted are Camellia japonica and Camellia sasanqua. These two species would also be the most prevalent in garden centers. As a general rule, the japonica type is what most gardeners have in mind and is what they think of when they hear the word camellia. Some names to look for are; 'Bob Hope', deep red with gold stamens, 'Kramer's Supreme', very large red peony shape flower, 'Carter's Sunburst', large pink flowers with deep pink stripe, The japonica types usually have a peak blooming season in late March and April. Bloom times can vary greatly depending on the particular variety so be sure to check the plant label tag.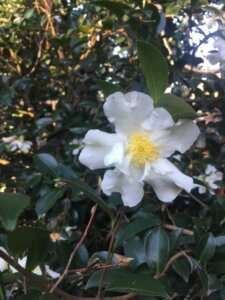 Photo by Mike Darcy
The sasanqua types are also popular, but usually have smaller flowers and bloom in late fall and early winter. 'Yuletide' is a popular red that usually blooms during the Christmas holiday season. The flowers are single but can be profuse and continue to bloom for several months. Many of sasanqua types can be easily trained to espalier on a wall or trellis. In my garden, I have the sasanqua variety 'Setsugekka' trained on a trellis. It has a long season of bloom during the winter and is covered in single white flowers.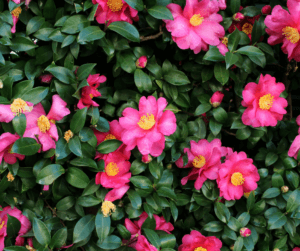 Camellias like a similar environment to that of rhododendrons. While there are many examples of them being planted in full sun, I believe they prefer some shade from the hot afternoon sun. They like a well-drained soil that is rich in organic matter. Black Gold Natural & Organic Garden Compost Blend would be a good choice at time of planting. Also, Black Gold Natural & Organic Cocoblend Potting Mix would be a good choice to use in areas that might be susceptible to particularly drying conditions. Camellias are often planted under the protection of trees with roots that might be robbing a camellia of moisture. Coir, used in this mix, has excellent moisture retention properties. Newly planted camellias will need supplemental water during the summer months. On older and established plants, supplemental watering may not be necessary. Sometime due to space considerations, pruning may be required and if so, it should be done right after flowering.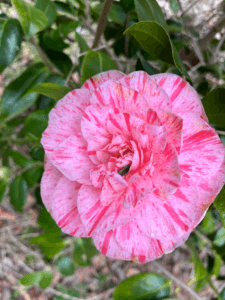 photo by Mike Darcy
April is an excellent month to plant camellias and many plants will be in bloom so selecting the right color and bloom form is easy. As mentioned earlier, the selection available is vast and garden centers usually have their best selections at this time. The delicate looking flowers of camellias can be deceiving to the tough and easy to grow plants that they are. Camellias also make excellent plants for container gardening.
About Mike Darcy
---