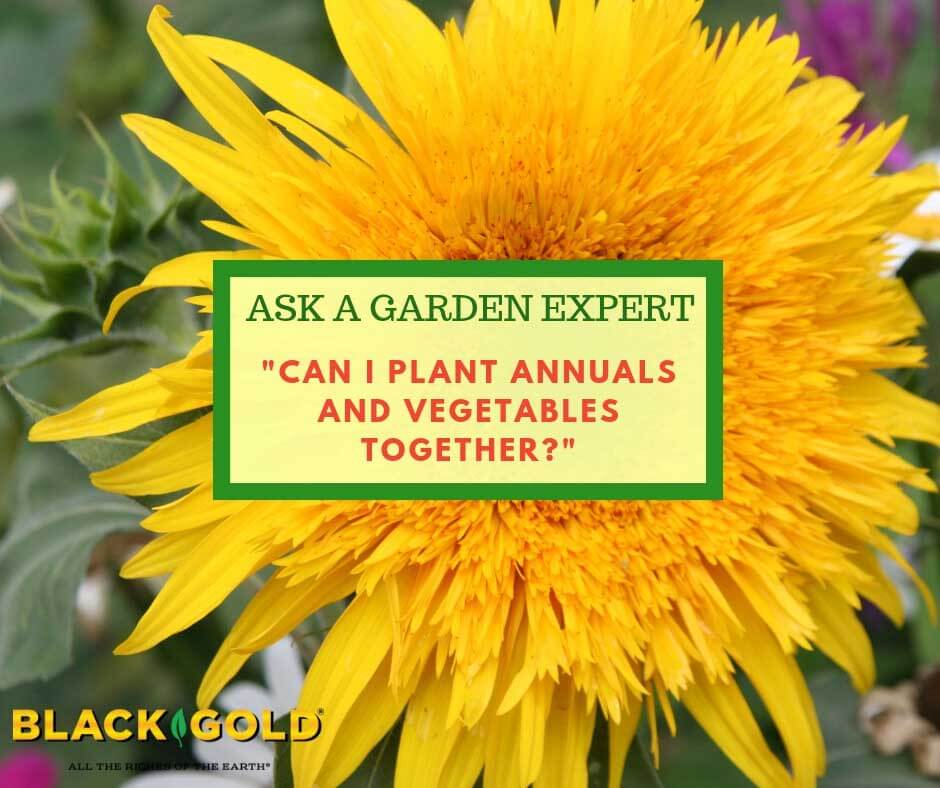 Can you plant annual flowers and vegetables in the same raised bed? Question from Diane or Newark, Ohio
Answer: Sure! In many cases, annuals can be beneficial to vegetables by warding off pests (click here to read about the protective power of marigolds) and/or attract pollinators. Compact flowers that will not compete for too much sunlight or water are best.  Here are some of my favorite flowers to plant in my vegetable garden for beauty, cut flowers, and to feed pollinators. These sun-lovers are all effortless to grow.
Cosmos (dwarf): The pretty daisy flowers of these annuals are good for cutting and attract bees. Try the compact varieties Sonata Mix (2-feet high) or the fully double pink 'Rose Bonbon' (2 to 3-feet high).
Calendula: These cheerful yellow or orange daisies are grown as herbs as well as flowers because they have edible petals that can be used to make tea or soothing balms.
Dahlias: There are hundreds of amazing dahlias to choose from and all make excellent cut flowers. Bees and butterflies also love them. Choose compact varieties for easier care. Check out Swan Island Dahlias to choose the best dahlia for your taste.
Marigolds: I love tall marigolds in the vegetable garden. The large flowers look pretty through summer, and these Mexican natives just thrive in the heat. 'Kee's Orange' is a brilliant variety with deepest orange flowers.
Compact Sunflowers: There are loads of spectacular sunflowers for the garden, and all are very easy to grow from seed. I suggest choosing compact varieties because they won't shade out vegetables or fall over in wind. (Click here to learn all about growing sunflowers.)
Zinnias: Any tall or medium-sized zinnia will add color and cut flowers to your garden. Check out the new 

Zinnia 'Zinderella Purple'

or 

Zinnia 'Queeny Orange Lime'

. Both are beautiful and some of the easiest flowers that you can grow from seed.
Try adding any of these pretty annuals to your vegetable garden this season for functional color.
Happy gardening!
Jessie Keith
Black Gold Horticulturist