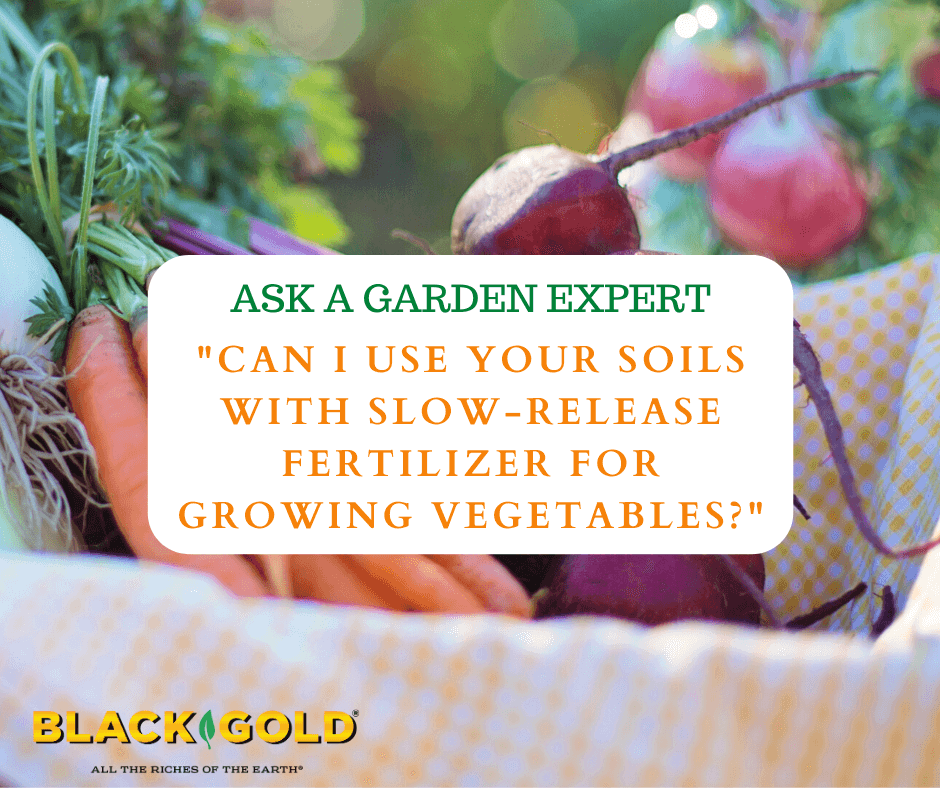 "Can I use soils with controlled-release fertilizer for organically grown vegetables in pots? Are there any chemicals that wouldn't be appropriate for organic gardening? Thank you!" Question from Jenny of Chatham, Massachusetts
Answer: Some of our soils contain slow-release fertilizers, and all of our products are natural & organic, including our soils with slow-release fertilizer, even though some lack the OMRI Listed seal. The OMRI Listed seal lets gardeners know that a product has been formally reviewed and approved for organic growing. You can also choose any one of our many OMRI Listed natural & organic potting mixes and add OMRI Listed fertilizer formulated for vegetable growing. Our new Black Gold Flower & Vegetable Soil would be perfect for your needs. I hope that this helps!
Have a great gardening season!
Jessie Keith
Black Gold Horticulturist