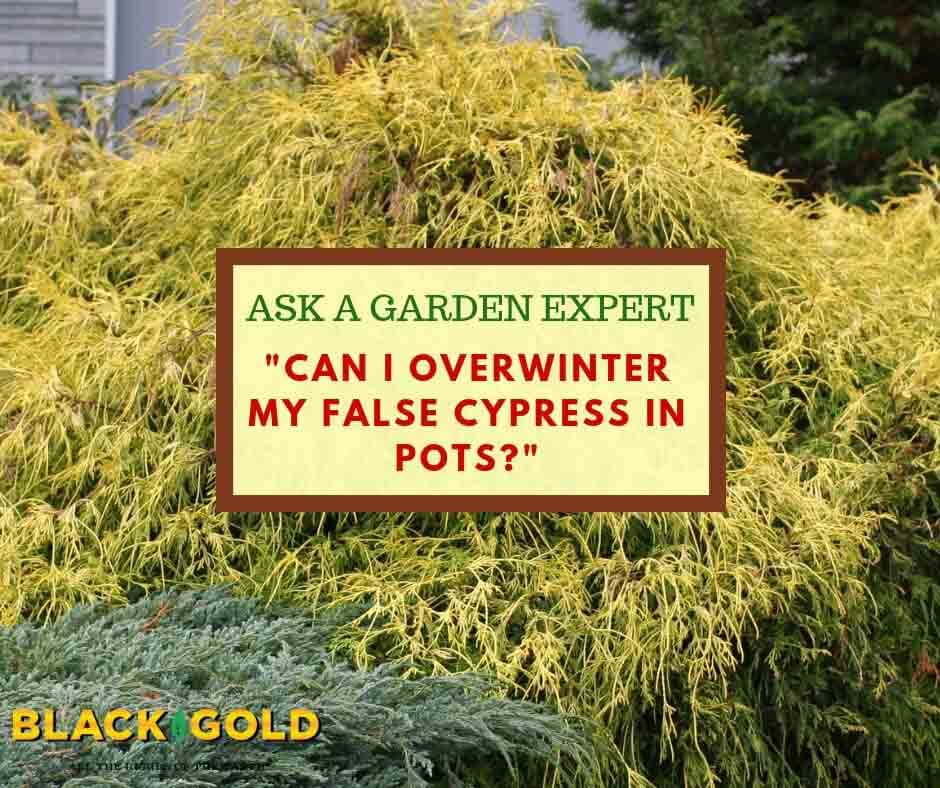 "I bought 10 Lemon Threadbranch Cypress shrubs and didn't get them planted.  How can I overwinter them in zone 7 so I don't lose them?" Question from Marilynn of Wilmington, Delaware
Answer: You are in luck! Lemon thread false cypress (Chamaecyparis pisifera 'Lemon Thread') shrubs are very hardy, surviving up to USDA Hardiness Zones 4-8. They should be able to withstand your Mid-Atlantic winter in pots with no problem. If you want to give them a little extra protection, place them against a garage or building. Just be sure they get natural snow and rain, so the pots don't get too dry.
If you have a spell of warm, dry winter weather, feel free to get them into the ground. (Amending the soil with Black Gold Garden Compost Blend will help them establish more quickly.) Otherwise, you can plant them in early spring, as soon as the soil is warm enough to dig.
Happy gardening!
Jessie Keith
Black Gold Horticulturist