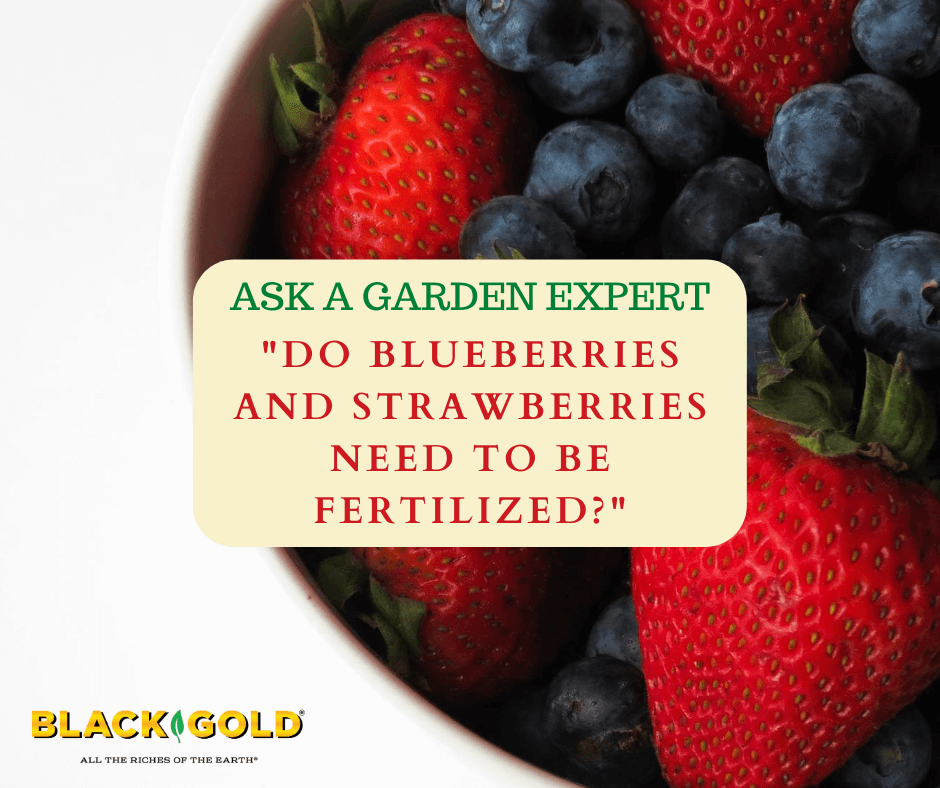 "Do blueberries and strawberries need to be fertilized?" Question from Melanie of Holton, Michigan
Answer: Absolutely! Fertilization will encourage better growth, flowering, and fruit set. Each berry type has different needs when it comes to fertilizer.
Fertilizing Blueberries
Blueberries grow best in more acid soils (pH between 4.5 and 5.5) and require a specialty fertilizer formulated for acid-loving plants and/or berries. I generally fertilize in spring with a continuous-release fertilizer, but how you fertilize will depend on the product you choose. Follow the manufacturer's application recommendations. There are many types of blueberry shrubs. To learn more, watch our video all about choosing and growing blueberries.
Fertilizing Strawberries
Strawberries like soils with a more neutral pH, and are less fussy. To encourage berry production, choose a specialty fertilizer formulated for strawberries or berries. There are many on the market. If your strawberries are June-bearing then I recommend fertilizing them in early spring and again later in the season, depending on what fertilizer you choose. If your strawberries are everbearing, then I would fertilize them with a continuous-release fertilizer in spring as well as a water-soluble fertilizer that will encourage them to produce berries through summer. For more information about growing strawberries watch this video.
I hope that this information helps!
happy berry growing,
Jessie Keith
Black Gold Horticulturist