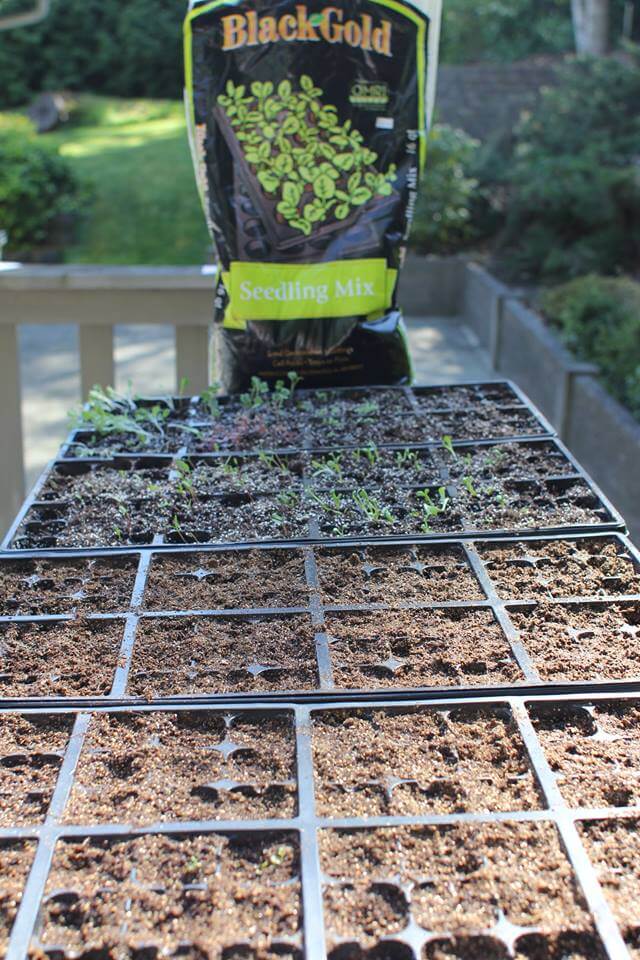 Warm, late-summer days mean lots of tomatoes, peppers, onions, garlic and warm-season herbs for ardent gardeners and farmers market lovers. And what do these veggies all have in common? They're the ingredients for homemade salsa—making this the best time of year for salsa making and canning. The bigger the batches you make, the more you have to enjoy through late fall and winter when summer is nothing more than a sunny memory.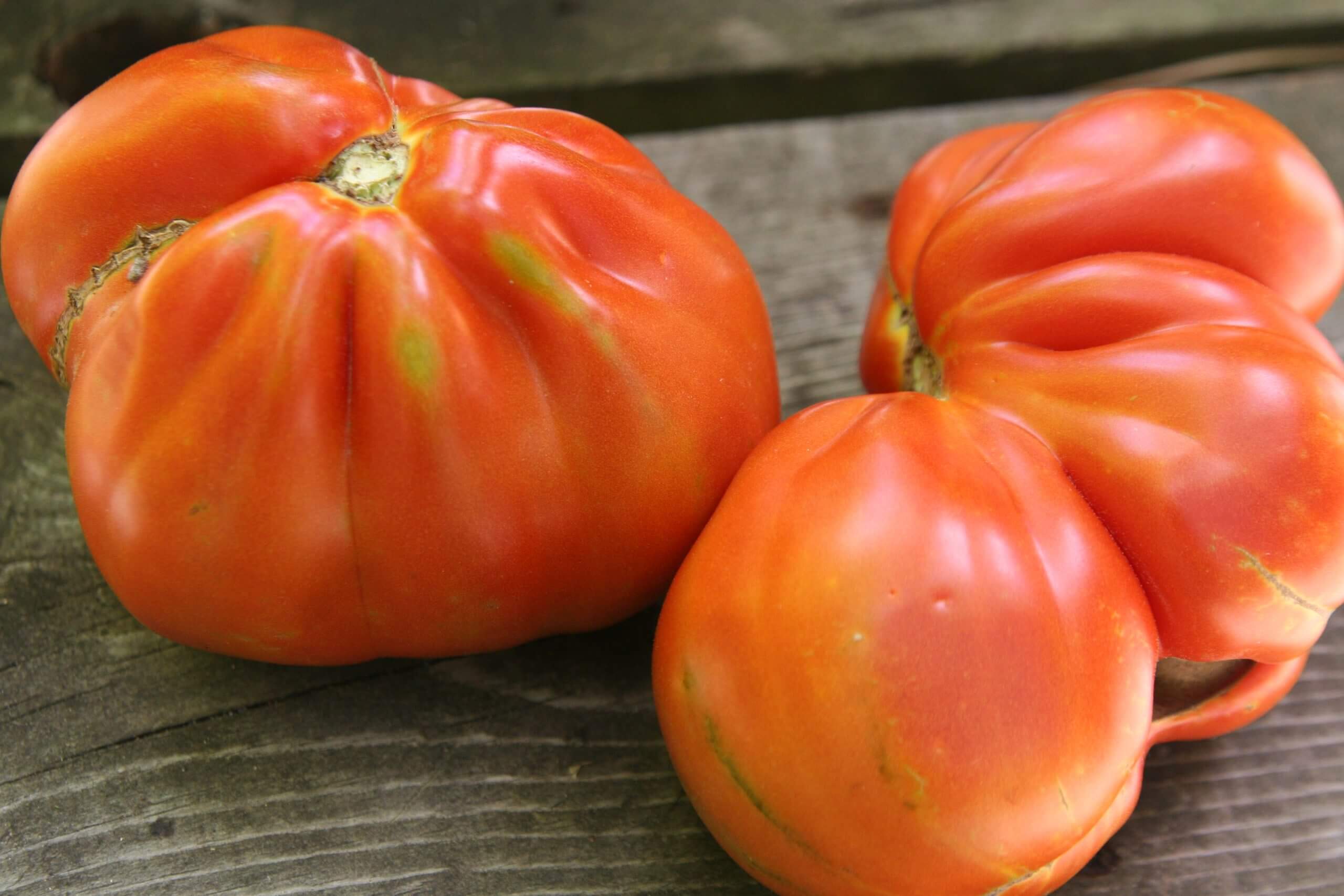 Historically, my canning and freezing default for the summer harvest has been homemade marinara, but several years ago I made my friend Jean's excellent homemade salsa. (I love it when friends share good recipes!) It has since become another summer staple. And, over the years I have slowly modified the recipe to create my own variation.
This year's tomato crop is already in full swing. I planted 18 plants representing seven different varieties, both hybrids and heirlooms, including 'SuperSauce', 'Franchi's Red Pear', 'Yellow Furry Boar' and 'Copia'. All are fruiting like mad thanks to the addition of a quality fertilizer formulated for vegetable gardening. So, in the spirit of the season, I thought I'd share my variation of Jean's flavorful, salsa in addition to a fresh salsa recipe. Cooked salsas are great for canning or freezing through winter while fresh can be made and enjoyed at any time in the season.
Jean's original salsa recipe offered grandmotherly "a little bit of this" and "a little bit of that" instructions, and though it always turned out well, I quantified amounts to make it easier to follow. My recipe is also prepared in a slow cooker as opposed to the stove top. (I'd love to have time to mull over a pot for hours—wouldn't we all—but my time is limited.) And I use less cilantro; for me a little goes a long way.
Jean's Slow-Cooked Summer Salsa
6 cups meaty red tomatoes finely chopped and seeded
3 cups finely chopped onion
3 cups chopped, mixed peppers (Sweet and/or hot, you choose. I tend to use 2 cups of sweets, 1 cup of semi-hot chili peppers and 1 habanero or comparable hot pepper.)
½ to 1 head garlic, minced
¼ cup apple cider vinegar
1 teaspoon ground coriander
1 tablespoons fresh, chopped cilantro
3 tablespoons fresh chopped basil
1 tablespoon fresh chopped sage
1-2 teaspoons salt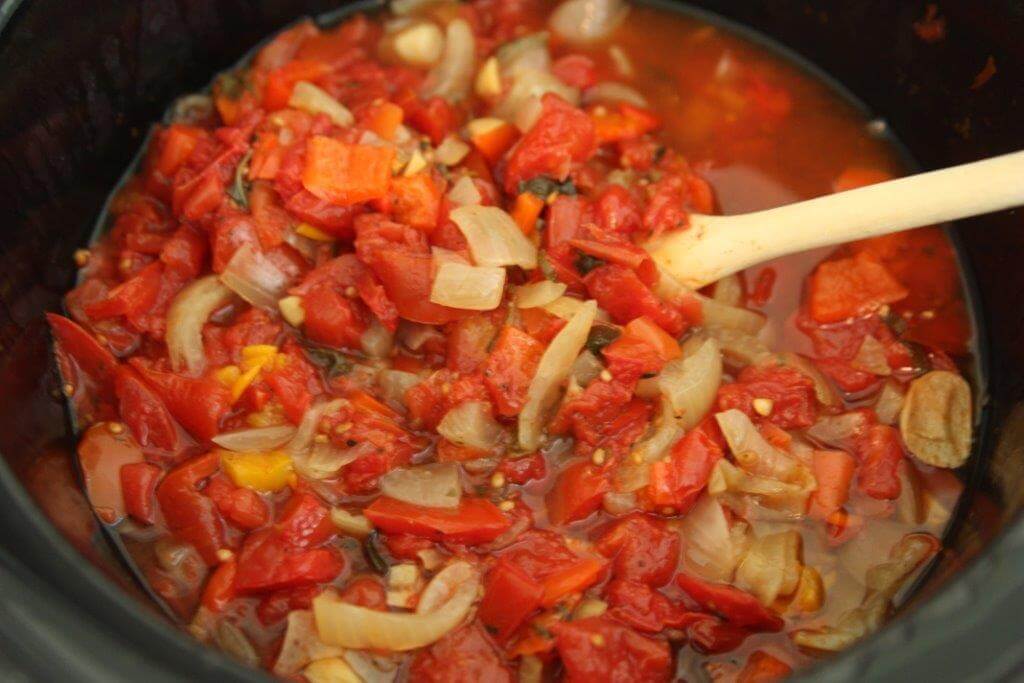 Add all the ingredients to the Crock-pot except for the fresh, green herbs (you will add these towards the end). Let the salsa slow cook for five to six hours on low. Add the fresh herbs and cook for an additional half hour. Once fully cooked, there should still be only a little standing liquid on the sides of the pot and the vegetables should still be in tact. I often add a little extra salt and vinegar at the end to adjust the consistency and flavor.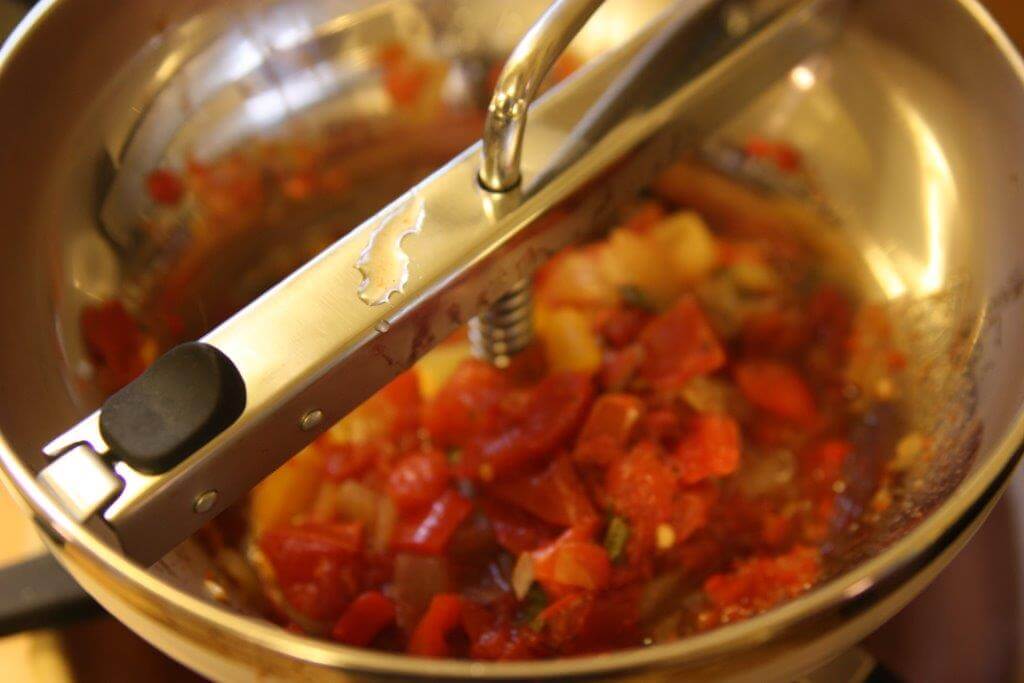 Let the salsa cool. Spoon the cooled salsa into a food mill over a large, ceramic bowl. Be sure the mill is set on the coarse setting. You don't want total puree. The goal here is to remove any residual seeds and skins.
The finished product is a lovely sight and should be wonderfully flavorful. We ended up tweaking the flavor a bit by adding a pinch more salt and a touch to hot sauce for added heat. Serve with tortilla chips.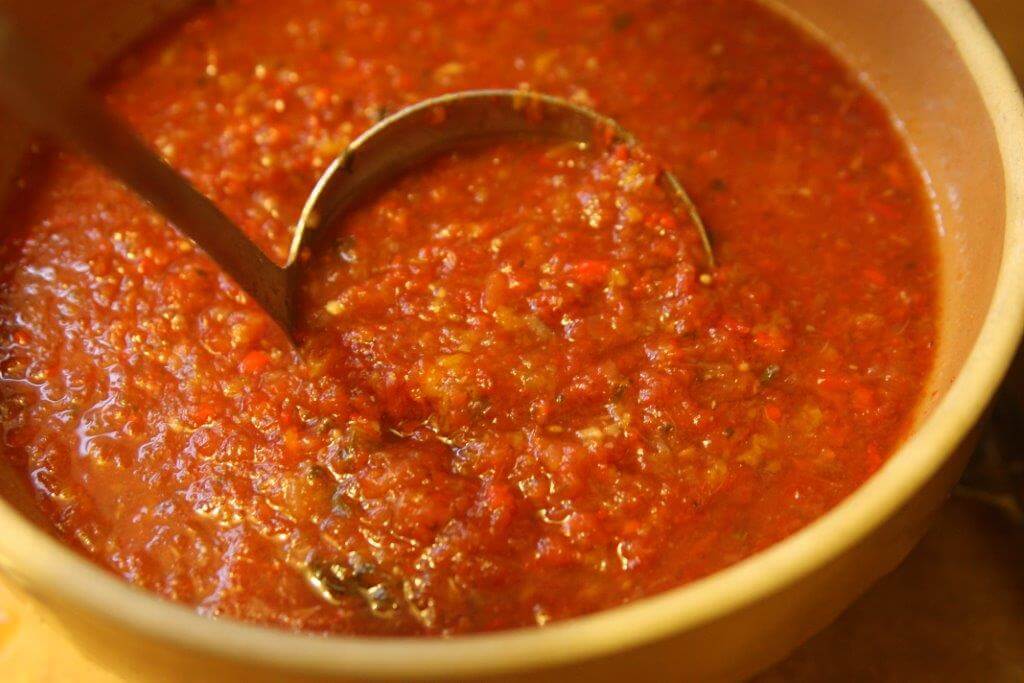 This salsa is so much better than what you can buy at the store, and it's really easy. It's easy to freeze but also makes great gifts if canned. To learn more about how to can your own salsa, follow this link.
This sweet, fresh salsa is favored by my children. I tend to make it mild for them and add lots of super sweet cherry tomatoes, which they love. It's great for evening snacking or entertaining.
Salsa Fresca (Pico de Gallo)
3 ripe tomatoes, seeded and chopped
1 cup quartered, sweet cherry tomatoes
¼ cup finely chopped red onion
¼ cup finely chopped pepper (hot, sweet or both)
the juice of one lime
1 clove minced garlic (optional)
salt to taste
chopped cilantro to taste
Mix the ingredients in a bowl and let the mix sit at room temperature for at least an hour before serving to allow the flavors to marry. Sometimes I add fresh corn or avocado to make it even yummier.