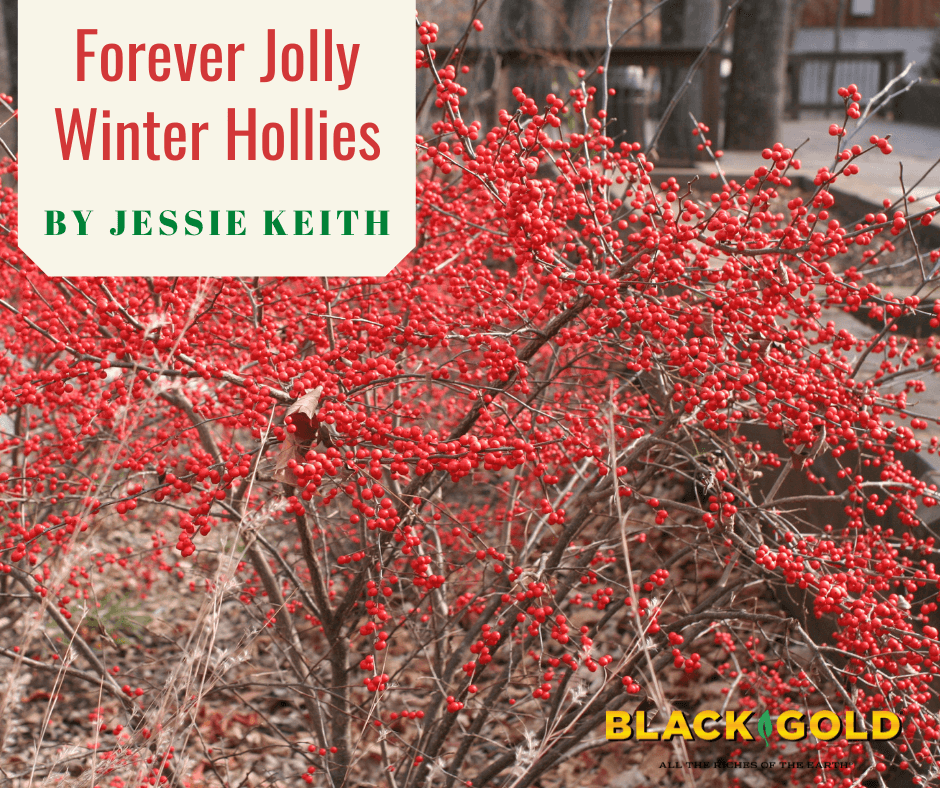 Berried holly branches are a ubiquitous holiday symbol, but these festive trees and shrubs come in more colors than just red and green, and many offer landscape interest beyond the winter season.  My favorite winter hollies (Ilex spp.) are forever beautiful, whether berried at the end of the season or clothed in new spring foliage. Here are five that continuously shine in the garden, offering year-round splendor and high landscape utility.
There is only one essential bit of information to know when growing any holly. The shrubs are dioecious, meaning that each shrub is either male or female. Only the females produce colorful berries, while at least one male is needed to provide pollen to the females for a successful fruit set. So, plan to plant at least one complementary, pollenizing male for female berry producers, and make sure that the male is a compatible variety.
Beautiful Winter Hollies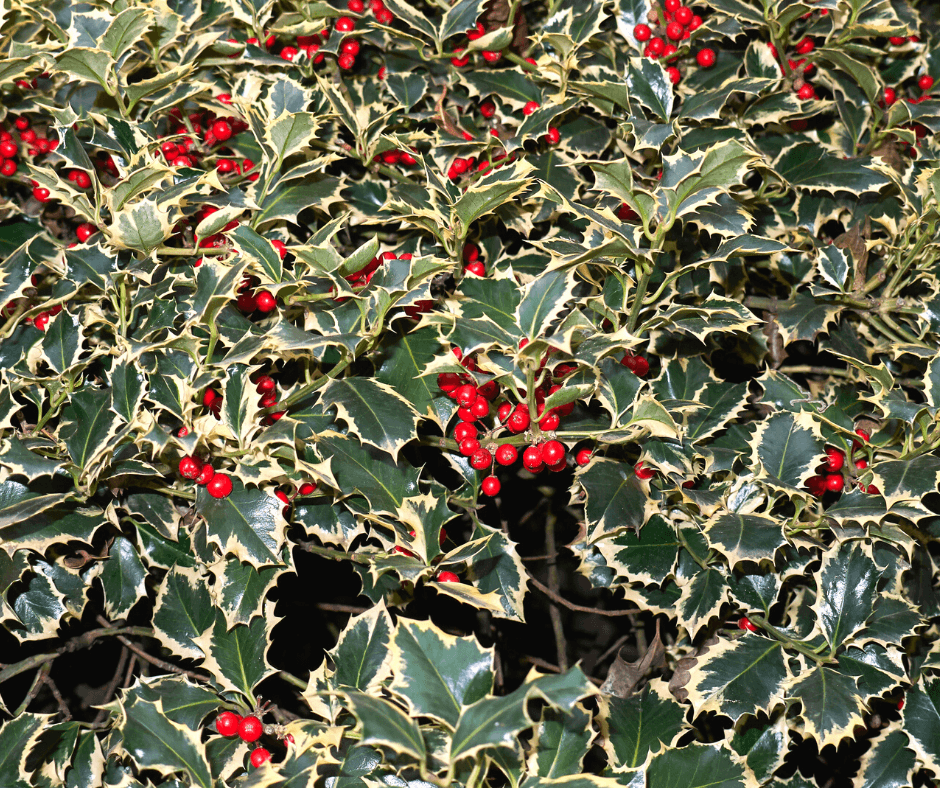 (USDA Hardiness Zone: 7-9; Height: 12-24 feet)
Crisp white edges keep the variegated foliage of this classic English holly tree looking lovely all season. In spring, the shrubs are beautifully complimented by landscape bulbs, such as bright tulips and alliums, and in summer colorful annuals provide an equally complementary color boost. In late summer and fall, green berries turn to red and remain beautiful well into winter. The tree to large shrub develops a conical habit over time. Plant in full sun and provide slightly acid, well-drained soil for best growth. The equally variegated 'Gold Coast' is the perfect male pollenizer for this variety.
(USDA Hardiness Zone: 5-9; Height x Width: 5-7 feet x 10-12 feet)
Truly golden boxwood-like foliage is the hallmark of this favorite Japanese holly. The golden outer foliage looks great all season and is complemented by red-, orange- and purple-flowered ornamentals in spring, summer and fall. Black berries develop on the shrubs in fall, but these offer little visual interest. The more sun this holly is given, the more golden and full the foliage becomes. Don't be deceived by its compact size at purchase; 'Drops of Gold' grows to be quite large and broad over time.
(USDA Hardiness Zone: 6-9; Height x Width: 4-10 feet x 1-3 feet)
Few shrubs reach up to the sky as well as the uniformly upright 'Sky Pencil'. The popular evergreen shrub is revered for its architecturally clean verticality, and it looks super all year long. The all-male variety bears no fruit, but its fine, glossy, rich green foliage never stops looking good as long as plants are provided full sun and slightly acid soil with average to good drainage. This is a shrub that does not appreciate high wind, so plant it in a somewhat protected location.
(USDA Hardiness Zone: 4-8; Height x Width: 4-7 feet x 3-5 feet)
The unique winterberry 'Sunsplash' bears lots of red berries on deciduous stems in fall and winter, but it also has the added bonus of gold and green variegated foliage that looks especially pretty in spring and early summer. The variegation is not uniform, but it has landscape appeal. This Broken Arrow Nursery introduction makes a unique addition to the landscape, and like all winterberries, it will grow well in the moister ground than most other hollies. Specimens planted in higher light will have the lightest variegation. If you are not keen on variegation, try the compact 'Sparkleberry', which produces many small, bright red berries. Plant them with the male counterpart, 'Apollo'.
(USDA Hardiness Zone: 1-11; Height x Width: 2- 3 feet x 4 feet)
This little bitty evergreen holly looks so pretty in small garden spaces. The shearable, slow-growing shrub develops a low, mounding habit and boasts deep green foliage that never stops looking nice. Like all yaupon hollies, 'Stokes Dwarf' is fairly tender and best planted where winters are relatively mild. Plant this one as you would any dwarf boxwood. Sharply drained soil and full sun are necessary for good growth and appearance.
Caring for hollies is not rocket science. Full to partial sun keep their foliage full and growth uniform and attractive. Sufficiently drained soils that are slightly acid are best. Amendment and mulching with Black Gold Garden Compost Blend in mid- to late-fall is recommended as is light fertilization with an all-purpose fertilizer in spring. Please click here for planting details by plant expert, Russell Stafford.
Whether large, small, bushy, or tall, every one of these holly shrubs is glorious in the landscape and garden. So this year make all seasons holly seasons. Plan to plant one of these forever jolly hollies in your spring garden.