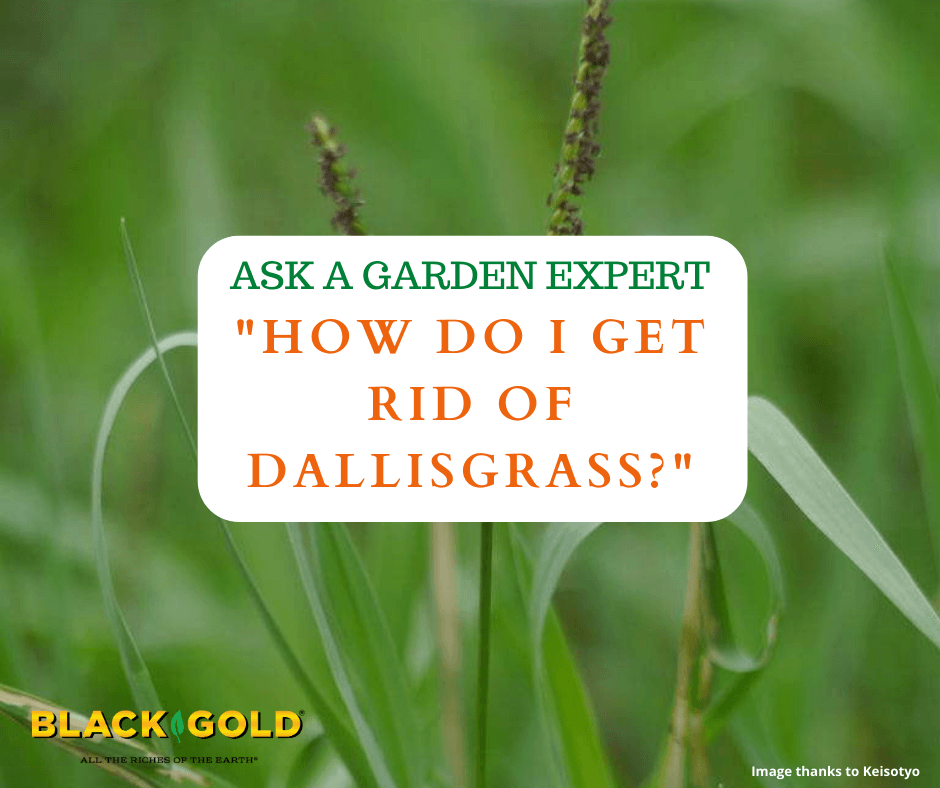 "How do I get rid of Dallisgrass?" Question from Mil of Knoxville, Tennesee
Answer: Dallisgrass (Paspalum dilatatum, USDA Hardiness Zones 6-9) is a weedy perennial grass that originates from South America. It forms coarse, stiff clumps that spread and grow quickly–faster than most turfgrasses. There are several ways to rid it from your lawn or garden. Sadly, none are an easy fix. Here are the top four methods:
Top 5 Methods for Removing Dallisgrass
Manually remove plants early in the season to catch them early and stop them from setting seed–This may sound obvious, but quick removal is always one of the best ways of stopping weeds. A long-handled Ho-Mi is a great tool for the job. long-handled tools reduce back stress and sharply pointed Ho Mis make root removal easy.
Mow your lawn on the low end. This keeps dallisgrass from setting seed and spreading. In the meantime, you can slowly remove annoying clumps bit-by-bit, and seed over the open areas with the lawn grass of your preference. Black Gold Canadian Sphagnum Peat Moss is a great amendment to apply for better grass seed establishment.
Apply corn gluten or other preemergent herbicides in spring to stop new Dallisgrass seed from germinating.
Selectively spray clumps with any quality herbicide for grass, and then remove the dead clumps.
(For more tips, click here to read my response about removing Bermuda grass.)
I hope that these tips help.
Happy gardening,
Jessie Keith
Black Gold Soil