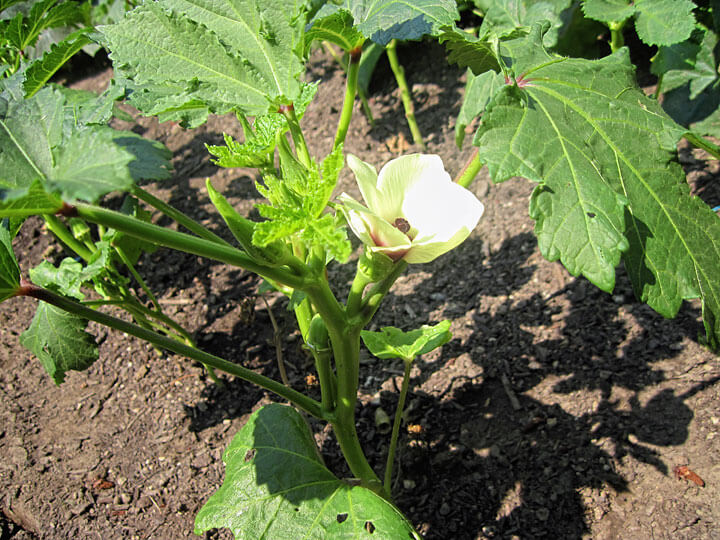 On my weekly radio show, I not only get questions from gardeners, but I often get comments and information that others want to share. It is especially interesting when a caller discusses plants that I am not familiar with. Several weeks ago I got a call from Susanne in Aloha, Oregon, and she wanted to tell me about how she was growing okra in Oregon.
Okra is not a common crop in Oregon and I have never seen it growing in a home garden. Actually, I don't think I have ever seen it growing in any situation. Susanne started her plants from seeds in Black Gold Seedling Mix and waited until it was warm before she planted them in her garden. The plants are now flowering and producing pods. Susanne reports that the pods should only be about two inches long when picked. With the hot weather we are currently experiencing, I would think her okra plants would thrive. Judging from the photos, I think Susanne is going to have a good crop. Thanks for sharing, Susanne!
Is anybody else out there having success growing a plant that wouldn't normally be thought to thrive here in Oregon, or wherever you are? Leave a comment below and tell us about it.