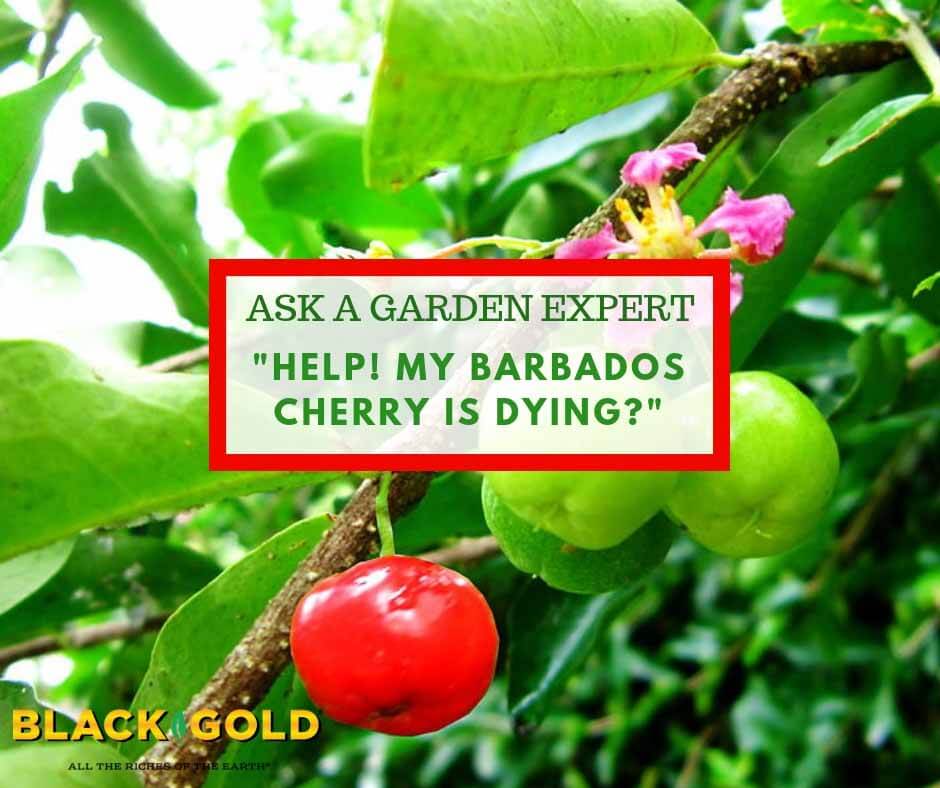 "I have a Barbados cherry tree that I just bought from a fast-growing tree nursery, and it's small and dying. When I got the plant, all the leaves were gone, and it's just not growing. I added seaweed and some fish emulsion, but it just won't grow. There is green when I scratch the stem. What can I do to bring it back?" Question from Carol of Joaquin, Texas
Answer: This a concern because the leaves of Barbados cherry (Malpighia glabra) are evergreen, so it should have had leaves when it arrived from the nursery. But, it's a good sign that you see green when you scratch the stem. It may still have enough life left in it to survive.
Because this subtropical shrub/tree is not reliably hardy where you live (USDA Hardiness Zone 8), I would plant it in a pot with very well-drained potting soil and keep the soil just moist. In the wild, it grows in very dry soils, so too much water will kill it. I suggest Black Gold Cactus Mix with a little added peat moss.
If your tree has enough life in it, the little guy should start putting out leaves and new growth within a couple of weeks. If it doesn't, be sure to get a replacement. Barbados cherry makes a nice potted specimen, and I've never eaten the fruit, but it's supposed to be tart and tasty.
To learn more about this South Texas native tree/shrub, check out this webpage from the Lady Bird Johnson Wildflower Center. Barbados cherry is a great wildlife plant because its delicate pink flowers feed butterflies and edible fruits feed songbirds.
Happy gardening!
Jessie Keith
Black Gold Horticulturist