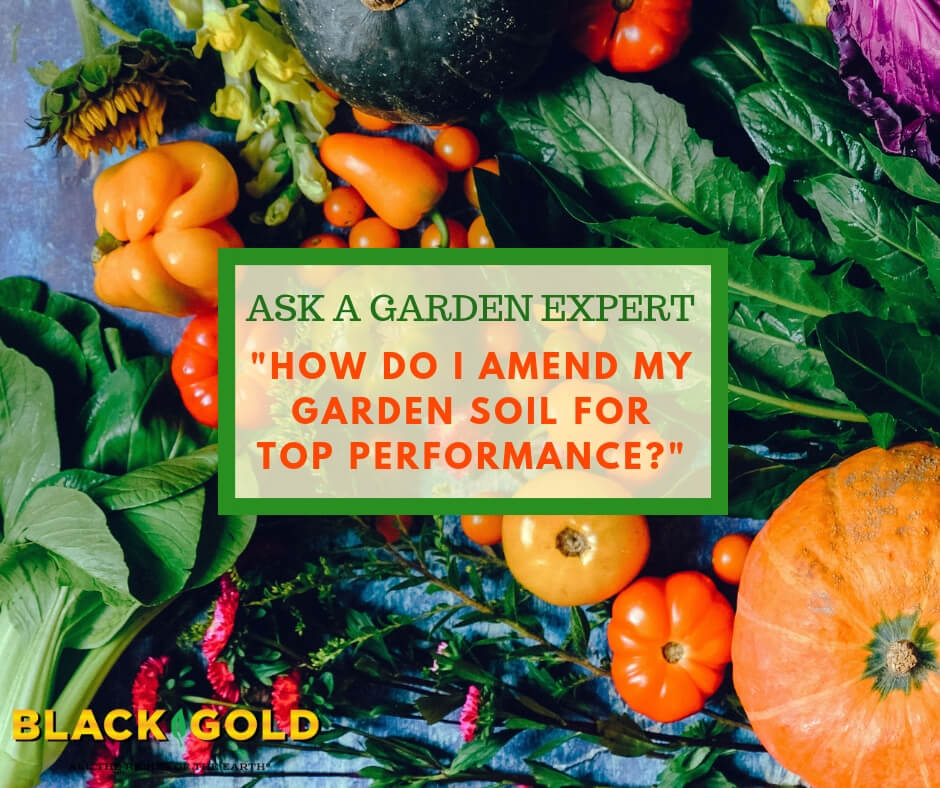 "Hi! I just moved into a new home, and my back yard is a blank slate, with sod throughout. I want to build some flower beds for roses, as well as raised beds – one for pollinator attraction and others for veggies. What would be my go-to soil and amendments, please? Thank you!!!" Question from Nancy of Denton Texas
Answer: For amending in-ground soil, my first amendment of choice is always compost, and Black Gold Garden Compost Blend is a great option that's OMRI Listed for organic gardening. Our earthworm castings and peat moss are also great additives for enriching soil with needed organic matter.
Start by removing sod from your planned garden areas. Next, work the soil up deeply, add a 2- to 3-inch layer of your amendments, and either till them in or work them down with a garden fork. Organic matter will lighten your soil and help it hold water and nutrients better for improved vegetable and flower growth.
For raised beds, add bulk top soil and amend it similarly with compost, peat, and castings. Black Gold Natural & Organic Potting Mix is also recommended for raised bed growing and is OMRI Listed for organic gardening. I also suggest adding a quality OMRI Listed fertilizer before planting. Just make sure your fertilizer of choice is formulated for the plants you intend to grow.
To make the most of your rose growing, I suggest you watch the video below.
Happy gardening at your new home!
Jessie Keith
Black Gold Horticulturist