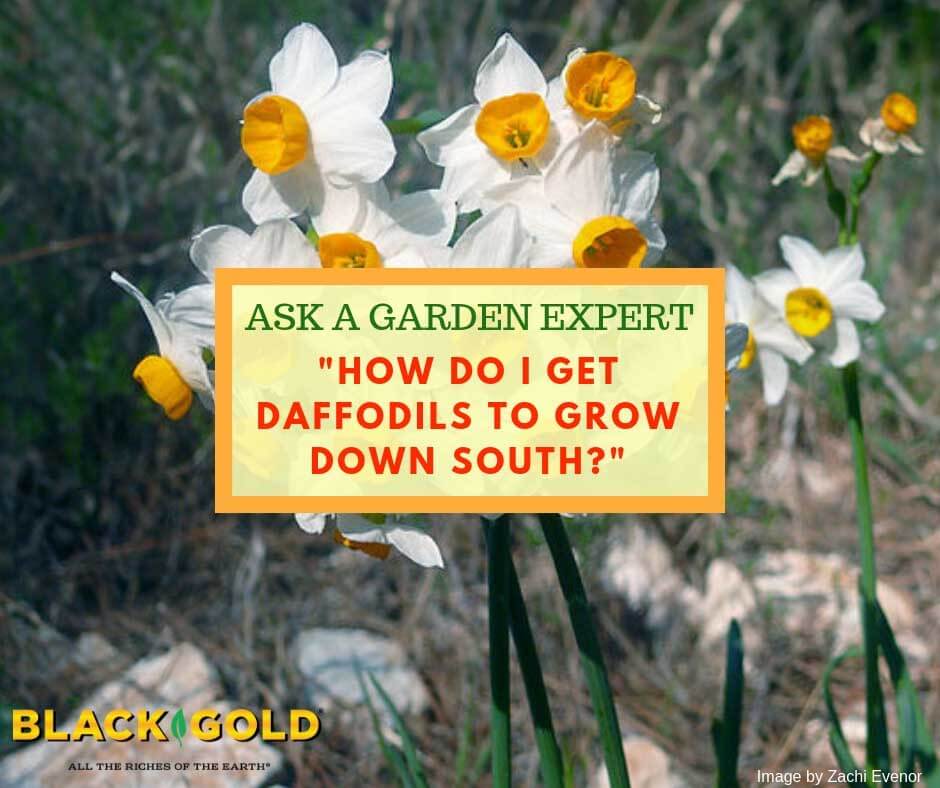 "We moved to Jasper, TX from Jefferson City, MO and I am having trouble getting my favorite bulbs, daffodils, to grow.  What suggestions might you have?" Question from Betsy of Jasper, Texas
Answer: You moved from a USDA Hardiness Zone 6 location to a USDA Hardiness Zone 8 location. Many daffodils will not grow well in Zone 8 because they need chillier winters to complete their flowering cycle. Thankfully, there are some that will grow very well in your region. Choose from this list of varieties, and you should have daffodil success! Many of these are Tazetta-type Narcissus.
Daffodil 'Avalanche': This fragrant daffodil produces clusters of ivory flowers with small yellow cups and blooms from early to mid spring.
Daffodil 'Carlton': Prolific golden yellow flowers are produced by this daffodil in early spring
Daffodil 'Erlicheer': This unique variety produces fully double flowers of ivory and palest yellow in early to mid spring.
Daffodil 'Falconette': This early spring bloomer bears fantastic clusters of yellow blooms with dark-orange coronas.
Daffodil 'Texas Star': This delicate daffodil produces tiny yellow blossoms in early spring.
There are many other southern Narcissus and daffodil varieties to add to these. I suggest doing your bulb shopping at Brent & Becky's Bulbs or The Southern Bulb Company. Both list preferred zones for their flowers.
Happy daffodil growing!
Jessie Keith
Black Gold Horticulturist