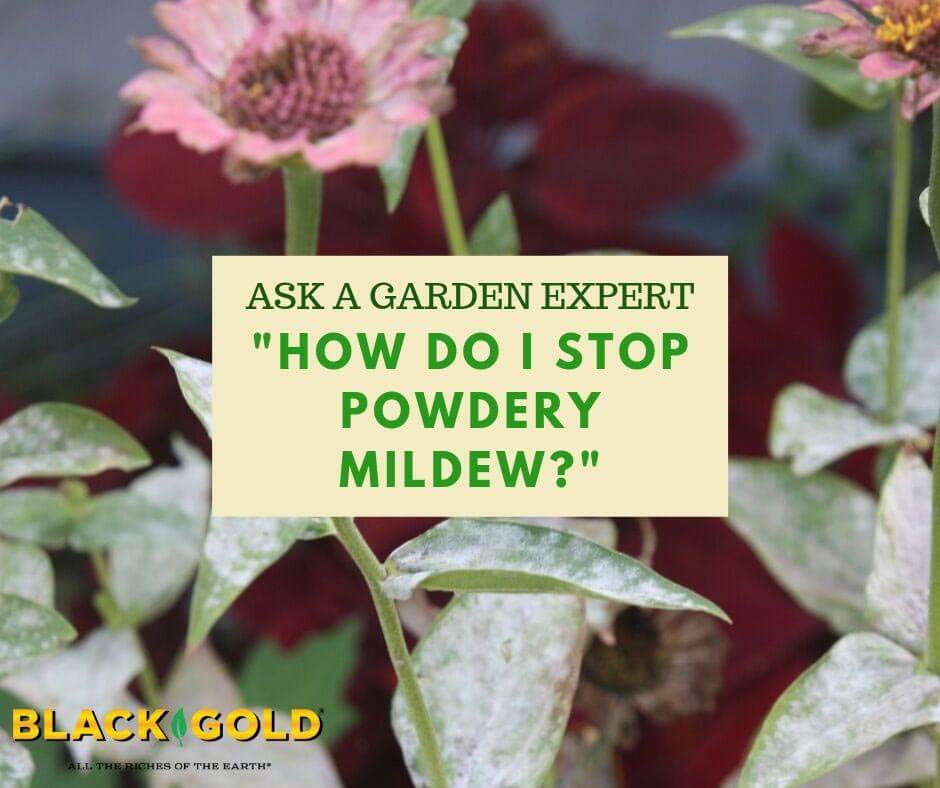 "Every year I get white mold on the leaves of various plants in my vegetable garden. I don't use any fertilizer or pesticide, other than an organic compost in the soil. It usually doesn't cause a great deal of problems but is there something I could or should be doing?" Question from Lynda of West Warwick, Rhode Island
Answer: It sounds like you have powdery mildew, a common fungal infection that attacks leaves, causing white, powdery looking surfaces and blotches, particularly towards late summer. Some flowers and vegetables are more prone to it than others. For example, squash, melon, zinnia, and cosmos leaves typically develop powdery mildew, unless you have chosen mildew-resistant varieties.
The disease acts on leaf surfaces, disabling a plant's ability to respire and gather sunlight. This weakens them and reduces productivity. Severe cases will kill plants. Here are four things that will stop or reduce the disease.
1. Choose powdery-mildew resistant varieties. Before buying a garden flower or vegetable that typically gets this disease, search for resistant varieties. Choosing vigorous, highly disease-resistant varieties will always result in a happier garden. You can often find lists of resistant varieties at university websites, like Cornell University (click here to view).
2. Provide plenty of sun, water, and airflow. Take good care of your plants and give them lots of sun and air, two things that discourage mildew development. Refrain from planting too closely together.
3. Remove diseased leaves as you see them. Simply prune off bad leaves on sight. Be sure to clean your pruners well after cutting any diseased plant.
4. Apply an organic fungicide. The all-natural product, Green Cure, stops powdery mildew. Apply it when you first see any signs to stop the disease in its tracks.
I hope that this information helps!
Happy gardening,
Jessie Keith
Black Gold Horticulturist