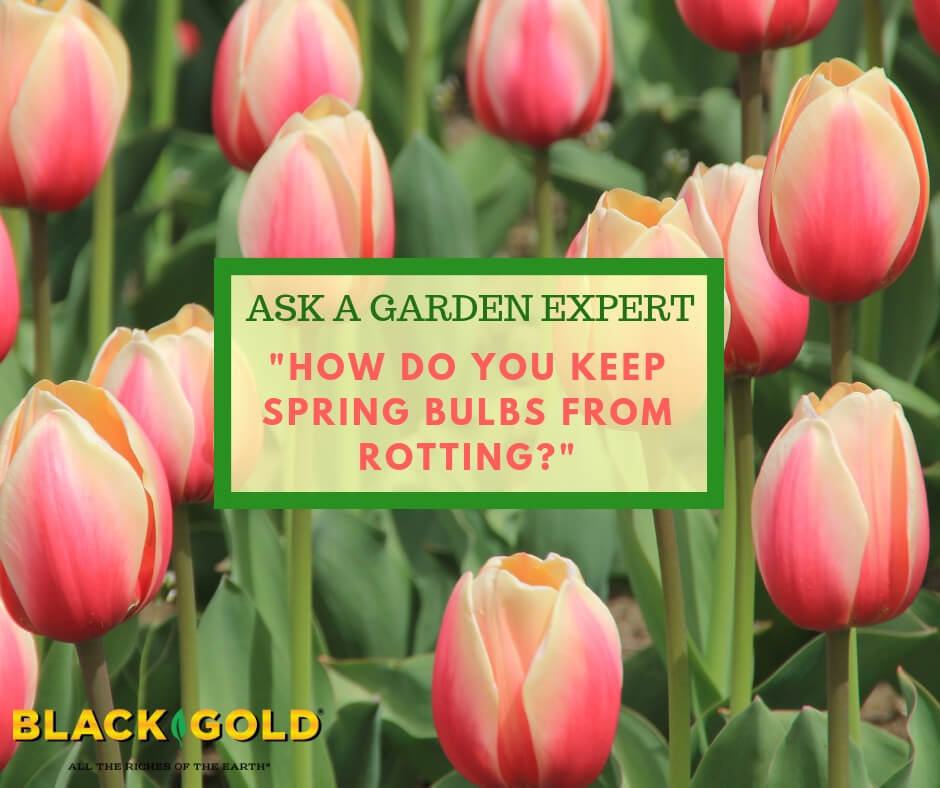 "How do you keep spring bulbs from rotting?" Question from Pam of Fort Worth, Texas
Answer: There are several reasons your spring bulbs could be rotting. Here are a few possibilities and solutions.
Warm Zone Spring Bulbs
Your USDA Hardiness Zone 8 location is just on the edge of spring bulb-growing country. Most old-fashioned, cherished spring bulbs, like standard crocus, daffodils, hyacinths, and tulips, won't survive in zones warmer than 8. This is because they require the chill of winter over a certain period of time to complete their life cycle. If winters are too warm and short, spring bulbs can decline and eventually rot.
Thankfully, there are some great classic spring bulbs sure to grow really well at or above Zone 8 without prechilling. These include specific tulips, like Apricot Impression Darwin hybrid tulip, Red Emperor tulip, and Yellow Golden Apeldoorn tulip (click here to read more about growing and planting tulips), as well as Narcissus 'Ziva',  Peruvian scilla, Spanish bluebells, ornamental onions, and poppy flowering anemones.
Soil for Spring Bulbs
Bulb soils must be fertile, raised, and amended with quality soil amendments, like Sphagnum peat moss and compost. Larger bulbs are generally planted 6-8 inches deep, and they will not tolerate excess moisture at the root zone. Too much moisture will encourage bulb rot.
Bulb Diseases
Certain fungal and bacterial diseases will also cause bulb rot. Be sure that the bulbs you plant are firm, healthy, and show no signs of damage or rot. Cool, wet weather and saturated soils encourage these diseases.
I hope this information helps!
Happy bulb growing!
Jessie Keith
Black Gold Horticulturist