"I want to start some special African violets for friends. How do I divide or take cuttings from them? Question from Anna of Cheboygan, Michigan
Answer: You will be happy to learn that African violets are one of the easiest houseplants to propagate! The process does not even require rooting hormone.
Starting African Violets from Cuttings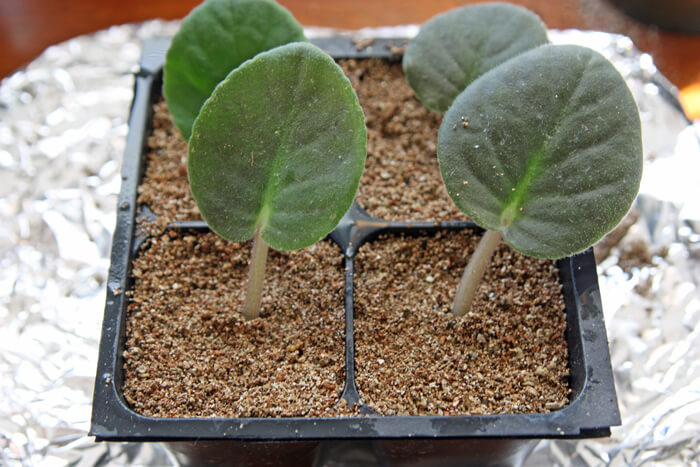 All you have to do is take leaf cuttings from African violets and give them good care until they root and sprout. Simply cut healthy leaves from the base of the petiole (stem) and insert them in moist Black Gold Vermiculite. Maintain high humidity and keep them out of direct sunlight. After a month or so they should root. Then within a couple more weeks, new leaves will slowly develop from the petiole base. Once the sprouting African violets look like small plants, move them into small pots filled with Black Gold African Violet Mix. They should start growing happily straight away! I also encourage you to watch our video on African violet care below, to ensure your little plants grow to their fullest.
Happy African violet growing!
Jessie Keith
Black Gold Horticulturist