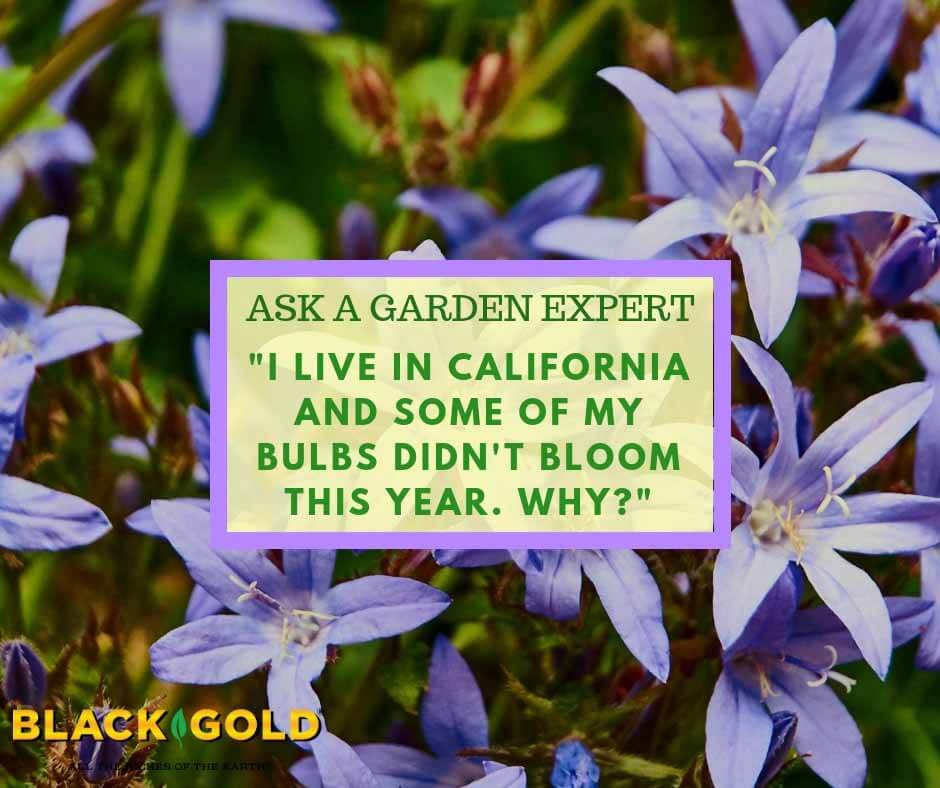 "Some of my bulbs didn't flower this year. Is it something I did or didn't do? The bulbs were paperwhites and another I cannot remember the name of. " Question from Jamie of Paso Robles, California.
Answer: Paperwhites are native to Mediterranean regions and quite tender. They grow and flower best in areas with winters that don't dip below 20°F, and summers are quite hot and dry. Unexpected cold snaps in winter and moist summers can really put a damper on their performance. Even winter temperatures nearing 20°F can harm them.
From what I have read, Paso Robles, California experienced some unusually cold weather this past winter. This could have damaged your paperwhites and impacted their flowering. Planting their bulbs deeper can help, or you could switch to bulbs better adapted to your climate.
Consider planting California native bulbs for your region. There are several really pretty options including the violet-blue camas (Camassia quamash) and a suite of Triteleia including the yellow prettyface (Triteleia ixioides) and deep violet-blue Ithuriel's Spear (Triteleia laxa), among many others. There are also loads of Pacific Coast Iris hybrids to consider growing. Click here to view some of the prettier varieties, and click here to view some reliable sources for these irises. To learn more about outstanding bulbs for your region visit the Pacific Bulb Society.
I hope these tips help!
Happy gardening,
Jessie Keith
Black Gold Horticulturist