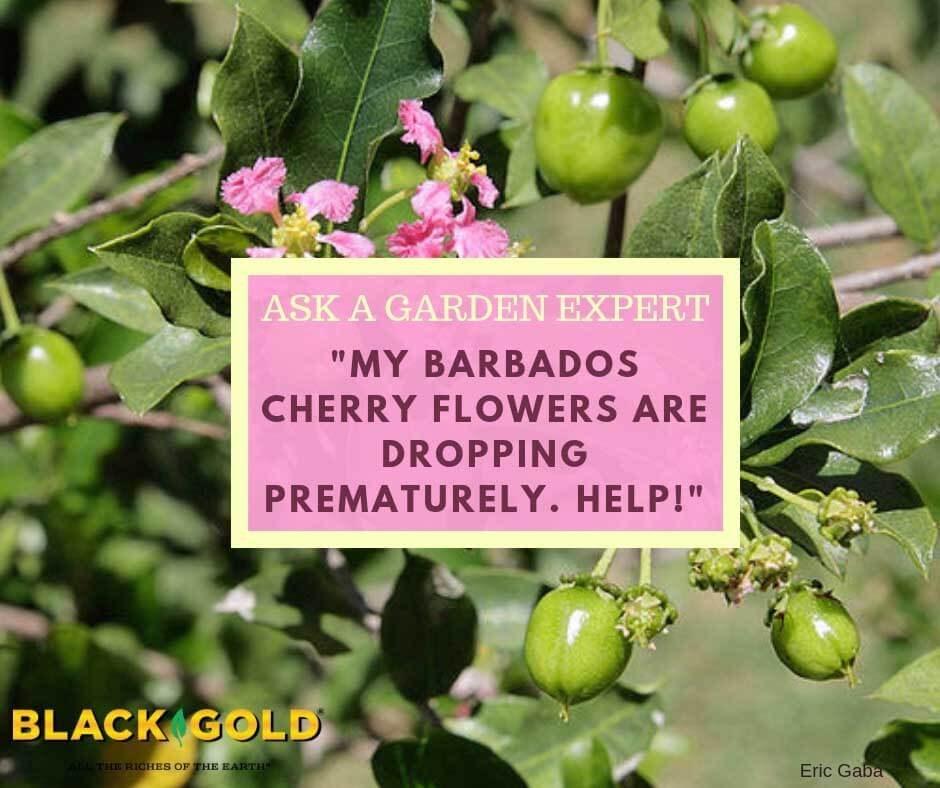 "The flower blooms of my Barbados cherry are pink with yellow but they fall off the whole stem while in bloom. What am I doing or I should ask what I am not doing? I water it a little extra, but they seem to keep falling off." Question from Carol of Joaquin, Texas.
Answer: It sounds like you are hoping for fruits in addition to stopping premature flower drop. It is typical for most of the small pink flowers of Barbados cherry to fall from the tree, but using a product called Blossom Set can help flowers remain for longer to encourage fruiting. It is also important to know that older, more established Barbados cherries flower more because the flowers occur on old wood. Good irrigation and extra care can also help these trees to flower. Try adding compost around the base of the tree and feeding it with a fertilizer formulated for flowering trees and shrubs. (Follow the manufacturer's recommendations regarding fertilizer quantity and method.)
When it comes to fruiting, planting more than one tree can encourage cross-pollination and fruit set, though some trees are self-fertile. Native bees are the primary pollinators, so avoid using any pesticides on or around your tree.
I hope that this helps answer your question!
Happy gardening,
Jessie Keith
Black Gold Horticulturist